Portugal in Spring
Iberian specialities and superb spring migration in Portugal
Portugal has a warm climate, superb scenery and an impressive diversity of breeding birds, including a number of species with a restricted range in Europe. We have organised this spring tour to southern Portugal to incorporate a mixture of wetlands, grasslands, oak forest, scrub, heath and rocky habitats, in order to include the largest diversity of birds possible.
Highlights may include many raptors; Short-toed, Bonelli's, Booted, Golden and Spanish Imperial Eagle, Griffon and Black Vulture, Black-shouldered Kite, Montagu's Harrier and Lesser Kestrel. Likely open country and scrub birds include Black-bellied Sandgrouse, Great and Little Bustard, Stone Curlew, Great-spotted Cuckoo, Roller, Pallid Swift, Calandra, Crested, Thekla, Short-toed and Lesser Short-toed Lark, Tawny Pipit, Red-rumped Swallow, Black-eared Wheatear, Blue Rock Thrush, Western Subalpine and Spectacled Warbler, Woodchat and Iberian Grey Shrike, Iberian Magpie, Cirl and Rock Bunting. Wetlands will be busy with breeding and migratory birds, including Purple Heron, Little Bittern, Greater Flamingo, White and Black Stork, Purple Swamphen, Audouin's Gull, Caspian, Little and Gull-billed Tern and a good selection of waders, perhaps including Curlew Sandpiper, Kentish Plover and Collared Pratincole. We visit at this time to give chances of late-spring specialities including Red-necked Nightjar, White-rumped Swift and Rufous Bush Robin. In addition to first class birding, this tour promises a fine show of spring flowers, plentiful sunshine and the opportunity to sample Portuguese wines and very tasty local cooking.
Day 1: Sat 25 Apr - Arrival and the Ria Formosa Nature Park
We fly from Gatwick to Faro in southern Portugal. If time allows, we will enjoy some introductory birding at Ria Formosa Nature Park, where between the lagoon and saltpans we find waders, terns, egrets, ducks, Spoonbill and Greater Flamingo. After this relaxing and welcome introduction, we take the short drive to our hotel in Alte, our base for the next four nights.
Day 2: Sun 26 Apr - Rocha da Pena and Benémola Spring
Today we make a gentle exploration of the Cork Oak woodlands and traditional farmland areas (Barrocal) not far from Alte. This is a very typical man-made Mediterranean landscape, managed in a non-intensive manner for centuries. Several species of Cistus shrubs occur among the Cork Oak, Carob, Fig and Almond trees, some centuries old, and the wildlife that has built up here is very diverse. We go first to Rocha da Pena, a magnificent limestone hill 500m high. In this area we can spot a wide variety of Mediterranean and Iberian specialities, including Bonelli's, Short-toed and Booted Eagle, Bee-eater, Hoopoe, Thekla Lark, Red-rumped Swallow, Woodchat Shrike, Iberian Magpie, Blue Rock Thrush, Western Subalpine, Dartford, Sardinian Warbler and Cirl Bunting. In the afternoon we visit Benémola Spring, a limestone area where we look for forest birds, including Wryneck, Iberian Green and Great-spotted Woodpecker, Iberian Chiffchaff, Melodious Warbler, Crested Tit and Short-toed Treecreeper. If lucky we may locate day roosting Red-necked Nightjar and we can also listen for them at dusk near our hotel.
Day 3: Mon 27 Apr - Castro Marim Nature Reserve and Tavira
After breakfast we drive east to Castro Marim nature reserve in the Guadiana estuary, near the border with Spain. During the morning we explore the extensive marshes and saltpans, and should see many waders and other waterbirds, including large numbers of Greater Flamingo, Spoonbill, Little Egret, Black-winged Stilt, Avocet, Kentish Plover and Black-tailed Godwit. We may also see small numbers of Collared Pratincole, Caspian, Little and Gull-billed Tern and perhaps Audouin's and Slender-billed Gull. In the dry marshes and dry grassland we will try to see Little Bustard, Stone Curlew, Pallid Swift, Lesser Short-toed Lark and Spectacled Warbler. In the afternoon we visit the salinas of Tavira, in the Ria Formosa nature reserve, with another good selection of waterbirds.
Day 4: Tue 28 Apr - Salgados Lagoon and Monchique Mountains
After breakfast we head west, and our first stop will be at the Salgados lagoon, a small coastal wetland teeming with waterbirds. Greater Flamingo, Glossy Ibis, Spoonbill, Purple Heron, Little Bittern, Red-crested Pochard, Collared Pratincole, Black-winged Stilt, Avocet, Gull-billed and Whiskered Tern and Purple Swamphen are all possible here. In the afternoon we drive to Monchique, the highest mountain in the Algarve. The landscape will get progressively greener, and we search for some special passerines including Woodlark, Dartford Warbler, Blue Rock Thrush and Rock Bunting. Late afternoon we drive back to our hotel in Alte.
Day 5: Wed 29 Apr - Alentejo and Castro Verde
After breakfast we drive north to the Alentejo region. Our route takes us by the hills of Caldeirão, with further chances for Bonelli's and Short-toed Eagle. We will made a birding stop close to Vascão River for Hoopoe, Bee-eater, Kingfisher, Western Subalpine and Melodious Warbler, Golden Oriole, Hawfinch and Cirl Bunting. Crag Martin and White-rumped Swift and the spectacle of raptors hunting may entertain as we take lunch by the river. After lunch we continue north to our hotel in Castro Verde, where we check in and relax. In the afternoon we explore the western part of Castro Verde grassland, and might see Great and Little Bustard, Lesser Kestrel and Montagu's Harrier from Vale Gonçalinho nature centre. With luck we should have Black-shouldered Kite late in the afternoon too. Overnight Castro Verde for three nights.
Day 6: Thu 30 Apr - Castro Verde Grassland
We spend today exploring the dry steppe grassland around Castro Verde, one of the best places in Europe to observe Great Bustard, with a dense population of around 1200 in this area. The elaborate breeding display of these magnificant birds takes place here among a carpet of wild flowers, creating a magnificent spectacle, with which we hope to connect.
Besides this magnificent display, there are many other key species in this area: Spanish Imperial Eagle, Griffon and Black Vulture, Montagu's Harrier, Black and Black-shoudered Kites, Lesser Kestrel, Little Bustard, Stone Curlew, Black-bellied Sandgrouse, Great-spotted Cuckoo, Roller, Calandra, Thekla and Short-toed Lark, Tawny Pipit, Black-eared Wheatear, Woodchat and Iberian Grey Shrike and Spanish Sparrow. A real feast of Iberian birding! We take our picnic by the River Cobres, were we will look for Spanish Terrapins and dragonflies.
Day 7: Fri 1 May - Guadiana Valley Nature Park
Today we visit the Guadiana Valley nature park, beginning close to the Moorish village of Mértola. In the village we might see Lesser Kestrel, Blue Rock Thrush, Crag Martin, Red-rumped Swallow and Rock Bunting. We picnic by the Guadiana River in the Pulo do Lobo gorge, a breathtaking landscape of rocky hills which can produce Bonelli's, Golden and Short-toed Eagle. Black Stork are a rare breeder and we search for small birds too, including Black-eared Wheatear and scarce Rufous Bush Robin. In the afternoon we explore the old mine of São Domingos, hoping to add Roller and perhaps White-rumped Swift.
Day 8: Sat 2 May - Departure
After an early breakfast we drive towards Faro Airport. If we have time we will look for birds by the Quinta do Lago salt and freshwater lagoons. Here among plenty of egrets, waders and gulls, plus Glossy Ibis, Little Bittern, Red-crested Pochard and Purple Swamphen we might find the amazing European Chameleon.
Please note: all itineraries are given as a guide only. Actual holiday content may vary according to the judgement of your guide, and elements beyond our control (eg weather).
What's included in your holiday price:
return scheduled flight from London Gatwick – Faro, airport taxes, baggage and hand luggage up to airline included limit.
airport transfers, ground transportation, accommodation and meals as specified.
the services of a Heatherlea leader and local guide.
The Heatherlea Pre-Flight Service offers everything you need at the airport, including hotels, car parking, airport lounges, regional flights, and upgrades. Let Heatherlea take the strain! Pre-flight airport hotel and lounge included free of charge subject to terms and conditions. Read more...
What's not included in your holiday price:
travel to and from departure airport before and after holiday, in-flight meal, baggage above airline included limit
incidental tips, expenses of a personal nature including drinks and personal insurance.
More holiday information
Accommodation is in comfortable hotels with all rooms en suite,
Food Breakfast is typical of Portugal, consisting of a roll with jam/cheese/ham. Fruit juice and tea or coffee are also available. Lunches are usually picnic style in the field. Evening meals are generally local dishes, which are good but often quite simple. Vegetarian and other diets are welcome.
Walking is generally light/moderate. There may be some uphill track and road walking, though generally an average level of fitness is required.
Weather Typically, temperatures will range from 50F in the early morning to perhaps 80F in the heat of the day. Sunshine should be plentiful, but cloud and rain are possible. Cold weather, with temperatures as low as 40F, are rare but possible.
Insects biting insects may be encountered, though not usually as a major problem.
Group size is restricted to 12 clients maximum.
Flights are by scheduled airline, from London Gatwick. We may be able to offer flight arrangements from another airport and/or or quote without flights so you can make your own arrangements. If you wish to add an extension either before or after your holiday, please contact us and we will be happy to arrange this for you.
Your Leaders: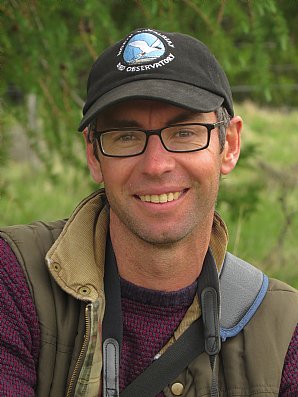 Mark Warren
Mark Warren joined our team in 2016, with many Heatherlea customers having already reaped the rewards from his widespread knowledge of migration and enthusiastic attitude. After guiding our Portugal tour in previous years, Mark is looking forward to your company on this holiday!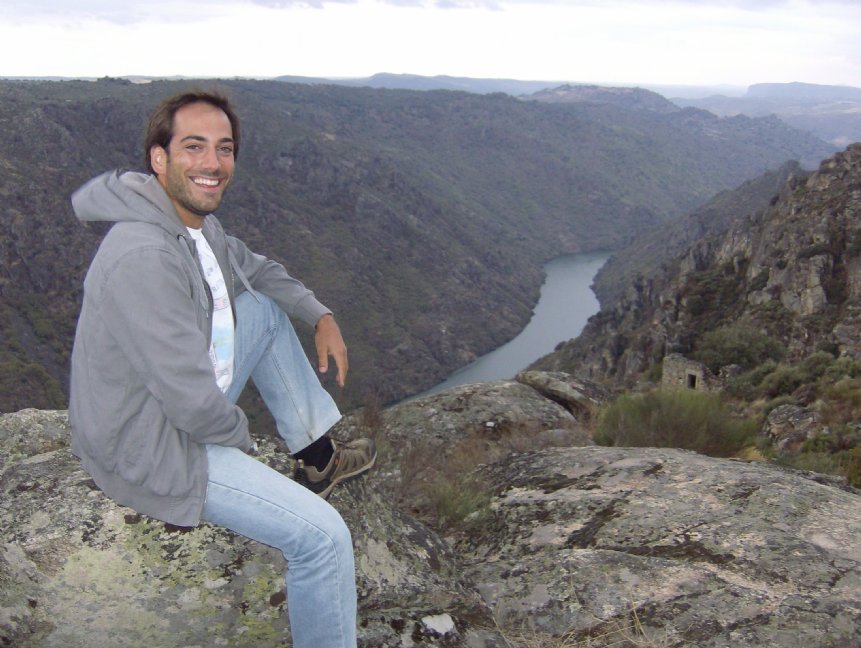 Hugo Sampaio
Hugo Sampaio joined the Heatherlea team in 2018. After finishing his degree in Biology at the University of Coimbra in 2006, Hugo has since then worked with SPEA studying and monitoring birds across Spain,Portugal & the Azores. He has guided extensively across the region and we look forward to having Hugo's expertise on our Portugal in Spring departure once more.
Why choose Heatherlea for your birding and wildlife holiday in Europe?
Our overseas holidays are planned with care to offer great birding and wildlife, led by capable Leaders who really look after you. Every holiday is run the 'Heatherlea Way', and we hope our Overseas Adventures remind you of the quality and care so many of you enjoy in Scotland. That means rewarding and exciting days in the field, and good quality accommodation and meals, with a real flavour of the country we are visiting. Heatherlea always seek to include the personal touches that make all the difference.
Heatherlea holidays are not 'dawn to dusk' expeditions. Our less-intensive approach is ideal for those who want to relax whilst experiencing the best wildlife watching, and wherever possible we organise early or late activity on an optional basis. We also take sensible breaks when in very hot places and regular comfort breaks on every holiday whenever possible. All itineraries are planned carefully around the best wildlife opportunities, and you won't miss out on memorable wildlife, whilst enjoying relaxed, informal days that are great fun.
The really important part of any wildlife holiday is the experience for you, our valued customer. Heatherlea invest in many things to offer you the best possible service;
We have been organising birding and wildlife holidays for over 30 seasons, and have a highly experienced and capable office team. We also offer a telephone and email service outside normal office hours.
Heatherlea overseas holidays have a maximum of 12 clients per trip, putting the emphasis on personal service, and helping you get the best possible experience.
Our holidays often include things which others might invite you to pay yourself, for instance Departure Taxes and tips to hotels.
All elements of our holidays are sold under our own licence, ATOL 6113. Under 'Flight-Plus' legislation it is a legal requirement of any tour operator to hold an ATOL licence for the supply of any overseas holiday where a flight is involved, if that holiday includes either overseas accommodation and/or car hire. It can be a criminal offence for an operator to book flights as part of a package without an ATOL licence. Heatherlea also hold full Tour Operator Insurance for your added protection.
Heatherlea is your complete wildlife holiday provider. Our 'Back Office' team can organise all your pre-flight and other travel needs. Our specialists will help you book the right services, at the best price. Book holiday extensions through us, and your ATOL protection is extended further. We don't charge extra for this service.
Heatherlea is a limited company, registered in Scotland, and registered to pay VAT (applies to all holidays within the European Union).
Trip Reports