Azores
A lovely blend of birds, whales, plants and geology amidst incredible coastal scenery.
Destination
Focus
2021 Dates
Duration
8 Days
Guides
2021 Price

Price TBC

2023 Dates
Duration
8 Days
Guides
2023 Price

Price TBC

2025 Dates
Duration
8 Days
Guides
2025 Price

Price TBC

More Info

Heatherlea Leader Andy Jones.
Maximum group size 10.
Departures from London Gatwick.
Pre-flight airport hotel and lounge are FREE.
The spectacular Azores stretch across the Atlantic almost a thousand miles from the coast of Europe. The climate is mild, the surrounding seas are warm, and the islands shelve steeply into the sea, a combination which makes this one of the best places in the world for whale and dolphin watching. Breeding birds include Cory's Shearwater, Roseate Tern and, of course, the endemic Priôlo or Azores Bullfinch, together with the island races of Buzzard, Chaffinch and Goldcrest. The flora of the islands is very interesting with perhaps 60 endemic species of plant.
This is a thorough and well planned exploration of the Azores archipelago, including two internal flights and a ferry crossing to enable us to stay on three of the islands. We also take two sea trips to watch cetaceans. At this time we hope to see Sperm Whales, perhaps with calves, as well as several dolphin species including Atlantic Spotted, Short-beaked Common and Risso's, 'Beaked' Whales and perhaps other marine-life such as flying fish, turtles and sharks. At sea we sometimes encounter Great Shearwater and Bulwer's Petrel, while waders both of palearctic and nearctic origin may be encountered on the rocky coasts and beaches.
The geology of the archipelago provides some of the most dramatic coastal scenery to be found anywhere in the world. Overwhelmingly volcanic, the bedrock provides the habitat for the islands' wildlife and we'll explore the uplands of Sao Miguel island searching for the Azores Bullfinch, visit hot springs and fumaroles, walk around a wonderful caldera to find endemic plants, stroll around cliffs for shearwaters and terns and learn about the vigorous geology of the archipelago.
This holiday is a non-intensive wildlife experience ideal for the birder who wants endemic species and island races, plus western seabirds perhaps easier to find here than in other European locations. It is also ideal for the general naturalist who wants a relaxing holiday on attractive and relatively unspoilt Atlantic islands, featuring very interesting natural history and geology.
Enjoy your complimentary pre-flight overnight hotel before your holiday begins. Full details from our office!
Day 1: Sat 21 August - Arrival
After relaxing in our complimentary VIP Airport Lounge, we fly from London Gatwick to Ponta Delgada on the island of Sao Miguel, our base for the next two nights. Our hotel is near some hot springs and geothermal areas and we shall explore this area. We should also see our first 'Azores' Buzzards, and later as dusk approaches, perhaps endemic Azores Noctule Bat. Overnight for two nights on Sao Miguel island
Day 2: Sun 22 August - Laurel Forest of Sao Miguel
We explore the north eastern part of the island and search for the Azores Bullfinch, one of the world's rarest birds. Locally known as the Priôlo, we visit magnificent upland country and learn about the measures underway to protect this threatened endemic species, which is confined to a small area in the mountains of eastern Sao Miguel. Walking on good trails through the native, Azorean Laurel forest, we look out for the island's endemic races of Chaffinch, Blackbird and Goldcrest too. From viewpoints around the rocky coasts of Sao Miguel, Azorean Yellow-legged Gull and Roseate Tern are likely to be found, and we may encounter our first Cory's Shearwater gliding by offshore.

Day 3: Mon 23 August - Pico Island
We take a morning flight to the island of Pico which will be our base for the next three nights. We stay on the south coast, our guesthouse positioned perfectly to watch the local Cory's Shearwaters passing, and even cetaceans while relaxing after the days activities! Once settled, we take a coastal walk in the area checking suitable habitat for waders - where in this archipelago, species of Nearctic origin are as likely as those more familiar in Europe. Overnight for three nights on Pico Island.
Day 4: Tues 24 August - Whale watching boat trip
We take the first of our whale watching trips this morning using rigid hulled inflatable boats. We have a high chance of encountering Sperm Whale plus Risso's, Bottlenose, Short-beaked Common and Atlantic Spotted Dolphins, with Fin Whale and 'Beaked' Whales also possible. The Azores provides some of the best whale watching in the world and on our trips we'll also look out for seabirds, turtles and sharks. Great Shearwater, Bulwer's Petrel or perhaps a rarity may be possible, while Loggerhead Turtle is increasingly regular within these waters. In the afternoon we will stroll along the coast and look out for migrant waders including and also do some land based whale watching.
Day 5: Wed 25 August - Whales and Botany around Lajes
We'll spend the morning strolling along the cliffs west of Lajes looking for whales and dolphins offshore. We also hope to find Quail, Buzzard and local races of passerines here. The botany of the area is also interesting, attracting butterflies and we keep an eye out for Madeiran wall Lizard as we enjoy the exceptional, island views. In the afternoon we take our second whale watch boat trip, and should also find time to visit the Lajes whale museum.
Day 6: Thurs 26 August - Faial
We cross to the neighbouring island of Faial and we should get good views of Cory's Shearwater and other coastal birds on the way. This crossing often produces some dolphins, too. We visit the enormous caldera in the centre of the island and will no doubt find some of the island's endemic plants here. Later we visit the eruption site of Capelhinos, the most recent taking place in 1957 and from which the raw landscape tells us a great deal about the geology of the island. Overnight on Faial Island.
Day 7: Fri 27 August - Sete Cidades
We return to Sao Miguel in the morning and have a chance to explore the island's capital, Ponta Delgada. Later we shall visit the dramatic crater of Sete Cidades, where botanists will enjoy finding several of the Azores endemic plant species including some tree heathers. The crater lakes are stunningly beautiful and provide a splendid finale for our trip. Overnight on Sao Miguel Island

Day 8: Sat 28 August
We transfer to the airport to catch our return flight to London Gatwick.
Please note: all itineraries are given as a guide only. Actual holiday content may vary according to the judgement of your guide, and elements beyond our control (eg weather).
More Holiday Information
Accommodation is in comfortable hotels with all rooms en suite. The hotels we use are comfortable and relaxed so there's no real need to bring any formal evening clothes with you.
Food Breakfast is continental style. Lunches will be a mix of cafe visits or picnic lunches. Evening meals will be taken at our hotel. Vegetarian and other diets are welcome.
Walking is generally light/moderate, but sometimes over rough ground. An average level of fitness is required.
Boat The boat trips can last up to three hours and there is a very high chance of seeing whales. We use sit astride rigid-hulled inflatable boats.
Weather Temperatures in August should be around 25°C and humidity may be high in coastal areas. The weather is likely to be sunny but wind and rain are always a possibility on the islands. Bring light waterproofs in case of occasional showers.
Insects Biting insects are not a major problem though insect repellent can be useful at times.
Health There are no specific health requirements. The Azores are a self governing dependency within Portugal and are consequently part of the EU regarding health provision.
Group size is restricted to 12 clients maximum.
Flights are by scheduled airline, from London Gatwick. If you wish to add an extension either before or after your holiday, please contact us and we will be happy to arrange this for you.
What's included in your holiday price:
return scheduled flight from London Gatwick – Ponta Delgada, airport taxes, baggage and hand luggage up to airline included limit.
airport transfers, ground transportation, boat trips, accommodation and meals as specified.
the services of your Heatherlea leader.
The Heatherlea Pre-Flight Service offers everything you need at the airport, including hotels, car parking, airport lounges, regional flights, and upgrades. Let Heatherlea take the strain! Pre-flight airport hotel and lounge included free of charge subject to terms and conditions. Read more...

What's not included in your holiday price:
travel to and from departure airport before and after holiday, in-flight meal, baggage above airline included limit.
incidental tips, expenses of a personal nature including drinks and personal insurance.
Your Leader
Andy Jones: Andy has been leading Heatherlea tours in Iceland and the Faroes for many years, and has taken groups of birdwatchers, geologists, whale-watchers and botanists to the Azores since the 1990's. His all round knowledge of the islands' natural history and geology is highly regarded, and he is the ideal Leader for this holiday.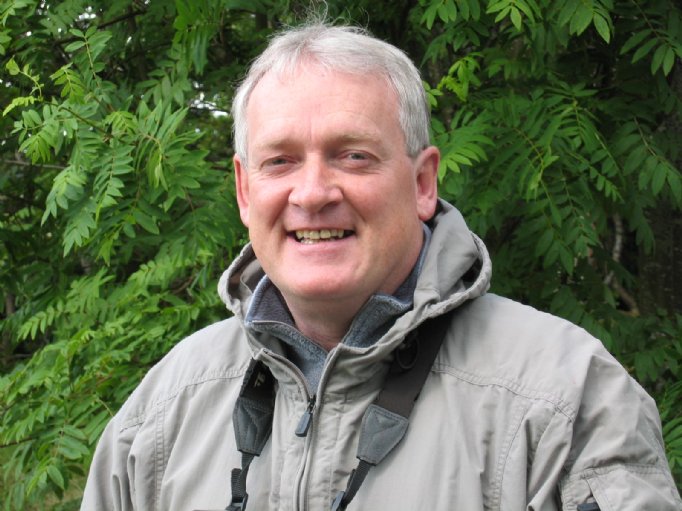 Why choose Heatherlea for your birding and wildlife holiday in Europe?
Our overseas holidays are planned with care to offer great birding and wildlife, led by capable Leaders who really look after you. Every holiday is run the 'Heatherlea Way', and we hope our Overseas Adventures remind you of the quality and care so many of you enjoy in Scotland. That means rewarding and exciting days in the field, and good quality accommodation and meals, with a real flavour of the country we are visiting. Heatherlea always seek to include the personal touches that make all the difference.
Heatherlea holidays are not 'dawn to dusk' expeditions. Our less-intensive approach is ideal for those who want to relax whilst experiencing the best wildlife watching, and wherever possible we organise early or late activity on an optional basis. We also take sensible breaks when in very hot places and regular comfort breaks on every holiday whenever possible. All itineraries are planned carefully around the best wildlife opportunities, and you won't miss out on memorable wildlife, whilst enjoying relaxed, informal days that are great fun.
The really important part of any wildlife holiday is the experience for you, our valued customer. Heatherlea invest in many things to offer you the best possible service;
We have been organising birding and wildlife holidays for over 30 seasons, and have a highly experienced and capable office team. We also offer a telephone and email service outside normal office hours.
Heatherlea overseas holidays have a maximum of 12 clients per trip, putting the emphasis on personal service, and helping you get the best possible experience.
Our holidays often include things which others might invite you to pay yourself, for instance Departure Taxes and tips to hotels.
All elements of our holidays are sold under our own licence, ATOL 6113. Under 'Flight-Plus' legislation it is a legal requirement of any tour operator to hold an ATOL licence for the supply of any overseas holiday where a flight is involved, if that holiday includes either overseas accommodation and/or car hire. It can be a criminal offence for an operator to book flights as part of a package without an ATOL licence. Heatherlea also hold full Tour Operator Insurance for your added protection.
Heatherlea is your complete wildlife holiday provider. Our 'Back Office' team can organise all your pre-flight and other travel needs. Our specialists will help you book the right services, at the best price. Book holiday extensions through us, and your ATOL protection is extended further. We don't charge extra for this service.
Heatherlea is a limited company, registered in Scotland, and registered to pay VAT (applies to all holidays within the European Union).
Trip Reports