About Heatherlea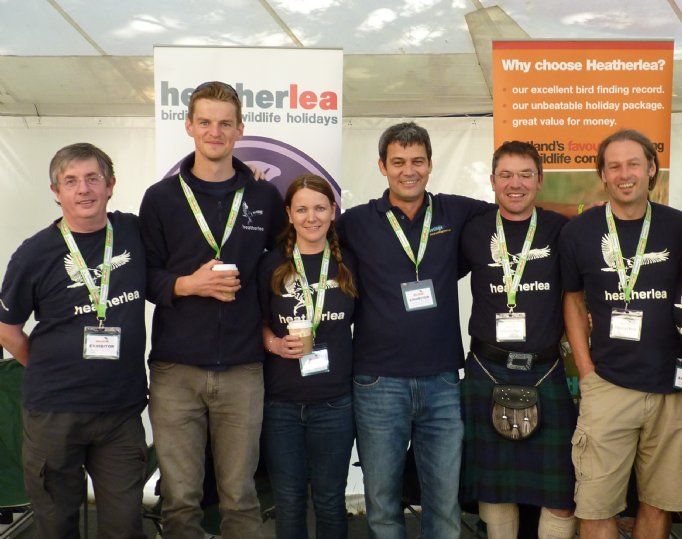 ---

Heatherlea is one of Britain's leading wildlife holiday operators. In 2017 we celebrate our 27th Anniversary with more choice than ever, both in Scotland and overseas.
Here at our HQ in Nethy Bridge, our 'Mainland Scotland' groups are small in size, with a high level of personal attention, as we focus on wonderful Scottish birding all year round. Comfortable en-suite rooms, all meals, all transport, access fees and guidance are included, to give you everything you need from our top-rated birding holidays. Many one-week itineraries include brief second-centre destinations, including the Outer Hebrides, Mull or Orkney, giving you great value and the best available use of your valuable holiday time.

Around the Scottish Islands, Heatherlea offer a unique gateway to beautiful, isolated places where wildlife is special, with over 20 fantastic holidays from Islay to St Kilda. Our expert, friendly guides make each experience truly memorable.
Overseas our very popular Pre-flight Service saves you money and makes everything easy. With just 12 clients per holiday, the accent is again on personal service to you, our valued customer.

Heatherlea was founded by Kevin and Caryl Shaw in 1991 at Heatherlea Guest House in Boat of Garten, four miles from our current location in Nethybridge. We began Heatherlea for the very best reason - we wanted to go birding with you! We have never regretted the move for a minute, it's the best thing we have ever done!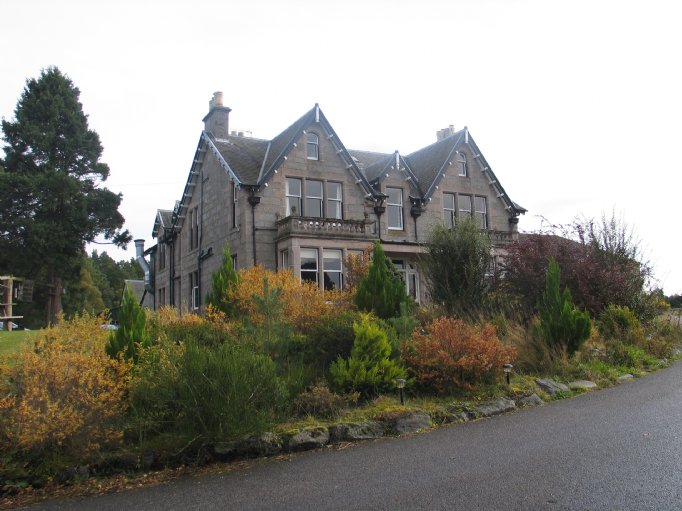 Our small guest house was full in its second year, and in 1998 we finally responded to demand and moved to The Mountview Hotel in Nethybridge. Run by birders for birders, we enjoy the company of hundreds of wildlife enthusiasts as our guests every year. We are the FIRST wildlife operator on the Scottish mainland to be awarded five stars (the top accolade) for our Wildlife Experience, and we can't wait to show you why. It is a privilege and a pleasure to run our holiday business.
Scottish wildlife is wonderful, and we work hard to make sure the rest of your stay is just as good. Our 'Mainland Scotland' holidays are based at our own property, The Mountview Hotel, a 3-star Edwardian Country House Hotel, located in the charming Highland village of Nethy Bridge, in the heart of the Cairngorms National Park. The Mountview is certainly well named; glorious views of three ranges include the peaks of Cairn Gorm and Bynack More. Views to the front extend many miles across the Monadhliath Range, and the four Kincardine peaks are profiled to the south of the Hotel. The ancient Caledonian Forest begins behind the Hotel, and the clear River Nethy is just 200 metres away.

The Mountview is set in two acres of attractive grounds featuring native Scots Pine and Silver Birch. Guests are welcome to explore, and in season you will find blaeberry and chanterelle. Our busy bird feeding station attracts a variety of species including Crested Tit, Siskin, Goldfinch and of course our local Red Squirrel population. There are toads and frogs near our pond, and our wildflower meadow holds Moonwort and Northern Marsh Orchid. You are also welcome to view our highly productive kitchen garden, which provides our table with seasonal herbs, salad greens and vegetables.
One of the upgraded ensuite bathrooms new for 2018
In November 2017 during our short winter break, we found the time to upgrade 4 of our ensuite bathrooms ready for another busy season. As part of our continued renovation and refurbishment project, we hope to be able to remodel a further 4 more bathrooms in the winter of 2018.
From the moment you arrive you will be made to feel at home. Inviting public rooms include a welcoming lounge with deep seated, comfortable sofas and open log fire; a peaceful reading room stocked with natural history books and magazines; a private residents' dining room with fresh flowers and a well-stocked restaurant bar with glorious mountain views. Guests enjoy attractive en-suite bedrooms with comfortable beds, crisp white linen and fluffy towels. Freeview TV, hairdryers and a hospitality tray are available in each room. The Hotel is non-smoking, and WIFI facilities are free of charge. Non-birding guests are welcome.
Good company, perhaps with your choice from a well-stocked bar, is an important feature of evenings after dinner. Above all, when birding is over for the day, we have attentive staff who take care and really make you welcome.
'Hello all,
We would like to pass on our thanks to every one of you for making our short break with you so special, we have thoroughly enjoyed it. Our guides Jonny and John were as ever excellent, ensuring that we all saw as much as possible.The girls at the hotel are brilliant, extremely efficient but also very welcoming and friendly, it is always like meeting old friends. The food is fabulous and the rooms warm and cosy, what more could anyone ask for?
Thank you all again, hopefully see you again soon
Best wishes, Mr & Mrs P' Short Break January 2017
…………………….
Our award-winning kitchen team is led by Caryl and highly skilled Head Chef Ettienne Els. Expect a wide selection of fresh Scottish produce, bought locally where possible, and prepared with skill and imagination by highly trained chefs. If you have special dietary needs we cater personally for you, and offer imaginative vegetarian and vegan dishes. Dinner is usually at 7pm, allowing time to relax after an exhilarating day in the field, and our groups eat together in our Residents' Dining Room. You can expect a variety of traditional food, full of flavour and offering a delicious taste of Scotland. To accompany your meal, our Wine List offers high quality wines, at excellent value for money. You can also choose from a wide selection of local beers, malts and other spirits and soft drinks.
And in the morning… our 'Full Scottish' breakfast gives you a choice from bacon, free range eggs (any way you like them), sausage, tomatoes, mushrooms, fried bread, beans and black pudding. Fill up on local kippers, porridge, and of course cereals, fruit juice, toast, fruit compote, yoghurt and freshly brewed tea or coffee. You can't beat it!
Our kitchen team also provides a delicious lunchtime picnic. Join us to enjoy home-baked pastries, sandwiches (different every day), soups in cold weather, a mouth-watering variety of homemade biscuits and cakes, fresh fruit and hot drinks.
---
The Mountview Restaurant

Non-residents are welcome in our popular Restaurant. Many of our birding friends join us here, especially either side of a SCOTTISH ISLAND holiday. Non-residents/guests are welcome to join you for dinner.
Thank you for visiting our website and hopefully considering our holidays. It is you who make us number one in Scotland, and we are just raring to show you the birds!

---
How to contact us:
IN THE OFFICE
You can phone, or email Heatherlea any time you like. Emma, Fleur, Victoria and Kevin are here to answer your call.

Heatherlea Birdwatching
The Mountview Hotel
Nethybridge
Inverness-shire
PH25 3EB
Tel: 01479 821248
e-mail: info@heatherlea.co.uk