Nethybridge - The Centre for Scottish Birdwatching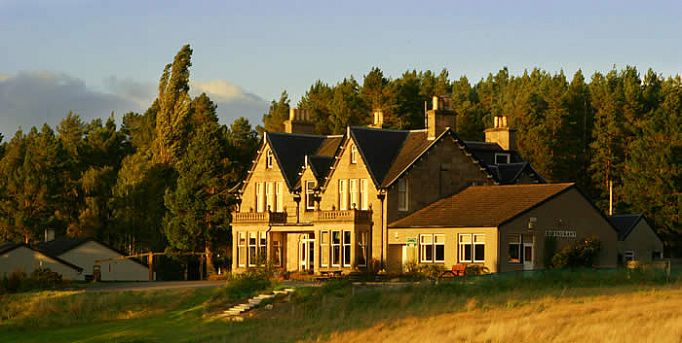 You can't beat Nethybridge as a Scottish wildlife base. Birding is great anywhere in this area, but if you want Capercaillie, Scottish Crossbill, Crested Tit, Ptarmigan and Black Grouse, Nethybridge is perfect. We are on the edge of the Abernethy Forest, and a casual stroll from The Mountview can produce Capercaillie, Scottish Crossbill and Crested Tit before breakfast. Red Squirrel, Siskin and Great Spotted Woodpecker are regular on our newly expanded feeding station, Osprey and Buzzard pass right overhead, and Dipper breed on the clear River Nethy almost within sight of our windows. Kestrel, Hobby, Merlin, Sparrowhawk, Peregrine and even Golden Eagle, Goshawk and White-tailed Eagle are on our 'hotel list'. Woodcock are common in the village in spring and summer, Grey Wagtail, Goldeneye, a range of breeding waders, and even Otter and Pine Marten have all been spotted within a mile or two, especially along the nearby River Spey. In summer we have Tawny Owl and perhaps Long-eared Owl with young in the village. With extensive local walks and trails in this unspoilt and delightful Highland village, and The Speyside Way within 200 yards, early morning and evening birding is an exciting optional extra! When you join us you will find our own short guide to local walks in your information folder.
Nethybridge has a friendly and well-stocked general store/post office, so at Heatherlea it is easy for you to buy postcards, presents, newspapers and all the other little things you might wish. 'Nethy' is just right - close to services, yet unspoilt and delightful in character. A real Highland village! The Cairngorm Mountains and the Forest of Abernethy frame the landscape, and the famous Osprey hide is nearby. Ideally placed to reach every important habitat, we can easily transfer east or west, to see that special bird which puts the cap on a great week.
It's no wonder our area has been included at the heart of the Cairngorms National Park! This area was given National Park status in September 2003 because it is a unique and special place. The Park includes moorlands, rivers, lochs, mountains and glens, and is home to some of Britain's rarest and most sought after wildlife. With the peak of Cairngorm in view from our front door, at Heatherlea you are in exactly the right place to explore and enjoy this wonderful and muchvalued habitat.
We have carefully designed each of our holidays to give you the best wildlife watching according to changing seasons. That's why our 'Spring into Scotland!' holidays in April are very different from our Eagles, Divers and Dotterel' weeks in July, and our 'Scottish Specials and Autumn Migration' trips in September differ again. You can count on Heatherlea to find key Scottish wildlife whenever you visit - a wealth of wonderful wildlife experiences!
Many of our guests become friends visiting year after year, and we take great care to make sure everyone enjoys an unforgettable holiday.
HEATHERLEA AND THE CAIRNGORMS NATIONAL PARK
Created in 2003, the Cairngorms National Park is Britain's largest, covering 3800 sq kms of the most spectacular landscape in Britain. The Park contains wonderful wildlife habitat, and of course everyone here at Heatherlea is very proud to live and work in Nethybridge, at the heart of the Park. Come and enjoy Britain's largest National Park with Heatherlea!
The Centre of Scottish birdwatching!