Mallorca
Relaxed spring birding in the west Mediterranean Sea
Dates

18 Apr - 25 Apr 2020
17 Apr - 24 Apr 2021

Destination
Duration
8 Days
Focus
Guides
Max Group Size
6 per guide
2020 Price

£1895 pp

£145 single supplement.

Deposit £300. 2021 Price TBC.

pre-flight airport hotel and lounge are inc.
The most exciting time for birding in Mallorca is during springtime, when many thousands of birds pass over and through the island, resting and feeding before heading to mainland Europe. This passage usually peaks in late April and early May, and is an exciting time when virtually anything can happen. There may be hundreds of Honey Buzzards overhead, taking advantage of favourable winds. There may be trees full of singing Nightingales, displaying much more openly than on their northern territories. Unexpected rarities can occur anywhere, and there are excellent migrant 'traps' such as the fig orchards and fields at Casas Veyas on the Formentor Peninsula, and the Boquer Valley.
This trip is timed to coincide with the likely peak of migration, and we will have the flexibility to move freely round the island to wherever the birding is best. There is a vast array of birdlife to entertain us. Rare and much sought species include Black Vulture, Marmora's Warbler and Moustached Warbler. Key birds seen infrequently in the UK include Golden Oriole, Bee-eater, Wryneck, Firecrest, the many raptors include elegant Eleonora's Falcon, Egyptian Vulture, Short-toed Eagle and Red-footed Falcon, and there a is a huge variety of water birds and passerines, both resident and migrant.
Our base is a family-run hotel in a small village close to Puerto Pollensa in the north of Mallorca, very conveniently placed for transfer to migration hotspots, yet well away from the busy tourist areas. We are also centrally placed to visit the varied mountain, marsh and coastal habitats of the northern part of the island, and with little physical effort, we'll be able to enjoy some of Europe's most sought-after species amid beautiful and sometimes spectacular scenery. This trip is ideal for those who want to experience the thrill of European spring migration at its best, those who are new to European birding and want to see many of the most iconic species, and those with more experience who want to 'fill-in' a few gaps while enjoying warm spring sunshine on a relaxing and laid-back holiday. This gently-paced tour has a potential list of over 120 species and a major objective is for everyone to get good views of as many as possible.
Enjoy your complimentary pre-flight overnight hotel before your holiday begins. Full details from our office!
Day 1: Sat 18 Apr Arrival
After relaxing in our complimentary VIP Airport Lounge, in either London or Manchester, we fly to Mallorca, then drive for an hour to our comfortable hotel. This holiday runs from a conveniently located single base, our home for the week.
Days 2 - 7: Sun 19 Apr to Fri 24 Apr Island Birding
On most days there will be a short pre-breakfast trip for those who want to catch migration at the beginning of the day. After breakfast we'll leave for a full day at one of the island's noted birding localities, with a picnic lunch prepared by your leaders. Each day we buy fresh bread, Mallorcan cheese, fresh ham or 'jamon curado', fruit, cakes or yoghurt and juice. We always enjoy our Mallorcan lunches, and often manage good birding at the same time! If the weather is hot, we may take a short afternoon break back at the hotel, then offer more local birding before dinner. This means the day's birding can often be broken into sessions, any of which are optional for those preferring a more leisurely pace.
Each of the places we visit has its own special attractions. Albufera is Mallorca's largest marsh, and in 1985 was declared a reserve. Here, and at the smaller Albufereta marsh, we'll seek a variety of wetland species and other birds, among them Little Egret, Purple and Night Herons, Little Bittern, Garganey, Osprey, and Great Reed and Moustached Warblers, with the possibility of rarities such as Squacco Heron, Marsh Sandpiper, Slender-billed Gull, and Red-throated Pipit.
In the island's northern mountain range we'll drive to the picturesque Cuber Reservoir. On other days the Arta Mountains and the spectacular Formentor Peninsula will be our destinations. In these largely montane habitats we hope to see Black Vulture at one of its few remaining European sites, and a variety of other birds such as Egyptian Vulture, Booted Eagle, Peregrine, spectacular Eleonora's Falcon (which usually begins to arrive in late April), Blue Rock Thrush, Spectacled Warbler, Firecrest, and Common Crossbill.
At Porto Colom or Cabo de Salinas, sea-watching should provide views of Mediterranean and Cory's Shearwaters and several Audouin's Gulls, the rarest breeding gull in Europe. This is also one of the best areas to see Marmora's Warbler, a delightful Mediterranean species of very limited distribution.
At the nearby saltpans of Salinas de Levante, the island's main wader site, Kentish Plover and Black-winged Stilt occur regularly. If weather conditions are right the saltpans can be thronged with waders, and there is a chance of rarities such as Collared Pratincole, and Gull-billed and Whiskered Terns. In stony fields in this part of the island we'll look for Stone-curlew and rare Thekla Lark.
In all habitats we'll hope for uncommon species, and possibilities include Glossy Ibis, Black Kite, Red-footed Falcon, Pallid and Alpine Swifts, Bee-eater, Red-rumped Swallow, Black-eared Wheatear, Rock Thrush, Rufous Bush Robin, Subalpine and Western Bonelli's Warblers, and Golden Oriole, as well as the local specialities mentioned above. All of this, of course, in a context of regular Mediterranean birds such as Purple Gallinule, Greater Flamingo, Ruddy Shelduck, Red-crested Pochard, Scops Owl, Hoopoe, Wryneck, Short-toed Lark, Crag Martin, Cetti's, Fan-tailed and Sardinian Warblers, Woodchat Shrike, Serin, and Cirl Bunting.
Day 8: Sat 25 Apr Palma and Departure
After our last morning's birdwatching we'll drive to Palma for our return flights.
Please note: all itineraries are given as a guide only. Actual holiday content may vary according to the judgement of your guide, and elements beyond our control (eg weather).
What's included in your holiday price:
return scheduled flight from London / Manchester – Palma, airport taxes, baggage and hand luggage up to airline included limit.
airport transfers, ground transportation, accommodation and meals as specified.
the services of Heatherlea leader Rob Jordan plus Ian Ford with more than seven clients.
The Heatherlea Pre-Flight Service offers everything you need at the airport, including hotels, car parking, airport lounges, regional flights, and upgrades. Let Heatherlea take the strain! Pre-flight airport hotel and lounge included free of charge subject to terms and conditions. Read more...
What's not included in your holiday price:
travel to and from departure airport before and after holiday, in-flight meal, baggage above airline included limit
incidental tips, expenses of a personal nature including drinks and personal insurance.
More holiday information
Accommodation is in a comfortable hotel with all rooms en suite,
Food Breakfast is typical of Spain, consisting of a roll with jam/cheese/ham. Fruit juice and tea or coffee are also available. Evening meals are generally local dishes, which are good but often quite simple. Vegetarian and other diets are welcome.
Walking is generally light/moderate. There may be some uphill track and road walking, though generally an average level of fitness is required.
Weather Typically, temperatures will range from 10c in the early morning to perhaps 25c in the heat of the day. Sunshine should be plentiful, but cloud and rain are possible. Cold weather, with temperatures as low as 5c, are rare but possible.
Insects biting insects may be encountered, though not usually as a major problem. A good repellent is advised, just in case.
Group size is restricted to 12 clients maximum.
Flights are by scheduled airline, from London or Manchester. If you wish to add an extension either before or after your holiday, please contact us and we will be happy to arrange this for you.
Your Leaders:
Bernie Forbes Bernie is a highly experienced tour leader in many European destinations. Popular and in great demand, Bernie leads field trips around his native Sussex when not working for Heatherlea!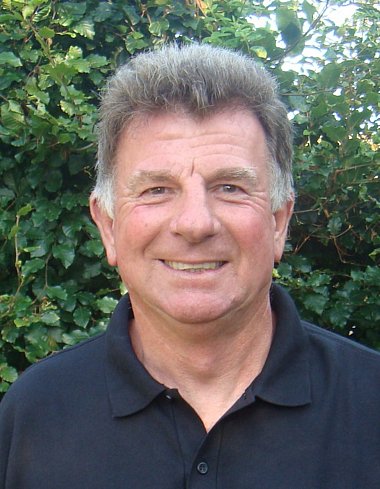 Bernie Forbes
Why choose Heatherlea for your birding and wildlife holiday in Europe?
Our overseas holidays are planned with care to offer great birding and wildlife, led by capable Leaders who really look after you. Every holiday is run the 'Heatherlea Way', and we hope our Overseas Adventures remind you of the quality and care so many of you enjoy in Scotland. That means rewarding and exciting days in the field, and good quality accommodation and meals, with a real flavour of the country we are visiting. Heatherlea always seek to include the personal touches that make all the difference.
Heatherlea holidays are not 'dawn to dusk' expeditions. Our less-intensive approach is ideal for those who want to relax whilst experiencing the best wildlife watching, and wherever possible we organise early or late activity on an optional basis. We also take sensible breaks when in very hot places and regular comfort breaks on every holiday whenever possible. All itineraries are planned carefully around the best wildlife opportunities, and you won't miss out on memorable wildlife, whilst enjoying relaxed, informal days that are great fun.
The really important part of any wildlife holiday is the experience for you, our valued customer. Heatherlea invest in many things to offer you the best possible service;
We have been organising birding and wildlife holidays for over 30 seasons, and have a highly experienced and capable office team. We also offer a telephone and email service outside normal office hours.
Heatherlea overseas holidays have a maximum of 12 clients per trip, putting the emphasis on personal service, and helping you get the best possible experience.
Our holidays often include things which others might invite you to pay yourself, for instance Departure Taxes and tips to hotels.
All elements of our holidays are sold under our own licence, ATOL 6113. Under 'Flight-Plus' legislation it is a legal requirement of any tour operator to hold an ATOL licence for the supply of any overseas holiday where a flight is involved, if that holiday includes either overseas accommodation and/or car hire. It can be a criminal offence for an operator to book flights as part of a package without an ATOL licence. Heatherlea also hold full Tour Operator Insurance for your added protection.
Heatherlea is your complete wildlife holiday provider. Our 'Back Office' team can organise all your pre-flight and other travel needs. Our specialists will help you book the right services, at the best price. Book holiday extensions through us, and your ATOL protection is extended further. We don't charge extra for this service.
Heatherlea is a limited company, registered in Scotland, and registered to pay VAT (applies to all holidays within the European Union).
Trip Reports