Belarus
Exciting eastern birding in the marshes and forests of 'White Russia'
Located between Russia and Poland, Belarus still contains many prime birding habitats. Its forests, marshes and fenlands remain largely unchanged, and cover a substantial part of eastern Europe, offering a wonderful birding opportunity. Rich in breeding birds, Belarus is widely tipped to become one of Europe's most popular birding destinations.
This carefully planned itinerary to the forests and marshes of the country formerly known as "White Russia" takes in three main areas: the wonderful wetland reserves of Turau and Sporaŭski, and the ancient forests of Bielaviežškaja Pušča. During our week we will search for some special 'eastern' birds such as Terek Sandpiper, Great Snipe, Greater Spotted Eagle, Great Grey Owl, Aquatic Warbler, Citrine Wagtail and Azure Tit.
The sheer diversity at this exciting time of year is almost unrivalled across Europe; expect between 150 - 175 species including many of the sought after Eastern specialities.
Day 1: Sat 1 May Arrival and Transfer to Turau
We fly to Minsk and after meeting our local guide drive southwards to Turau (about 3.5 hours). As we go, it will be apparent that the countryside of Belarus is very different from the often over-managed landscapes of western Europe, this is a land that is still mostly worked in slow-paced and traditional ways. There are few vehicles on rural roads and many people still cultivate by hand and plough with horses. Turau is one of the most important bird reserves in Belarus, a wonderful wet meadows and a mosaic of oxbow lakes, channels, pools, fens and pastures in the floodplain of the River Prypiat. This area, part of the vast Pripet Marshes, is an important stop-over site for numerous birds. On this our very first day, for example, we may well also see all three 'marsh' terns, Whiskered, Black and arguably the most attractive of all, White-winged Black Tern. Overnight in Turau.
Day 2: Sun 2 May The Wetland of Turau
Today we will explore some magnificent habitats around Turau, including wet-meadows the likes of which have long gone from western Europe. We will go by vehicle and on foot, with the walking mostly on the flat and being relatively easy (as indeed it will be throughout the tour). Waders including Ruff, which will be in varied breeding plumages, noisy displaying Black-tailed Godwits, Marsh Sandpiper and even the much sought after Terek Sandpiper, an eastern bird found here in its most westerly breeding population.
Besides the 'marsh' terns, there are also Common and Little Terns. In addition to wetland birds, we will also look in the riverine willow forests along the Prypiat for what will certainly be one of the highlight birds of our tour, the adorable little Azure Tit. Belarus is the number one country to see this avian gem as it is home to the westernmost breeding population. In the evening, we visit the fens again to observe the remarkable leaping lekking of Great Snipe and listen to their strange tingling calls. Overnight in Turau.
Day 3: Mon 3 May Pripiatsky National Park
This morning we will visit the Pripiatsky National Park and its very special floodplain woodlands of oak, alder and birch. This is the home of another key species, Greater Spotted Eagle and its close relative Lesser Spotted Eagle – this is an ideal place to compare these similar raptors. There will probably be bugling Common Cranes, booming Bitterns and rasping Corncrakes, too. White Storks nest in many villages and Black Storks and White-tailed Eagles often soar above the woodlands. We will also look for the often tricky to see Hazel Grouse. On the songbird front, River, Grasshopper, Marsh and Barred Warblers, Thrush Nightingale, Bluethroat (white-spotted race) and Common Rosefinch are also here, the latter doing their 'pleased-to-meet-you' song. Possible woodpeckers today include White-backed, Lesser Spotted, Grey-headed and Wryneck, and there are both Collared and Red-breasted Flycatchers. If all this is not enough, we will have more chances of seeing Azure Tit today and another specialty, Citrine Wagtail, is also likely. Overnight in Turau.
Day 4: Tue 4 May Vyhanaščanski Reserve and on to Sporaŭski Reserve
After breakfast, we move on from Turau. First, to the Bielaje fish-farm where we hope to see Smew, which breeds here in a very southerly population, Ferruginous Duck, more terns, Caspian and Little Gulls, Common Bittern, a range of "reedy" warblers and Bearded and Penduline Tits. Next up will be the impressive and vast mixed forests of the Vyhanaščanski Reserve. Here alder stands and a mosaic of marshes and meadows are ideal for small mammals such as voles and hence several pairs of Great Grey Owls breed here. We have high hopes and seeing these magnificent birds (the most southerly in Europe) here with the help of a local expert.
We might add Black and Three-toed Woodpeckers to our picid list, and perhaps Black Grouse and Short-toed Eagle, too. Our final scheduled stop today will be at the Sporaŭski Reserve by Lake Sporovo. Savi's Warblers should be reeling in the reeds along the banks of the River Yaselda and Little Bittern and Short-eared Owl are also hereabouts. A convenient boardwalk across the bog and marsh will enable us to get into the habitat of Corncrake and Little and Spotted Crakes, which should all be calling. This is also another great area for Citrine Wagtail. However, Sporaŭski is most famed, and important, as an area for the globally threatened Aquatic Warbler: indeed, the sedge marshes of Belarus host about half of the world breeding population. Overnight in Belaazersk.
Day 5: Wed 5 May Sporaŭski and on to Bielaviežškaja Pušča
We will probably spend a little more time this morning around the diverse, bird-rich habitats of Sporaŭski, before moving on to another tremendous wildlife area, Bielaviežškaja Pušča. On the way, we will pass vast fens, wild meandering rivers, and note the slow-paced village life, before stopping at the Sieliec fish-farm, another of Belarus's "Important Bird Areas". A wealth of wetland birds here includes several grebes, wildfowl, waders, both bitterns, many warblers and raptors such as White-tailed Eagle. Indeed, throughout the tour such sites offer us repeated opportunities to catch up with any species we may have missed so far, or to get better views. In the late afternoon, we will arrive at our next base. Overnight in Bielaviežškaja Pušča.
Day 6: Thu 6 May Bielaviežškaja Pušča
Our final days will be spent in the World Heritage Site of Bielaviežškaja Pušča. This is the Belarusian part, which is much larger and wilder in fact, of the old forest known as Bialowieza Forest in adjacent Poland. The legendary forests here are home to a few more mighty Great Grey Owls, and Ural, Tengmalm's and Europe's smallest of the family, Pygmy Owl. There are more warblers, tits, and four species of flycatcher - Spotted, Pied, Collared and Red-breasted. Ten species of woodpeckers are possible here, including the sometimes difficult White-backed and Three-toed. There will also be yet more chances of seeing Hazel Grouse here, if we need to! As well as birds, a range of mammals, including Elk, Racoon Dog, Beaver, Lynx, Wolf, and the huge Wisent, or European Bison, also dwell in these mystical old forests. Some of these mammals can be very elusive, but we will enlist local expertise to try to track some of them down. Overnight in Bielaviežškaja Pušča.
Day 7: Fri 7 May Bielaviežškaja Forest and Dzikaje Marsh
Our final full day sees us continuing our exploration of the magical old-growth forests at Bielaviežškaja Pušča. There is great birding around our accommodation here, as well as at nearby sites such as the Dzikaje marsh which is another key breeding area for Aquatic Warbler – as other European populations have sadly declined, Belarus is now the European stronghold for this superb but rare bird.
Raptors here include Montagu's Harrier, Goshawk, Honey Buzzard, and both Lesser and Greater Spotted Eagles. Indeed, from about 20 breeding sites in Belarus of Greater Spotted Eagle, on this tour we visit what are arguably the best two, Dzikaje and Bielaviežškaja Pušča. Overnight in Bielaviežškaja Pušča.
Day 8: Sat 8 May Depart for Minsk and Head Home
After breakfast, we depart for Minsk and the airport and our flight back to the UK.
Please note: all itineraries are given as a guide only. Actual holiday content may vary according to the judgement of your guide, and elements beyond our control (eg weather).
What's included in your holiday price:
scheduled return flights between London and Minsk, airport taxes.
ground transportation as outlined including all transportation in Belarus in a modern and spacious air-conditioned vehicle.
accommodation and all meals, including breakfast, lunch and dinner.
the services of your leaders.
entrance fees to parks and reserves, and tips to hotels and restaurants.
The Heatherlea Pre-Flight Service offers everything you need at the airport, including hotels, car parking, airport lounges, regional flights, and upgrades. Let Heatherlea take the strain! Pre-flight airport hotel and lounge included free of charge subject to terms and conditions. Read more...
What's not included in your holiday price:
personal insurance, drinks and other personal expenses, visa costs where necessary, optional tips to the driver and local guide, and any other costs not specified as 'included'.
More holiday information
Accommodation is in comfortable hotels or guest houses with all rooms en suite.
Food Breakfast usually consists of porridge, pancakes, omelette and different breads. Fruit juice and tea/coffee are also available. Picnic lunches will be purchased by your guide and will include a variety of local produce plus soft drinks. Evening meals are generally local dishes. The Belarusian cuisine is a variety of meat and poultry, all sorts of home-made sausages and smoked meat. There are usually also fish dishes to choose from - as a rule, it is river fish (tench, sturgeon, pike, bream, eel, trout, perch, carp). Common dairy products included curd cheese (made of cow and goat milk), sour cream, and butter. Milk is a regular ingredient in many Belarusian recipes, including all kinds of soups and porridges. You must try the very popular 'Draniki' potato pancakes, which are a national dish.
Walking is generally light/moderate. There may be some uphill track and road walking, though generally an average level of fitness is required.
Weather The average temperature in May is 13°C. Afternoons can be warm with average high temperatures reaching 18°C, then overnight it cools down to an average low of 8°C. May is usually dry with little rain.
Insects There are biting insects, a good mosquito repellent is recommended.
Group size is restricted to 12 clients maximum.
Flights are by scheduled airline, from London. We may be able to offer flight arrangements from another airport and/or or quote without flights so you can make your own arrangements. If you wish to add an extension either before or after your holiday, please contact us and we will be happy to arrange this for you.
Our thanks to local leaders 'Birdlife Belarus' for providing the following images:
Great Snipe, Bluethroat, Great Grey Owl - Birdlife Belarus
Aquatic Warbler - Ilia Ukolov/Birdlife Belarus
Azure Tit - Pavel Lychkovskiy/Birdlife Belarus
Terek Sandpipers - Astrid Kant/Birdlife Belarus
Pygmy Owl - Gennadij Mindlin/Birdlife Belarus
Your Leaders:
Pete Cosgrove
Pete has been leading for Heatherlea around the world for nearly 20 years, and is a very experienced Leader around the world, including eastern Europe. Personable and friendly, Pete loves being a Heatherlea guide and sharing his knowledge of birds.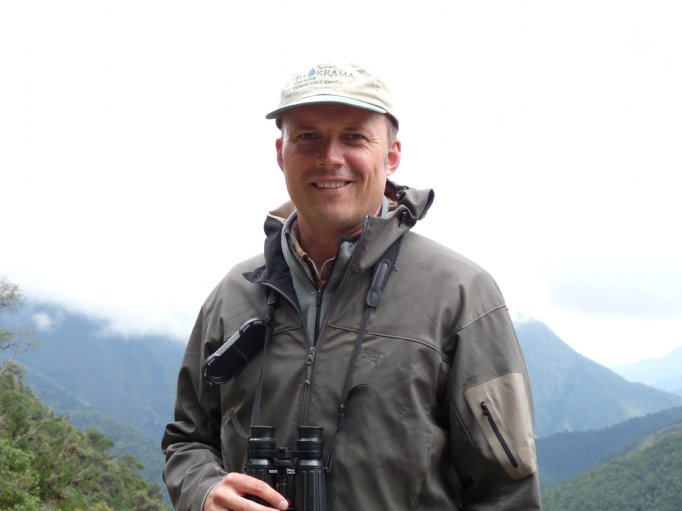 Denis Kitel
Denis is an outstanding Belarussian ornithologist, all-round naturalist and conservationist. He graduated in biology in his native country and currently works as a project manager specialising in birds of prey (including the threatened Greater Spotted Eagle), for BirdLife Belarus. He speaks excellent English and co-led Heatherlea's first tour to his native country.
Why choose Heatherlea for your birding and wildlife holiday in Europe?
Our overseas holidays are planned with care to offer great birding and wildlife, led by capable Leaders who really look after you. Every holiday is run the 'Heatherlea Way', and we hope our Overseas Adventures remind you of the quality and care so many of you enjoy in Scotland. That means rewarding and exciting days in the field, and good quality accommodation and meals, with a real flavour of the country we are visiting. Heatherlea always seek to include the personal touches that make all the difference.
Heatherlea holidays are not 'dawn to dusk' expeditions. Our less-intensive approach is ideal for those who want to relax whilst experiencing the best wildlife watching, and wherever possible we organise early or late activity on an optional basis. We also take sensible breaks when in very hot places and regular comfort breaks on every holiday whenever possible. All itineraries are planned carefully around the best wildlife opportunities, and you won't miss out on memorable wildlife, whilst enjoying relaxed, informal days that are great fun.
The really important part of any wildlife holiday is the experience for you, our valued customer. Heatherlea invest in many things to offer you the best possible service;
We have been organising birding and wildlife holidays for over 30 seasons, and have a highly experienced and capable office team. We also offer a telephone and email service outside normal office hours.
Heatherlea overseas holidays have a maximum of 12 clients per trip, putting the emphasis on personal service, and helping you get the best possible experience.
Our holidays often include things which others might invite you to pay yourself, for instance Departure Taxes and tips to hotels.
All elements of our holidays are sold under our own licence, ATOL 6113. Under 'Flight-Plus' legislation it is a legal requirement of any tour operator to hold an ATOL licence for the supply of any overseas holiday where a flight is involved, if that holiday includes either overseas accommodation and/or car hire. It can be a criminal offence for an operator to book flights as part of a package without an ATOL licence. Heatherlea also hold full Tour Operator Insurance for your added protection.
Heatherlea is your complete wildlife holiday provider. Our 'Back Office' team can organise all your pre-flight and other travel needs. Our specialists will help you book the right services, at the best price. Book holiday extensions through us, and your ATOL protection is extended further. We don't charge extra for this service.
Heatherlea is a limited company, registered in Scotland, and registered to pay VAT (applies to all holidays within the European Union).
Trip Reports