Shetland in Autumn for birders
Rarity hunting at the top of Britain - covering all corners of Shetland from Unst to Sumburgh!
| | |
| --- | --- |
| Prices: | £1645 PP, £250 single supplement. Deposit £200. 2020 prices TBC. |
| Dates: | 21 Sep - 28 Sep 2019, 28 Sep - 5 Oct 2019, 19 Sep - 26 Sep 2020, 26 Sep - 3 Oct 2020 |
| More Info | |
Overview
This exciting autumn holiday to Shetland offers you the chance to see a number of rare and scarce migrants amid spectacular scenery. We stay in two centres, with four nights in the extreme south and three nights at the far north on Unst, Britain's most northerly inhabited island. We visit all the key birding places for autumn migration, and subject to birding considerations and the weather, you may even add Bressay, Whalsay, and perhaps Fetlar and the Out Skerries to your British 'island list'!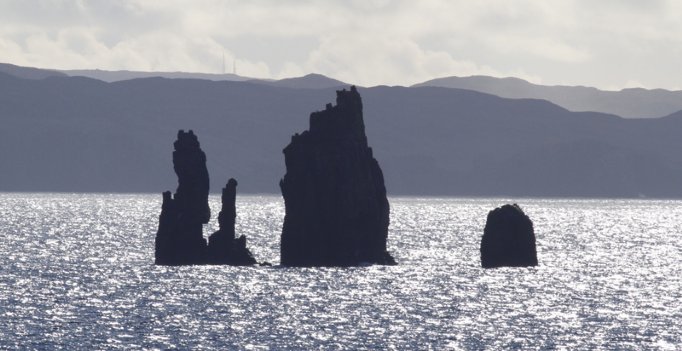 Recently our holidays have produced a massive list of rarities including White's Thrush, Siberian Rubythroat, Myrtle Warbler, Swainson's Thrush, Bluethroat, Buff-bellied Pipit, Pechora Pipit, Pallid Harrier, Buff-breasted Sandpiper, Citrine Wagtail, Red-breasted Flycatcher, Red-flanked Bluetail, Yellow-browed Warbler, Booted Warbler, Barred Warbler, Greenish Warbler, Brown Shrike, Radde's Warbler, Pallas's Grasshopper Warbler, Arctic Warbler, Arctic Redpoll, Common Rosefinch, Little Bunting and Lapland Bunting. A real feast!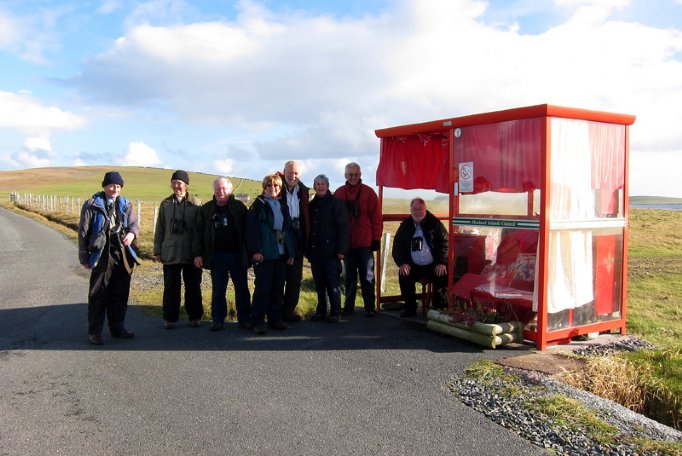 All in all we expect an exciting and varied birding adventure, where as usual in Scotland's extralimital islands, just about anything can turn up. Travel will be by air from Aberdeen, where the group will meet up, or as an alternative you can travel to Aberdeen with Heatherlea free of charge from the Mountview Hotel, saving money on airport parking.
Please note that this is a Birders tour, principally focussed on finding and identifying rare birds of our own, with frequent trips to see rare birds others have found. We will have some time for cultural, historical and retail requests, but birding comes first on this particular holiday. Please note that the seabird cliffs are empty at this time of year and all the flowers are over - we will probably not see a Puffin at all! For those that want a more general tour of Shetland, we thoroughly recommend our Shetland Island Explorer and also our Shetland in Spring for Birders holidays.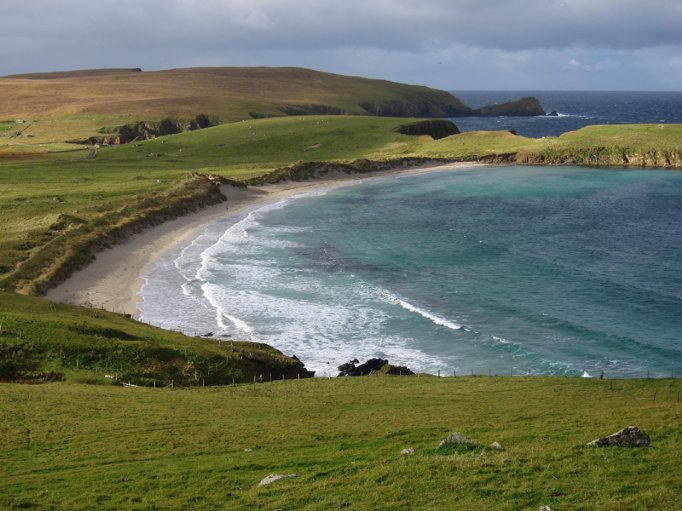 Flights to/from Shetland are not included in the holiday price. We can arrange these for you at cost price.
*Please note that the single supplement price for this departure in 2019 can be reduced significantly if singles are willing to share a bathroom with one other person for a limited part of the tour. ​​​​​​​
Itinerary
Meet us in Shetland, join us at Aberdeen Airport or travel free by minibus from our hotel in Nethy Bridge to Aberdeen airport.
What turns up is different each year and totally depends upon the weather and a lot of luck, so there are no guarantees, but we'll find our own birds and twitch good ones (if practicable and entirely at the guides discretion) as we travel around the islands. If the wind is in the east, then large falls of finches (e.g. Brambling), thrushes and crests (with Yellow-browed Warblers) are likely, along with odd species such as Woodcock, Water Rail and Long-eared Owl.
General birding will include some seawatching (Gannets, divers, skuas, Manx and Sooty Shearwaters are distinct possiblities). On the mainland, species such as Starling, Twite, Greylag and Pink-footed Geese and Raven are common. The freshwater lochs should hold reasonable numbers of common ducks, with rarities such as American Wigeon and Green-winged Teal a possibility. Good numbers of waders will be locally present, and we will scour flocks of Golden Plover, Lapwing, Ringed Plover, Sanderling, Redshank and Curlew for the odd rarity.
Access to most places on Shetland is largely unrestricted, and birding is made easier by the almost complete lack of trees. Rare birds can turn up virtually anywhere, but the best areas might be in the central and south mainland where numerous small gardens and crops provide the only significant vegetative cover on the islands. With travel easy on good roads, the Shetlands can be very productive in autumn.The northerly and most rugged part of the main island holds plantations which are good places to visit for migrant passerines.
Our nights on Unst should be productive. Unst has a tundra-like landscape, with slopes covered in thin turf and stony outcrops and screes. The north and west are the most vegetated areas and likely to be best for migrants, though lochs in the south and bays in the north of the island are well worth our attention. No visit to Unst would be complete without a short visit to the legendary Unst Bus Shelter, where birders leave items matching the décor.
This holiday can be combined with:
MAINLAND SCOTLAND
The Outer Limits Adventure, Highlands and Skye in Autumn.SCOTTISH ISLAND ADVENTURES
North Ronaldsay & Orkney in Autumn for Birders, Fair Isle in Autumn for Birders.
Trip Information
Expect a wide variation in weather conditions, which can be wild and unpredictable, with temperatures perhaps averaging around 13 degrees Celsius. Sunshine, rain and strong winds are all possible, and you will probably experience a bit of everything. Wind can be fairly constant on many days. Biting insects are not expected. Please bring fully waterproof walking boots or wellies, fully waterproof clothing, gloves, hat and plenty of warm clothes and a small rucksack. The holiday will be run at a mostly relaxed pace, though if a rare bird is found nearby or if we need to catch a ferry we may need to pack up at short notice! There will be several short to moderate (1 to 3 mile) walks most days. Chosen walks will be on mostly good ground, but please note that rare birds are often found in inconvenient locations that may involve climbing stiles and gates, or walking over wet or rocky ground in order to see them. All excursions are of course optional!
Please note that this is a group holiday with fixed accommodation points, large road distances (by road, top to bottom is 90 miles!) and limited ferries so there will be occasions where we will not go for a rare bird that has been found, regardless of the level of rarity. At the same time, if we attempt a twitch, it may require a ferry crossing and several hours in the minibus (with no guarantee of seeing the bird of course!). These are frequently short-notice changes of itinerary based on the information at hand. The guides have extremely difficult decisions to make at times and their decision is final in all of these circumstances.
What's included in your 'Shetland for Birders' holiday price
• Seven nights comfortable en-suite hotel/guest house accommodation on Shetland. We choose from our personally inspected shortlist, where birders are welcome and the hospitality is special. Guests are never expected to share. All rooms are en-suite. Full details with your joining pack.
• Full Scottish breakfast and dinner from Saturday evening till Saturday morning, packed lunch daily.
• All transfers by comfortable minibus. All ferries and other boat trips. Drivers can leave vehicles safely parked at The Mountview Hotel. We offer a courtesy drop off to transport links in Aviemore on the morning of departure.
• Guidance from a professional Group Leader.
What's not included in your 'Shetland for Birders' holiday price
• Flights to and from Shetland
• Extra night in Nethybridge area at beginning and end of holiday. This can be arranged for you if requested at time of holiday booking.
• Transfers from rail links in Aviemore.
• Insurance, drinks and other items of a personal nature.
WHY CHOOSE HEATHERLEA FOR YOUR SCOTTISH ISLAND ADVENTURE?
Heatherlea is THE company for top quality birding holidays in Scotland, chosen by more and more birders each year. Relax and enjoy first-rate birding with Scotland's best guiding team, as we do all the planning! Our fully inclusive guided holidays concentrate on the real experience, and we take time to ensure that each of our guests enjoys everything we do. Above all, we make it our business to show key wildlife to you.
These popular holidays are carefully designed to explore the beautiful and wildlife-rich Scottish islands and far west coast. Many itineraries are unique, designed to give you the best of island wildlife at the best time of year. All are run at a leisurely pace, though we might move a little faster when rare migrants and vagrants are in our sights!
We have been organising birding and wildlife holidays for over 25 seasons, and have a highly experienced and capable team. We also offer a telephone and email service outside normal office hours.
This holiday has a maximum ratio of 7 clients per guide, putting the emphasis on personal service, and helping you get the best possible experience.
Heatherlea are Mainland Scotland's FIRST '5-Star Wildlife Experience!' This is the highest available grading, classified as 'exceptional' by visitScotland.
Single guests are never expected or invited to share.
Our holidays often include things which others might invite you to pay yourself, for instance packed lunch and tips to hotels.
Heatherlea hold full Tour Operator Insurance for your added protection.
Heatherlea is a limited company, registered in Scotland. We are also registered to pay VAT, which is included in your holiday price as quoted on this page.
Once your holiday is confirmed in writing by us, we promise not to surcharge the price for any reason.
Enjoy an excellent birding and wildlife holiday with Heatherlea.
Mainland Scotland's FIRST '5-Star Wildlife Experience!'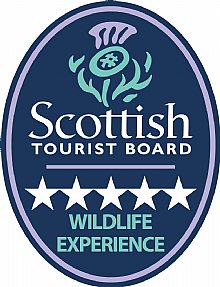 'Exceptional'
Visit Scotland
Please note: all itineraries are given as a guide only. Actual holiday content may vary according to the judgement of your guide, and elements beyond our control (eg weather).