Mark Warren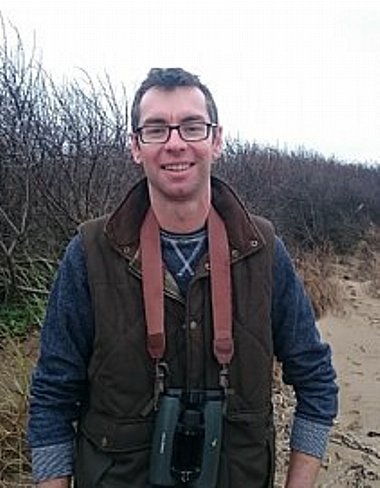 Mark is one of our senior guides and is a dedicated, very experienced birder and tour Leader, with extensive wildlife knowledge and boundless enthusiasm. Busy guiding around the world, many Heatherlea clients love his tours!
A follower of wildlife from an early age, Mark's conservation roles included working for the RSPB in Cornwall, for two years at Fair Isle Bird Observatory, and for five years at North Ronaldsay Bird Observatory, serving him particularly well for his present role!
Always keen to take on an identification challenge, Mark's widespread knowledge and background led to his appointment to the Scottish Bird Records Committee in 2017. He holds an impressive track record of British rarity finding, both privately and while leading for Heatherlea, including a Walrus on Orkney, though the UK's first spring Black-faced Bunting (seventh overall), exclusively seen by our 'Shetland in Spring' 2018 tour, will take some beating!
Mark is a fully qualified bird ringer, holding a BTO licence for almost two decades contributing to research projects in both Kenya and Cyprus in the past. Well-travelled overseas but with fondness for Scandinavia, several extraordinary encounters with Northern Hawk Owl will often see Mark refer to this hunter as "the best bird ever"!
Living locally in Strathspey, Mark and his wife Fleur (who is Operations Manager for Heatherlea) are parents to young Sullivan & Iris. Sullivan's bird-list already features Capercaillie, White-tailed Eagle and Honey Buzzard, though he has more fondness for the Loch Garten Red Squirrels!
Follow this Guide