India - GOA, from the Konkan coast to the Western Ghats
A relaxed and enjoyable birding tour in three centres.
Dates

13 Nov - 28 Nov 2020
12 Nov - 27 Nov 2021

Destination
Duration
16 Days
Focus
Guides
Max Group Size
12
Price

£3495 pp

£425 single supplement.

Deposit £800. 2021 Price TBC.

pre-flight airport hotel and lounge are inc.
Free Bird Guide

FREE copy of Birds of Southern India with every room booked on this holiday.
Goa is extremely rich in birdlife, and our days promise outstanding birdlife, as Goa boasts a huge variety of birds despite its small size. Key habitats are concentrated, and our itinerary features many small, easily worked areas. We visit all the best sites and stay at just three centres, so that relatively little travel is involved.
There are approx 28 endemics within the Western Ghats, with many regional specialities and near-endemics also. We seek Malabar Whistling Thrush, Malabar Barbet, White-bellied Blue Flycatcher, Malabar Trogon, Sri Lanka Frogmouth, Blue-capped Rock Thrush, Velvet-fronted Nuthatch, Heart-spotted Woodpecker, Crimson-fronted Barbet, Black-rumped Flameback, Verditer Flycatcher, Asian Fairy Bluebird and Golden-fronted Leafbird to name but a few. Key Asian migrants including Citrine Wagtail, Greenish and Paddyfield Warbler, Bluethroat (red-spotted race) and several species of pipit may be seen along with up to eight species of Kingfisher. Bee-eaters are stunning birds and if lucky we will encounter Blue-tailed, Chestnut-headed, Little Green and others. In wetlands and on the coasts, we look for Terek and Marsh Sandpiper, Pacific Golden Plover, Lesser and Greater Sandplover with beautiful Painted Snipe perhaps also featuring on our lists, which are likely to exceed 200 species on this enjoyable holiday.
This is the ideal choice for the first-time birding visitor to India. The state's infrastructure is well developed, making it easy to get around, and we expect our stay to be comfortable and enjoyable. Weather conditions are usually warm, dry and sunny at this time of year, and our itinerary will be very flexible. We find time to enjoy some memorable cultural experiences without detracting from the birding. We visit the 12th century Mahadev Temple at Tambdi Surla - the oldest Hindu temple in Goa, and take a walk around Old Goa, the former capital and a UNESCO World Heritage site where historically significant buildings include the magnificent Sé Cathedral and Basilica of Bom Jesus.
Your Leader, popular Heatherlea Guide Toby Green, has birded Goa extensively, and this is one of his favourite birding destinations in the world. He is very much looking forward to showing you the birdlife and culture of this superb place!
Day 1: Fri 13 November
Relax in the complimentary airport lounge, then depart London on an overnight flight.
Days 2 - 4: Sat 14 November – Mon 16 November – Arrival and Cotigao Wildlife Sanctuary
On arrival in Goa we drive south (1.5 hrs) to Palolem, a coastal region in the south for prime birding in the Cotigao and Netravali Wildlife Sanctuaries. If time permits in the afternoon, we will start to explore the mixed deciduous forest of Cotigao, a drier habitat than other forested areas in the state. Offering a great start, it is home to some of the more sought-after forest specialities, including Forest Wagtail, Emerald Dove, Yellow-footed Green-pigeon, Green Imperial Pigeon and White-bellied Woodpecker. Cotigao also hosts a small butterfly park stocked with native host plants supporting Lime, Clipper and Spot Swordtail and the endemic Tamil Lacewing. A good selection of mammals, including Chital, Sambar and Gaur (Indian Bison) may be seen here and this is one of the better locations for Leopard, though this predator is notoriously secretive.
We plan to spend at least one morning at Netravali Wildlife Sanctuary, an area of pristine deciduous forest in the hills. These forests support a diversity of species including Malabar Trogon, Indian Blue Robin, Sri Lanka Frogmouth, Indian Scimitar-babbler and we have the chance of finding Indian Rufous Babbler - a Western Ghats endemic more usually found further south. The village of Verlem provides a glimpse of untouched rural Goa with a host of bulbuls, minivets and sunbirds in gardens and fields, and is a good vantage point for hirundines and raptors. After each day in the field, we retire to our comfortable hotel at Tubki Resort close to Cotigoa.
Days 5 - 8: Tue 17 November – Fri 20 November - Bhagwan Mahaveer Wildlife Sanctuary
Depart Cotigao, after which a morning spent birding at Curtorim, Maina Lakes and the surrounding flooded fields will give us a good selection of birds. During this dry season, key species frequenting Goa's limited wetlands may include Grey-headed Swamphen, Bronze-winged and Pheasant-tailed Jacana, White-breasted Waterhen, Garganey, Northern Pintail, Lesser Whistling-Duck, Cotton Teal, Indian Spot-billed Duck, Comb Duck, Little Cormorant and Oriental Darter. Continuing inland (driving for 2hrs) we will spend four days birding in the forests at the foot of the Western Ghats, a range of low mountains widely considered to be one of the most ecologically rich regions in the world. The 240 sq km Bhagwan Mahaveer Wildlife Sanctuary, encompassing the Mollem National Park, is the largest of Goa's protected areas and is home to over half of the Western Ghat endemics. Targets include Malabar Trogon, Indian Pitta, White-bellied Woodpecker, Malabar Grey, Malabar Pied and Great Pied Hornbill, Malabar Whistling-thrush, Indian Blackbird, Orange-headed Thrush, Malabar Barbet, Malabar Wood-shrike, Brown-breasted and White-bellied Blue Flycatcher, Small Sunbird, Malabar Parakeet, Nilgiri Woodpigeon, Indian White-rumped Spinetail and Brown-throated Needletail and Black-backed Dwarf and Blue-eared Kingfisher. A mouth-watering list!
We often walk in gently undulating terrain in a variety of forested habitats, but at lower levels on the edge of the treeline, cultivated fields offer a different dimension and new species. Mixed feeding flocks of birds might contain such delights as Orange Minivet, Asian Fairy Bluebird, Asian Paradise and Tickell's Blue Flycatcher, Greater Racket-tailed Drongo, Heart-spotted Woodpecker, Gold-fronted Leafbird, Black-naped Oriole, Flame-throated, Yellow-browed and 'Square-tailed' Black Bulbuls, Western Crowned Warbler, Velvet-fronted Nuthatch, Little Spiderhunter and Dark-fronted Babbler. Locally grown bamboo and rice crops attract feeding Yellow-throated Sparrow, Red-headed, Black-headed and Grey-necked Bunting, Black-throated and White-rumped Munia and Common Rosefinch. Birding in the Bhagwan region is just superb and the area hosts key nocturnal species too. We will plan evening walks to try and see Sri Lanka Frogmouth, Oriental and Collared Scops-owl, Brown Hawk-owl, Jungle Owlet and four species of nightjar - Savanna, Indian Little, Indian Jungle and Jerdon's.
Over 150 species of butterfly have also been recorded in the area including Southern Birdwing (the largest) and Grass Jewel (the smallest). We may also see Tamil Yeoman, Malabar Raven and Malabar Tree Nymph – all endemic to the Western Ghats. Mammal densities are modest throughout Goa, but there is the prospect here of endemic Malabar Giant Squirrel plus Southern Plains Grey Langur and Bonnet Macaque. We stay for four nights at Natures Nest.

Day 9: Sat 21 November - Bondla Wildlife Sanctuary
We visit a new area today, driving (30 mins) to Bondla Wildlife Sanctuary, Goa's smallest reserve at the foot of the Ghats. A good area for raptors, species rising on mid-morning thermals may include Crested and Legge's Hawk-eagle, Rufous-bellied and Black Eagle, Oriental Honey-buzzard and Besra. In mixed areas of scrub and forested plantations bird densities are high and some time will also be spent searching for Grey Junglefowl, Red Spurfowl, White-rumped Shama, Forest Wagtail, Indian Blue Robin, White-naped and Rufous Woodpecker, Spangled Drongo, Grey-headed and White-browed Bulbul, Blue-bearded Bee-eater, Blue-capped Rock-thrush and Emerald Dove.
After a morning filled with birds we leave Bondla, pausing for lunch at an organic spice plantation. Here we enjoy some traditional Goan village fare, sampling refreshing lemongrass tea, local cashew nuts and perhaps Caju Feni - a potent alcoholic drink distilled from the cashew fruit. There may be the opportunity to take a guided tour of the spice plant and butterfly garden, with chances to buy spices, cashew nuts, essential oils and local crafts. Later we drive (1.5 hrs) to Arpora in north Goa, checking into the Marinha Dourada Hotel, our base for seven nights.
Days 10 - 15: Sun 22 November – Sat 27 November - North Goan Coast
From our base, we take daily excursions enjoying great birding over a broad range of habitats in North Goa's coastal belt. There are many productive sites within easy reach of our hotel, and we will often divide the day into two parts, birdwatching leisurely in the early mornings and late afternoons, returning to our hotel for the heat of the day for a leisurely lunch break, and perhaps a siesta. Habitat variation, from dry grass, scrub and rocky plateaus to patches of mature woodland, together with tropical sandy beaches, rivers, mangrove-lined estuaries, tidal creeks, marshes, paddyfields, saltpans and lakes, endows this region of Goa with a diversity of birds that belies its small area.
On the coast, high tide hotspots for gulls, terns and shorebirds may contain several species new to us. Roosting Pallas's, Brown-headed, Heuglin's and Slender-billed Gull are possible, while Great and Lesser Crested, Gull-billed and Caspian Tern, Greater and Lesser Sandplover, Kentish Plover and elegant Small Pratincole may be seen too. On one morning we will explore the mangrove-lined Zuari River and Cumbarjua Canal by boat. An exciting part of our week, we aim for close views of kingfishers, including Stork-billed, Black-capped, Lesser Pied, White-throated and Common, with the key target being rare Collared Kingfisher. We might also expect to see Osprey and Lesser Adjutant, with Slaty-breasted Rail and Mugger Crocodile often seen in the mangroves. More accessible areas of marsh, mangrove and flooded fields can be explored from dry land for waders including Wood, Green and Terek Sandpiper, Little and Temminck's Stint, Ruddy-breasted and Baillon's Crake, Painted and Woolly-necked Stork, Asian Openbill, Purple Heron, Intermediate Egret and Glossy Ibis.
Other key species we seek in patches of dry and cultivated fields, scrub and woodland, include Blyth's, Paddyfield, Tawny, Olive-backed and Richard's Pipit, Citrine, Yellow and White-browed Wagtail, Malabar and Rufous-tailed Lark, Indian Black Robin, Scaly-breasted and White-rumped Munia, Long-tailed, Bay-backed and Brown Shrike, Little Green and Blue-tailed Bee-eater, Eurasian Golden Oriole, Grey-headed and Brahminy Starling, Common Tailorbird, Black-lored Tit, Purple, Purple-rumped, Vigor's and Loten's Sunbird, Red-rumped and Wire-tailed Swallow. Possible raptors including Indian Spotted and Booted Eagle, Crested Serpent-eagle, Black and Brahminy Kite, Pallid Harrier, Crested Goshawk, Shikra, and White-bellied Sea-eagle. A flexible itinerary will be key to our success on this holiday, and on our last few days we will have the chance to try and fill any gaps in our lists, perhaps returning to places visited earlier in the week such as Bondla Wildlife Sanctuary.
Day 16: Sun 28 November - Departure
We enjoy our final breakfast, before returning to Dabolim Airport for our return flight to London.
Note: This is a flexible itinerary which may be adjusted to allow for changes in arrival and departure times, weather conditions and other related factors.
Please note: all itineraries are given as a guide only. Actual holiday content may vary according to the judgement of your guide, and elements beyond our control (eg weather).
What's included in your holiday price:
return scheduled flight from London Gatwick – Goa, airport taxes, baggage and hand luggage up to airline included limit.
airport transfers, ground transportation, accommodation and meals as specified.
the services of Heatherlea leaders.
The Heatherlea Pre-Flight Service offers everything you need at the airport, including hotels, car parking, airport lounges, regional flights, and upgrades. Let Heatherlea take the strain! Pre-flight airport hotel and lounge included free of charge subject to terms and conditions. Read more...
Free Field Guide! Helm guide to the 'Birds of Southern India' by Richard Grimmet and Tim Inskipp is included in your holiday price. One copy per room booked.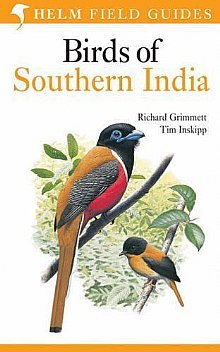 What's not included in your holiday price:
travel to and from departure airport before and after holiday, baggage above airline included limit
incidental tips, expenses of a personal nature including drinks and personal insurance.
More holiday information:
Accommodation: We stay at comfortable hotels (air-conditioned) in Palolem and Arpora, with four nights at a simple but comfortable (non air-conditioned) birding lodge. All meals are included (three per day). Vegetarians can be catered for easily in India, with tasty curries featuring heavily. There is usually plenty of fish on the menu.
Walking: Generally easy/moderate. There will be some walks along roads and tracks over generally flat terrain, and an average level of fitness is required. We take advantage of the cooler mornings and late afternoons to see birds at their most active, usually returning to our hotel for a midday break and in the early evening.
Weather: Goa is hot. Mid-day temperatures in November are usually around 30C, considerably cooler overnight when they drop to around 20C. Rain in this season is rare; but when it does fall is usually as a brief convectional thunderstorm. Forests can be humid with Arabian Sea temperatures more similar to those of the Mediterranean in summer.
Insects: There are biting insects including mosquitoes. Before travelling consult your doctor about suitable anti-malarial medication, and on arrival take adequate precautions against mosquito bites.
Visa: United Kingdom citizens will need a passport valid for at least six months from date of departure and a tourist visa to enter India. Most visitors are able to apply for an e-Tourist Visa online. You need to complete the visa form online, print out and either post to VFS Global, or go to one of their offices. You either pay online or at the office using a debit or credit card. Cheques are not accepted. For further details please visit their website.
Flights: Flights from London airport.
Photos: Excellent photographic opportunities for birds and butterflies.
Your Leader:
Toby Green is a very experienced and popular Heatherlea Guide, who has birded Goa extensively This is one of his favourite birding destinations in the world, and he is very much looking forward to showing you the birdlife!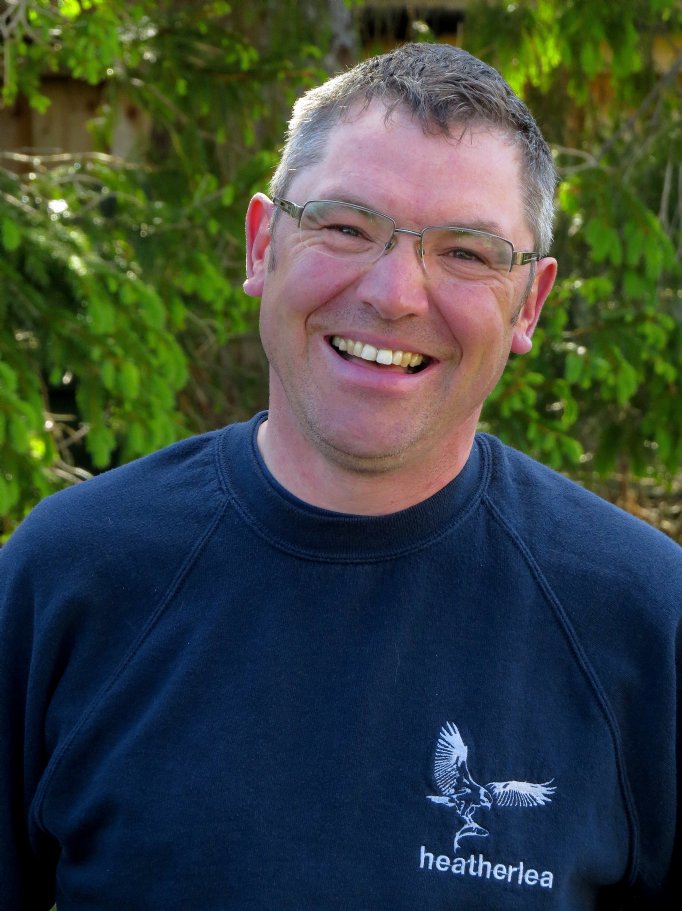 Toby Green
Why choose Heatherlea for your birding and wildlife holiday?
Our overseas holidays are planned with care to offer great birding and wildlife, led by capable Leaders who really look after you. Every holiday is run the 'Heatherlea Way', and we hope our Overseas Adventures remind you of the quality and care so many of you enjoy in Scotland. That means rewarding and exciting days in the field, and good quality accommodation and meals, with a real flavour of the country we are visiting. Heatherlea always seek to include the personal touches that make all the difference.
Heatherlea holidays are not 'dawn to dusk' expeditions. Our less-intensive approach is ideal for those who want to relax whilst experiencing the best wildlife watching, and wherever possible we organise early or late activity on an optional basis. We also take sensible breaks when in very hot places and regular comfort breaks on every holiday whenever possible. All itineraries are planned carefully around the best wildlife opportunities, and you won't miss out on memorable wildlife, whilst enjoying relaxed, informal days that are great fun.
The really important part of any wildlife holiday is the experience for you, our valued customer. Heatherlea invest in many things to offer you the best possible service;
We have been organising birding and wildlife holidays for over 30 seasons, and have a highly experienced and capable office team. We also offer a telephone and email service outside normal office hours.
Heatherlea overseas holidays have a maximum of 12 clients per trip, putting the emphasis on personal service, and helping you get the best possible experience.
Our holidays often include things which others might invite you to pay yourself, for instance Departure Taxes and tips to hotels.
All elements of our holidays are sold under our own licence, ATOL 6113. Under 'Flight-Plus' legislation it is a legal requirement of any tour operator to hold an ATOL licence for the supply of any overseas holiday where a flight is involved, if that holiday includes either overseas accommodation and/or car hire. It can be a criminal offence for an operator to book flights as part of a package without an ATOL licence. Heatherlea also hold full Tour Operator Insurance for your added protection.
Heatherlea is your complete wildlife holiday provider. Our 'Back Office' team can organise all your pre-flight and other travel needs. Our specialists will help you book the right services, at the best price. Book holiday extensions through us, and your ATOL protection is extended further. We don't charge extra for this service.
Heatherlea is a limited company, registered in Scotland, and registered to pay VAT (applies to all holidays within the European Union).
Trip Reports
Free Bird Guide

FREE copy of Birds of Southern India with every room booked on this holiday.