Nepal
A wealth of birds and mammals in early spring.
| | |
| --- | --- |
| Prices: | £3695 PP, £395 single supplement. Deposit £800. 2020 prices TBC. |
| Dates: | 15 Mar - 29 Mar 2019, 17 Mar - 27 Mar 2020 |
| Guides | Toby Green |
| More Info | |
Overview
Nepal is a fantastic country for the wildlife enthusiast, boasting 885 bird species and 210 mammals. Although the country is often associated with the high peaks of the Himalayas, elevations vary from the highest point on earth to near sea level in the Terai region, and much of the best wildlife is at lower altitudes. This carefully planned itinerary is ideal for the visitor who wants a relaxing experience of Nepal's birds, mammals, landscape and lifestyle. We travel at the end of the Nepalese winter and beginning of spring, a good time for both wildlife and weather considerations, with temperatures beginning to rise after the colder winter months. Lowland areas can be warm.
We focus on the best lowland habitats, rich in both mammals and birds. Our key destinations are the country's two finest reserves, Chitwan National Park and Koshi Tappu Wildlife Reserve, and we have plenty of time to thoroughly explore both places at a gentle pace. We also spend two very rewarding days birding in the Kathmandu Valley, as we drive to the 2,740-metre summit of Phulchowki, where our list will grow quickly as we find many new species. Above all we take our time, and thorough organisation and planning by our excellent local team ensures a relaxing and enjoyable holiday, filled with wildlife. You have friends in high places when you visit Nepal with Heatherlea! We spend twelve nights in the country, including four nights in high quality accommodation in Kathmandu, and four nights in each of two excellent camps at Chitwan and Koshi Tappu.
When in Nepal, travel is an important consideration. Roads can be tiring, and flights can easily be disrupted by poor weather. We travel by road in a medium-sized bus, and by a variety of methods inside the reserves including 4WD jeeps, boats and sometimes elephants! An important feature is our internal flight after visiting Koshi Tappu. This saves a full day of 'road-time' at the end of the holiday, and we are certain you will appreciate this option to the alternative of a long drive back to Kathmandu! You may also enjoy spectacular scenic views from the aircraft during this transfer, and on a clear day enjoy panoramic views of the Himalayan Range. Conditions can change dramatically in Nepal, and our inclusion of birding days close to Kathmandu at both ends of the tour gives added insurance against adverse conditions affecting flights.
We finish with a thrilling Mount Everest panoramic flight, plus a fascinating visit to some of Kathmandu's famous monumental sites, and a final night celebration dinner. This final part of the tour is often regarded as a highlight by participants!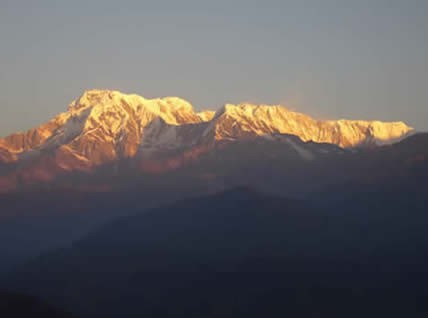 Kevin says 'I've joined this holiday twice, and both times found it hugely enjoyable. You can reasonably expect around 300 birds, excellent mammal watching, and above all a memorable all-round experience. We hardly saw another tourist, and enjoyed great safaris by jeep, rewarding boat trips and elephant rides to find rhinos. Our local guides were superb, people were extremely friendly, and the food was very good. The variety of habitats, and the sheer range of birdlife, helped to make this an unforgettable holiday. Nepal has so much to offer the wildlife enthusiast, and our itinerary is ideal for the first-time visitor who wants to enjoy memorable wildlife.'

BIRDS
This holiday is focused heavily on birding, and we have chances of seeing wintering wetland birds, passerines from Siberia and high Himalayan breeders migrating to lowlands for the winter, plus the extra interest provided by early summer migrants. We expect around 300 species, including woodpeckers, minivets, warblers, flycatchers, laughing-thrushes, yuhinas, fulvettas, sunbirds, flowerpeckers, and many more. Elsewhere we may well see sought-after and delightful Eurasian species including Red-flanked Bluetail, Siberian Rubythroat and Wallcreeper. Other fantastic birds include Cutia, Swamp Francolin, Tickell's Red-breasted Blue Flycatcher and many more - a big list of special birds!

MAMMALS
Chitwan National Park holds a wealth of both birds and mammals, and we cover the various habitat types by jeep, rubber boat and on foot to maximise our chances. Greater One-horned (Indian) Rhinoceros, Wild Boar, Sambar, Muntjac, Spotted and Hog Deer, Indian Grey Mongoose, Rhesus and Common Langur Monkey are among the commoner mammals, and Sloth Bear and Gaur may also be seen, as may Gharial, Mugger Crocodile, Ganges River Dolphin and if we are lucky, Bengal Tiger.
Itinerary
Enjoy your complimentary pre-flight overnight hotel before your holiday begins. Full details from our office!
DAY 1: Fri 15 March Heathrow to Kathmandu
Relax in our complimentary VIP airport lounge before boarding an evening flight from London Heathrow to Kathmandu.
DAY 2: Sat 16 March Kathmandu
On arrival in the afternoon we begin birding at the Godavari Botanical Garden if we have time. We should enjoy an introduction to some of the commoner species, and maybe some specialities too! Later we transfer to our excellent hotel, and relax with a welcome dinner. Overnight Kathmandu for two nights at the comfortable and highly recommended www.shambalahotel.com
DAY 3: Sun 17 March Phulchowki
The next morning we begin birding as we drive to the 2,740-metre summit of Phulchowki, the highest peak in the Kathmandu Valley, where we will have magnificent views of the Himalayan range on a clear day. We hope to see a large number of species, including Red-flanked Bluetail, Fire-tailed Sunbird, White-collared and Grey-winged Blackbird, Long-tailed Minivet, White-tailed Nuthatch and Orange-bellied Leafbird, Cutia, Kalij Pheasant, Red-billed Leiothrix, Black-faced Leaf Warbler and rosefinches just to name a few of the 250+ birds recorded from this hill alone! We take a packed lunch and spend the day here, driving to the highest point we can reach, then walking downhill enjoying the birds, forest and the panorama of nearby hills and distant snow-capped mountains. Although this day is mountain based, walking is slow and leisurely.

DAYS 4 to 8: Mon 18 March - Fri 22 March Chitwan National Park
We drive south for a four night stay at Chitwan National Park. En-route we will be actively birding, and we will see many new birds, and may top 100 species today. Chitwan is a World Heritage Site which occupies 932 square kilometres of dry deciduous forest, tropical evergreen forest and riverine grasslands. We stay in very comfortable accommodation, and enjoy immediate proximity to the Park itself. We may even see Greater One-horned Rhino crossing the grassland from our vantage point as we arrive! A larger number of birds (over 530) have been recorded here than in any other part of Nepal, and we can expect to see around a third of these. Long-tailed Nightjar, Indian Peafowl, Great Barbet, Red-billed Blue Magpie and Tickell's Red-breasted Blue Flycatcher are just a few. The park holds a similar wealth of mammals, and we should find Wild Boar, Sambar, Muntjac, Spotted and Hog Deer, and Rhesus and Common Langur Monkeys. Tiger are certainly present, and we hope to encounter this great cat, whose pug marks are seen in many locations in the Park. Leopards, Sloth Bears and Gaur are occasionally seen, as are Gharial and Mugger Crocodile. We will explore on foot, on elephant back, in dugout canoes and by jeep. Great fun and very enjoyable safari days! Four nights at Jungle Villa Resort. www.junglevillaresort.com

One-horned rhinos by Graham & Karen Searle
DAYS 8 to 12: Fri 22 March - Tues 26 March Koshi Tappu Wildlife Reserve
Koshi Tappu Wildlife Reserve is part of a vast expanse of open water, marshes, lagoons, sandbanks, mudflats and dry woodlands that lie to the north of a huge barrage. Situated just northeast of the Sapt Koshi and Trijuga Khola confluence, this enormous floodplain is one of Asia's finest wetlands and a fabulous birdwatching area. Almost all of Nepal's long list of wildfowl, waders, storks, ibises, herons, egrets, terns and gulls occur here, plus a great variety of land birds that include such specialities as Swamp Francolin, Red-necked Falcon and Striated Grassbird, Imperial Eagle, Pied Harrier, Vultures etc. This reserve is also the last refuge of wild Water Buffalo in Nepal, and home to rare Gangetic River Dolphin amongst other mammals. We explore the reserve and adjoining areas on foot, jeep and in inflatable rubber boats. There is some excellent birding available here, returning at night to the comfortable camp owned by our hosts. Birding within the camp grounds is very good, with a variety of waterbirds and passerines to keep any birder absorbed. With facilities now upgraded to include en-suite showers to all rooms, we are sure you will enjoy the charming and secluded Koshi Camp. www.koshicamp.co.uk


Wildlife watching at a gentle pace as we drift along!
DAYS 12 & 13: Tues 26 March - Wed 27 March Kathmandu and Phulchowki
We return to Kathmandu, flying from the eastern town of Biratnagar back to the capital for our last two nights in Nepal. If we are lucky during this flight, we may have a good view of Everest, Kanchenjunga,and several other peaks all above 8000 metres. The following day we make our second visit to Phulchowki, where the constant throughput of birds at this time of year means we will enjoy different birding from our earlier visit, boosting our lists during a relaxing birding day. We stay again at the excellent Shambala Hotel for two more nights www.shambalahotel.com
DAYS 14 - 15: Thurs 28 - Fri 29 March Kathmandu and Mount Everest
On Thursday morning we enjoy an exhilarating panoramic flight towards the summit of Mount Everest. This really is one of those 'bucket-list' experiences which will live in your memory forever. In the afternoon another memorable experience, as we take a guided tour of some of the special sites of Kathmandu. We also allow time for shopping in the good-value bazaar of nearby Thamel district, or just a final chance to relax before our journey home.
Our afternoon sightseeing excursion will probably take us to two key sites, and top targets (subject to opening restrictions, traffic considerations etc) will be;

Boudanath Patan - Durbar Square
Boudanath is an important Buddhist temple listed in the UNESCO World Heritage Monument List. This is the biggest stupa in Nepal, built around the 5th century. Like other Buddhist stupas, Boudanath has a hemispherical dome, and it is believed that the relics of the great Buddha Kasyapa are buried inside, because of which it is greatly worshipped. There are numerous monasteries within the perimeter of the stupa, wherein Buddhists, Tibetans and foreign students live, to be close to this symbol of their spiritual master. The area is known as 'Mini-Tibet'.
Patan lies south of Kathmandu. It is justly proud of its temples and artisans, whose handiwork provides the focus of the stunning Durbar Square - the largest display of Newari architecture in Nepal. It includes the Royal Palace, which contains a richly decorated bathtub, and the two-tiered brick Jagannarayan Temple. A few minutes' walk north of the square is the Golden Temple, a Buddhist monastery guarded by sacred tortoises that potter around the courtyard; and the Kumbeshawar, reputedly the oldest (1392) temple in Patan. South of the square is an area of charming streets lined with metalsmiths and brassware shops.
We finish with a special celebration dinner featuring traditional Nepalese dishes.
Please note: all itineraries are given as a guide only. Actual holiday content may vary according to the judgement of your guide, and elements beyond our control (eg weather).
Trip Information
Accommodation is in comfortable hotels and lodges with en-suite bathroom including hot shower, at both Chitwan and Koshi Camp. Please note that standards of electricity provision, wifi and sometimes hot water can be variable, and not to the standards found in the UK.
Food Hotels and lodges serve variety of food ranging from authentic Nepali to continental and Chinese. You can find a variety of beverages, both local and imported. Coffee and tea is provided at breakfast. We will keep bottled water with us in the field, but recommend you also obtain a personal supply. Most hotels provide a flask of purified drinking water in each room: when in doubt, stick with bottled drinks, and avoid ice. Tap water is not safe to drink anywhere in Nepal. Vegetarian and other diets are welcome.
Walking is generally light/moderate. The holiday is not strenuous. Please bring all personal medications with you, as it may not be possible to obtain everything you need locally.
Weather In early spring skies are clear and days are warm, but evenings can be cold. Temperatures tend to be quite cool in the mornings and evenings, but hot at midday. We may experience rain on some days.
Insects Malaria precautions are usually advised. Before travelling consult your doctor about suitable anti-malarial medication, and on arrival take adequate precautions against mosquito bites.
Group size is restricted to 12 clients, though please note we reserve the right to extend this to 13 clients where the last place is taken by a couple.
Flights are by scheduled airline, from London Heathrow. Transfers are necessary, and we prefer to make these in Muscat and Oman rather than Delhi. We may be able to offer flight arrangements from another airport and/or or quote without flights so you can make your own arrangements. If you wish to add an extension either before or after your holiday, please contact us and we will be happy to help you.
Visa All travelers to Nepal must hold a valid passport. Your passport must be valid for at least six months beyond your expected date of departure from Nepal. An entry visa is also required. This can be obtained either in advance from your local embassy or upon arrival in Nepal, though we strongly recommend you obtain a visa prior to travel.
Your Leaders:
Toby Green: A popular leader around the world, Toby looks forward to yet another brilliant wildlife experience in your company!
Suchit Basnet: One of Nepal's very best Naturalists and guides, Suchit is known for his great enthusiasm, cheerful and friendly disposition, and exceptional knowledge.

Toby Green Suchit Basnet
Price includes:
Return scheduled flight from London Heathrow - Kathmandu, one internal flight from Biratnagar - Kathmandu, airport taxes, all land transfers between destinations including airports, full-board accommodation at hotels and lodges, picnic lunches, ground transportation inside Park and Reserve by 4WD, Elephant and Boats, National Park entry fees, all major tips including mealtimes (though see below), checklist, and the services of your leaders. Pre-flight airport hotel and lounge included free of charge subject to terms and conditions.
FREE! 'Birds of the Indian Subcontinent' by Richard Grimmett, Carol Inskipp and Tim Inskipp, Helm is included in your holiday price.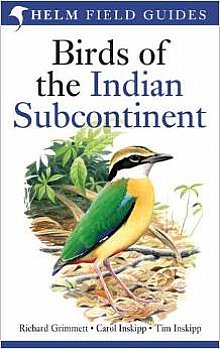 Price excludes:
Holiday insurance, visa, optional tips to local guides/drivers (this is customary, allow around £30pp), drinks, and other personal expenses.
Why choose Heatherlea for your birding and wildlife holiday?
Our overseas holidays are planned with care to offer great birding and wildlife, led by capable Leaders who really look after you. Every holiday is run the 'Heatherlea Way', and we hope our Overseas Adventures remind you of the quality and care so many of you enjoy in Scotland. That means rewarding and exciting days in the field, and good quality accommodation and meals, with a real flavour of the country we are visiting. Heatherlea always seek to include the personal touches that make all the difference.
Heatherlea holidays are not 'dawn to dusk' expeditions. Our less-intensive approach is ideal for those who want to relax whilst experiencing the best wildlife watching, and wherever possible we organise early or late activity on an optional basis. We also take sensible breaks when in very hot places and regular comfort breaks on every holiday whenever possible. All itineraries are planned carefully around the best wildlife opportunities, and you won't miss out on memorable wildlife, whilst enjoying relaxed, informal days that are great fun.
The really important part of any wildlife holiday is the experience for you, our valued customer. Heatherlea invest in many things to offer you the best possible service;
We have been organising birding and wildlife holidays for over 25 seasons, and have a highly experienced and capable office team. We also offer a telephone and email service outside normal office hours.
Heatherlea overseas holidays have a maximum of 12 clients per trip, putting the emphasis on personal service, and helping you get the best possible experience.
Our holidays often include things which others might invite you to pay yourself, for instance Departure Taxes and tips to hotels.
All elements of our holidays are sold under our own licence, ATOL 6113. Under 'Flight-Plus' legislation it is a legal requirement of any tour operator to hold an ATOL licence for the supply of any overseas holiday where a flight is involved, if that holiday includes either overseas accommodation and/or car hire. It can be a criminal offence for an operator to book flights as part of a package without an ATOL licence. Heatherlea also hold full Tour Operator Insurance for your added protection.
Heatherlea is your complete wildlife holiday provider. Our 'Back Office' team can organise all your pre-flight and other travel needs. Our specialists will help you book the right services, at the best price. Book holiday extensions through us, and your ATOL protection is extended further. We don't charge extra for this service.
Heatherlea is a limited company, registered in Scotland, and registered to pay VAT (applies to all holidays within the European Union).
Please note: all itineraries are given as a guide only. Actual holiday content may vary according to the judgement of your guide, and elements beyond our control (eg weather).