NEW!

Sri Lanka
A comprehensive tour including birds, mammals and culture.
This fantastic 19-day holiday around the friendly tropical island of Sri Lanka gives us chances to find a huge range of birds including all 33 endemic species, and many of Asia's most iconic land mammals. We also take time to visit some of the most impressive cultural and historical sites in the country, and there is an optional extension to take boat trips into the Indian Ocean to see cetaceans, including mighty Blue Whale.
The tour is an enjoyable combination of birding and mammal watching, carefully designed to combine first class birding at the best places. We maximise our chances of endemics including Sri Lanka Spurfowl, Sri Lanka Green Pigeon, Sri Lanka Hanging Parrot, Red-Faced Malkoha,Green-billed Coucal, Sri Lanka Chestnut-backed Owlet, Yellow-fronted and Crimson-fronted Barbet, Sri Lanka Magpie, Sri Lanka Bush-warbler, Sri Lanka Scimitar-babbler, Sri Lanka Spot-winged Thrush to name a few. In addition, general birding is superb and we will see a wide selection of resident and overwintering species.
We also include a number of mammal safaris in four National Parks, giving us chances to find many sought-after species. A close encounter with Leopard might be the mammal highlight, though among many others we hope to see Asian Elephant, Golden Jackal, Sloth Bear, Toque Macaque, Jungle Cat, Crested Porcupine and shy Red Slender Loris. On our Indian Ocean pelagic, Sperm, Bryde's and Fin Whale are all possible, plus Orca and various dolphins and very possibly a sighting of the world's largest living creature – Blue Whale!
This holiday is ideal both for serious birders who wish to focus on the endemics, and also more general enthusiasts who will appreciate the comprehensive overview of Sri Lanka's diverse mammal life. We visit lush rural landscapes, rice fields, misty, rolling tea plantations, pristine protected forests and montane grasslands, and pass through fascinating colonial towns steeped in history, incredible sites of Buddhist culture, and idyllic tropical palm-fringed coastlines as we enjoy the stunning scenery of this beautiful country. During the holiday we will sample a range of local food and drink, most likely including fresh coconut water and Arak, the local alcohol distilled from the nectar of coconut flowers.
Relax in your complimentary pre-flight lounge before your holiday begins. Full details from our office!
Day 1: Fri 8 Jan - overnight flight to Colombo
We fly to Colombo, arriving on the morning of the 9th, when we transfer to our hotel in stunning Sigirya.
Day 2: Sat 9 Jan - Sigiriya
During the three-hour journey to Sigiriya, introductory birds may include Common Myna, Yellow-billed Babbler, Purple-rumped, Purple and Loten's Sunbird, Greater Coucal, Little, Intermediate and Indian Cormorants, Brahminy Kite, Asian Open-bill, Black-headed Ibis and Red-wattled Lapwing. Indian Palm Squirrel, Grizzled Giant Squirrel, Toque Macaque, Land Monitor and Water Buffalo are also likely to cross our path as we traverse through many rice fields and reservoirs along the way. Overnight Hotel Sigiriya for two nights.
Day 3: Sun 10 Jan - Sigiriya / Minneriya National Park
Birding the hotel garden before breakfast may produce our first endemics, including Sri Lanka Jungle Fowl, Sri Lanka Grey Hornbill, Sri Lanka Green Pigeon, Crimson-fronted Barbet, Brown-capped Babbler and Sri Lanka Woodshrike. Other local species include Indian Pitta, Orange-headed Thrush, Tickell's Blue Flycatcher, Crested Serpent Eagle, Pheasant-tailed Jacana, White-bellied Sea Eagle and Grey-headed Fish Eagle. The rather shy Grey Langur is also a common resident in the hotel garden, and you may have an early morning encounter as you step out of the door! The morning will be spent exploring area around the Sigiriya Lion Rock, a towering fortress built in 477 by King Kasyapa, and one of the engineering and architectural marvels of the time. At the 200m high summit stand the ruins of a palace complex where an estimated 5000 frescos once adorned the rock face, though sadly just a few remain today. During our ascent and descent of the rock, we spend time birding, and may see Peregrine (which nest here), Grey-bellied Cuckoo, Crested Tree-swift, Common, White-throated and Stork-billed Kingfisher, Coppersmith and Brown-headed Barbet, Green Imperial Pigeon, Jerdon's and Golden-fronted Leafbird and Malabar Pied Hornbill among many others.
In the afternoon, we look for Asian Elephants as they come for food and shelter during the hottest period of the day. The herds move between Minneriya and Kaudulla National Parks, and we choose which to visit depending on up to date information. On most days, it is still possible to see many Elephants within the National Parks, as well as Ruddy and Grey Mongoose, Spotted Deer, Golden Jackal and Black-naped Hare. Amongst the many species of birds present, we hope to see White-bellied Sea Eagle, Spot-billed Pelican, Painted Stork, Darter, Woolly-necked Stork, Lesser Whistling Duck, Indian Peafowl, Blue-faced Malkoha, Orange-breasted Green Pigeon, Crested Hawk Eagle and Barred Buttonquail.
To round off an incredible day, after dinner we embark on a night drive in search of lesser-known nocturnal mammals and owls found in the area. We might see a selection from Jungle Cat, Fishing Cat and shy and elusive Rusty-spotted Cat, critically endangered Indian Pangolin, Grey Slender Loris, Small Indian, Golden and Common Palm Civet, Eurasian Otter and Crested Porcupine. Owl species might include Brown Fish, Brown Wood, Forest Eagle and Indian Scops Owl are also possible. We are unlikely to see all these mammals and birds on this drive, but it promises to be highly exciting!
Day 4: Mon 11 Jan - Dambulla / Matale / Kandy
Largely a transfer day with some incidental birding, today we enter the Wet Zone and head to the city of Kandy, where lush greenery will surround us as we climb to 500m above sea level. Today we take the opportunity to visit several cultural sites of great interest, and at the Dambulla Golden Rock Temple, explore the five cave complexes which hold 160 statues and impressive Buddhist murals. This UNESCO World Heritage Site has been a place for sacred pilgrimage for over 2200 years. We take lunch at Matale, where we can explore a spice garden and learn about the various local types grown. Depending on timings, we hope to visit the Temple of the Tooth, once the royal palace during the Kandyan kingdom, and another UNESCO World Heritage Site. A tooth of the Lord Buddha is enshrined within seven golden caskets in the temple. Overnight Hotel Thilanka, Kandy for two nights.
Day 5: Tue 12 Jan - Kandy
We spend the day in Kandy, and will vist the Udawatta Kele Sanctuary which lies above the palace. Once an ideal escape route for the royals in case of an attack on the capital, today it is a great place for wildlife. We seek endemic and colourful species including Yellow-fronted Barbet, Sri Lanka Hanging Parrot, Brown-capped Babbler, Layard's Parakeet, Crimson-backed Goldenback, Sri Lanka Scimitar Babbler, Black-capped Bulbul, Alexandrine Parakeet, Oriental Dwarf Kingfisher, White-rumped Shama, Velvet-fronted Nuthatch and Brown Fish Owl. Among mammals we may see are Toque Macaque, Mouse Deer, Wild Boar and perhaps Muntjac in their native surroundings. After lunch, we visit the nearby Peradniya Botanical Gardens, and as well as exploring the unique collection of plants and trees present, take the opportunity to look for Crimson-fronted Barbet, Jerdon's Leafbird, Common Tailorbird, Yellow-fronted Barbet, White-bellied Drongo, Yellow-billed Babbler, White-breasted Waterhen and Common Hawk Cuckoo.
Days 6 & 7: Wed 13 & Thu 14 Jan - Kitulgala
The Kitulgala Rainforest and surrounding countryside has an array of endemic bird life. We take a boat across the Kelani River to enter the rainforest looking for Sri Lanka Spurfowl, Malabar Trogon, Red-faced Malkoha, White-faced Starling, Legge's Flowerpecker and Sri Lanka Blue Magpie. We may also see Grizzled-tailed Giant Squirrel or the extremely shy Red Slender Loris.
In the afternoon we can explore Kitulgala village in the hope of getting a good view of elusive and shy Green-billed Coucal. Other targets include Chestnut-backed Owlet, Oriental Dwarf Kingfisher, Sri Lanka Green Pigeon, Layard's Parakeet, Sri Lanka Hanging Parrot, Sri Lanka Swallow and Crimson-backed Goldenback. Our hotel grounds offer good birding too, with Spot-winged Thrush, Sri Lanka Grey Hornbill, Yellow-fronted Barbet, Crimson-fronted Barbet and Sri Lanka Myna possible on our doorstep. After dinner, there will be an optional night walk to search for Sri Lanka Frogmouth and owls including Sri Lanka Bay, Serendib Scops and Forest Eagle Owl which can be difficult to locate away from their day roosts. We stay at Plantation Hotel, Kitulgala for two nights.
Days 8 & 9: Fri 15 & Sat 16 Jan - Nuwara Eliya & Horton Plains National Park
We are in the heart of Sri Lanka's tea country, and Nuwara Eliya is a cool, former colonial retreat set in the misty Central highlands amid rolling hills of tea plantations, and en-route to this very British looking settlement we stop to tour a working tea factory, to celebrate our unique location. In the centre of town lies Victoria Park where special winter visitors may include Pied Thrush, Kashmir Flycatcher, Forest Wagtail and Indian Pitta. In the Hakgala Botanical Gardens, handsome Purple-faced Leaf Monkey (also known as "Bear Monkey") scuttle to the tree tops as angry gardeners try to stop them eating the plants and flowers on display. The garden is home to endemic Sri Lanka White-eye, Dull-blue Flycatcher, Yellow-eared Bulbul, Sri Lanka Scimitar Babbler, Sri Lanka Blue Magpie, Sri Lanka Wood Pigeon, Crimson-backed Goldenback and Chestnut-backed Owlet, as well as Indian Blue Robin, Rufous-bellied Eagle and Mountain Hawk Eagle. We will also try for elusive Sri Lanka Whistling Thrush and Indian Blackbird.
Horton Plains National Park is just 30km away from our hotel, but the winding roads and steep climbs make it an hour-long journey to get there. At an altitude of 2,200m, the plateau grassland and stunted forest emerge through the mist revealing glorious scenery, often compared to the Scottish Highlands. Sambar Deer stand tall in the grassland as Brown and Stripe-necked Mongooses may show as they prowl for food. We may even get our first views of Leopard – one of the main target mammals of the trip. Within the park there are three main attractions - Chimney Falls, Baker's Falls, and the World's End viewpoint. Bird life in the area includes Sri Lanka Junglefowl, Common Kestrel, Black-winged Kite, Black Eagle, Mountain Hawk Eagle, Sri Lanka Wood Pigeon, Crimson-backed Goldenback, Sri Lanka White-eye, Sri Lanka Bush Warbler, Sri Lanka Scimitar Babbler, Sri Lanka Whistling Thrush, Dull-blue Flycatcher, Yellow-eared Bulbul and Grey-headed Canary Flycatcher. We stay at Heaven Seven, Nuwara Eliya for two nights.
Days 10 & 11: Sun 17 & Mon 18 Jan - Lunugamwehera National Park
We drive through the Central Mountains before reaching the Southern Lowlands, visiting Surrey Estate Sanctuary en-route where we search for resident Brown Wood Owl. We also investigate some of the water tanks around Tissamaharama for birdlife before checking in to our hotel for dinner. In the morning, we proceed to Lunugamwehera National Park for a full day safari. The strong Leopard population in Lunugamwehera, combined with the relatively low crowds make this a fascinating safari destination. Sloth Bear, Asian Elephant, Golden Jackal, Wild Boar, Ruddy, Grey and Stripe-necked Mongooses, Spotted Deer, Muntjac, Toque Macaque and Grey Langur all inhabit this park, which along with Malabar Pied Hornbill, Racket-tailed Drongo, Blue-faced and Sirkeer Malkohas, Painted Stork, Lesser Adjutant and Changeable Hawk Eagle combine for a magical day. We stay at The Rain Tree Hotel, Tissamaharam for two nights.
Days 12 & 13: Tue 19 & Wed 20 Jan - Bundala & Yala National Parks
We enjoy a half day in Bundala National Park, one the most important refuges for migratory birds in the Southern Coastal Zone of Sri Lanka, supporting large numbers of waders which visit its brackish water and saltpans. The mixed topography of this park supports both forest and water birds and is a great place to see large flocks of Greater Flamingo, Eurasian Spoonbill and Painted Stork. The entire area becomes a mix of plovers, terns, sandpipers and raptors during the migration period, and is always an excellent place to visit.
We also enjoy a full day safari in Yala National Park, often considered to be the best place anywhere to see Leopard in the wild, with the highest density in the world within its boundaries. There are also Black-necked Stork, Yellow-crowned Woodpecker, Common Hoopoe, Chestnut-headed Bee-eater, Rufous Woodpecker, Rosy and Brahminy Starling, Great Thick-knee and Pied Kingfisher to look for, and the possibility of Elephant and Sloth Bear too. Waiting beside a water hole during the heat of the day could result in a Mugger Crocodile snatching a weary Spotted Deer, or a Water Buffalo delivering her calf only to be attacked by a pack of Golden Jackal - anything is possible! Our Cinnamon Wild hotel borders Yala, and occasionally has to share its garden with Elephant, Sloth Bear and even Leopard. We have plenty of time to relax and enjoy the wildlife and surroundings over our two night stay.
Day 14: Thu 21 Jan - Udawalawe National Park
The low-lying Udawalawe National Park is a picturesque location which we visit for another safari adventure. Udawalawe is famous for its Elephant population and is an important location for many young herds which are protected by the surrounding habitat. Osprey, Pallid Harrier, Booted Eagle, Marshal's Iora, Sri Lanka Woodshrike, Grey-breasted, Ashy, Jungle and Plain Prinia, Greater Painted and Pin-tailed Snipe are among some of birds we try and see from the jeep as we drive around the park. Overnight Centauria Wild, Udawalawe.
Days 15, 16 & 17: Fri 22, Sat 23, Sun 24 Jan – Sinharaja Rainforest
After a morning birding around Udawalawe reservoir (Sri Lanka's third largest), we proceed to Sinharaja and should arrive at our hotel for lunch. During our time in this lush, green area, we explore the village looking for Layard's Parakeet, Sri Lanka Hanging Parrot, Sri Lanka Swallow, Sri Lanka Myna, Sri Lanka Green Pigeon, Legge's Flowerpecker, Serendib Scops Owl and Sri Lanka Frogmouth. The main goal is to witness the beautiful primeval rainforest of Sinharaja – a UNESCO World Heritage and Biosphere Reserve - hoping to see any outstanding endemic birds, plus a wide range of wildlife including tree frogs and butterflies. Among our targets are Sri Lanka Scaly Thrush, Red-faced Malkoha, White-faced Starling, Green-billed Coucal, Chestnut-backed Owlet, Sri Lanka Drongo, Orange-billed Babbler, Ashy-headed Laughingthrush, Black-capped Bulbul, Yellow-fronted Barbet and Sri Lanka Frogmouth. We enjoy two full days wandering the forest tracks, a magical way to round off a wildlife and memory-filled trip! We stay at Blue Magpie Lodge, Sinharaja for three nights.
Day 18: Mon 25 Jan - Katunayake
We undertake one more morning birding excursion to the buffer zone of the rainforest to see Sri Lanka Spurfowl, Sri Lanka Blue Magpie, Red-faced Malkoha, Sri Lanka Myna, Sri Lanka Grey Hornbill, Ashy-headed Laughingthrush and Sri Lanka Drongo, before leaving for our final night close to the airport. We will have plenty of time to relive some of those exciting encounters and magic moments of the holiday over our final evening meal. Overnight stay at Airport Garden Hotel, Katunayake.
Day 19: Tue 26 Jan - Departure
After breakfast, we leave for the airport in time to catch our flight back to London.
....................................................................................................................................................
Indian Ocean Whale Watching Extension
(Price to be announced)
The waters off the southern coast of Sri Lanka are one of the best places to see Blue Whale, the abundance of krill and deep submarine canyons being a major contribution to their continuing population growth in the area. Further research is being undertaken to understand their lifestyle in the Indian Ocean, and an encounter with the world's largest mammal would be thrilling way to conclude our time here.
Days 18 & 19: Mon 25 & Tue 26 Jan - Katunayake - Mirissa
After the morning birding excursion to the buffer zone of the rainforest as described above, we proceed to Mirissa, where we board a vessel for a half day whale watching excursion. Often within the first hour of sailing it is possible to see the familiar field sign of a Blue Whale, as it blows almost 9m straight up in to the air. Even if we are lucky enough to be nearby as it surfaces, it is impossible to fathom the sheer size. With a length of 22 metres and a weight of over 120 tons, Blue Whale is the largest animal to have ever lived on our planet! During our sailing time it is also possible to spot megapods of Spinner and Bottle-nosed Dolphins, or smaller pods of Rissos' Dolphin. Sperm Whale, Bryde's Whale, Fin Whale and Orca are also present in these waters, and we keep a watchful eye out for these cetaceans too.
Upon return to the hotel, we may visit a Turtle Hatchery which assists in the conservation of several species of turtle in Sri Lanka. Afterwards we visit the mighty Galle Fort, over 400 years old and consecutively fortified by the Portuguese, Dutch and British during their conquest of the island. We explore the inner city along with many key sites within its ramparts. We stay at Mandara Beach Resort, Mirissa for two nights
Day 19: Wed 27 Jan - Mirissa
We undertake a second morning whale watching excursion, to give us the best chances to see all our target marine species. After lunch, we leave for Katunayake staying overnight at Airport Garden Hotel in preparation for our departure.
Day 20: Thu 28 Jan - Departure
After breakfast, we leave for the airport to catch our flight back to London.
Please note: all itineraries are given as a guide only. Actual holiday content may vary according to the judgement of your guide, and elements beyond our control (eg weather).
What's included in your holiday price:
return scheduled flight from a London airport – Colombo. Airport taxes, baggage and hand luggage up to airline included limit.
airport transfers, ground transportation, accommodation and meals as specified.
the services of Heatherlea leaders.
park entry and safari fees, and boat trips on the Whale watching extension.
The Heatherlea Pre-Flight Service offers everything you need at the airport, including hotels, car parking, airport lounges, regional flights, and upgrades. Let Heatherlea take the strain! Pre-flight airport hotel and lounge included free of charge subject to terms and conditions. Read more...
Free Field Guide! Helm guide to the 'Birds of Sri Lanka' by Deepal Warakagoda, Richard Grimmett et al. One copy per room booked.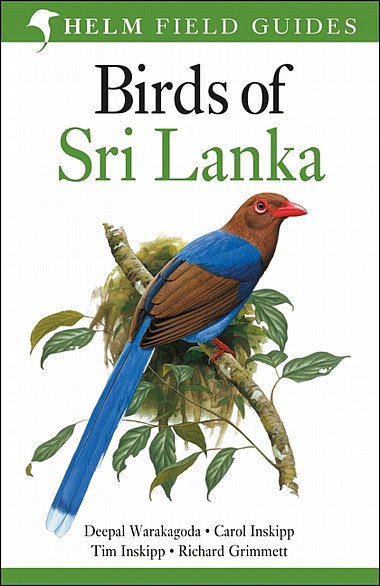 What's not included in your holiday price:
travel to and from departure airport before and after holiday, baggage above airline included limit
incidental tips, expenses of a personal nature including drinks and personal insurance.
Your Leaders:
Mike Coleman originally joined Heatherlea in 2002, although he began leading wildlife tours and undertaking invertebrate, mammal and bird surveys as a teenager before forging a career in language and education which enabled him to broaden his travels in search of wildlife experiences. As well as living and working above the Arctic Circle and in Japan, Mike has led ornithological trips across Europe, Asia, North and South America and isvery much looking forward to leading this tour. Mike will be joined by a local expert guide.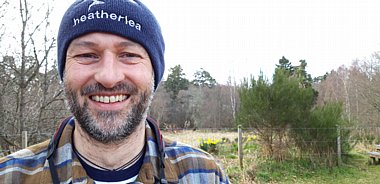 More holiday information:
Accommodation: We stay at comfortable hotels (air-conditioned), with the exception of Heaven Seven, a comfortable (non air-conditioned) hotel. All meals are included (three per day). Vegetarians can be catered for easily in Sri Lanka, with tasty curries featuring heavily. There is usually plenty of fish on the menu in coastal areas.
Walking: Generally easy/moderate. There will be some walks along roads and tracks over generally flat terrain, and an average level of fitness is required. We take advantage of the cooler mornings and late afternoons to see birds at their most active, often returning to our hotel for a midday break and in the early evening.
Weather: Sri Lanka is hot in January. Mid-day temperatures are usually around 30C/86F, but cooler overnight when they drop to around 20C. Rain in this season is rare; but when it does fall is usually as a brief convectional thunderstorm.
Insects: There are biting insects including mosquitoes. Before travelling consult your doctor about suitable anti-malarial medication, and on arrival take adequate precautions against mosquito bites.
Visa: United Kingdom citizens will need a passport valid for at least six months from date of departure and a tourist visa to enter India. Most visitors are able to apply for an e-Tourist Visa online. For further details please visit their website. https://www.srilankavisa.net
Flights: Flights from a London airport.
Photos: Excellent photographic opportunities for birds and butterflies.
Why choose Heatherlea for your birding and wildlife holiday?
Our overseas holidays are planned with care to offer great birding and wildlife, led by capable Leaders who really look after you. Every holiday is run the 'Heatherlea Way', and we hope our Overseas Adventures remind you of the quality and care so many of you enjoy in Scotland. That means rewarding and exciting days in the field, and good quality accommodation and meals, with a real flavour of the country we are visiting. Heatherlea always seek to include the personal touches that make all the difference.
Heatherlea holidays are not 'dawn to dusk' expeditions. Our less-intensive approach is ideal for those who want to relax whilst experiencing the best wildlife watching, and wherever possible we organise early or late activity on an optional basis. We also take sensible breaks when in very hot places and regular comfort breaks on every holiday whenever possible. All itineraries are planned carefully around the best wildlife opportunities, and you won't miss out on memorable wildlife, whilst enjoying relaxed, informal days that are great fun.
The really important part of any wildlife holiday is the experience for you, our valued customer. Heatherlea invest in many things to offer you the best possible service;
We have been organising birding and wildlife holidays for over 30 seasons, and have a highly experienced and capable office team. We also offer a telephone and email service outside normal office hours.
Heatherlea overseas holidays have a maximum of 12 clients per trip, putting the emphasis on personal service, and helping you get the best possible experience.
Our holidays often include things which others might invite you to pay yourself, for instance Departure Taxes and tips to hotels.
All elements of our holidays are sold under our own licence, ATOL 6113. Under 'Flight-Plus' legislation it is a legal requirement of any tour operator to hold an ATOL licence for the supply of any overseas holiday where a flight is involved, if that holiday includes either overseas accommodation and/or car hire. It can be a criminal offence for an operator to book flights as part of a package without an ATOL licence. Heatherlea also hold full Tour Operator Insurance for your added protection.
Heatherlea is your complete wildlife holiday provider. Our 'Back Office' team can organise all your pre-flight and other travel needs. Our specialists will help you book the right services, at the best price. Book holiday extensions through us, and your ATOL protection is extended further. We don't charge extra for this service.
Heatherlea is a limited company, registered in Scotland, and registered to pay VAT (applies to all holidays within the European Union).