NEW!

Kenya - Masai Mara Short Break
A memorable visit to one of the world's premier wildlife destinations
The Masai Mara offers unmatched wildlife watching, globally famous for its exceptional population of 'Big Game', and hosting one of Africa's highest densities of predators. The location, wildlife, activities and moderate climate make this a 'must visit' destination. Lion, Leopard and Cheetah are the big cat targets here, and the many herbivores include impressive numbers of Wildebeest, Common Zebra, Cape Buffalo, Thomson's Gazelle, Masai Giraffe and African Elephant. There are Nile Crocodile and Hippopotamus in the Mara River and other wetlands, and many other mammals including Impala, Warthog, Eland, Topi, Coke's Hartebeest, Duiker, Black-backed Jackal, Laughing Hyena and a few Black Rhino. More than 450 bird species have been recorded, and we should see a wealth of birdlife, including Long-crested Eagle, snake-eagles, vultures, harriers, accipiters and Marabou Stork, Secretary Bird, Southern Ground Hornbill, Grey Crowned Crane, Ostrich, and many passerines including rollers, barbets, shrikes, sunbirds, hirundines, starlings, larks, finches and weavers.
'The Mara' covers over 1500 sq miles of south-western Kenya, and is named in honour of the Masai people who live here. The reserve is contiguous with the Serengeti National Park and is part of the Mara-Serengeti ecosystem, which covers around 9,700 sq miles in Tanzania and Kenya. It is bounded by the Serengeti to the south, the Siria escarpment to the west, and Masai pastoral ranches to the north, east and west. The breathtakingly beautiful terrain is primarily open grassland with shrubs and trees fringing water courses and covering slopes and hilltops, and the Sand, Talek and Mara Rivers drain the reserve. These lands not only protect habitats for resident species, but also preserve a critical part of the route used by Wildebeest and Zebra during their annual Great Migration. The Mara offers year-round game viewing, and our game drives here are perfect for those who want to enjoy the diverse wildlife and habitats.

We also include a morning in the excellent Nairobi National Park, located close to the international airport, where you might see 70 - 100 birds by lunchtime! There are good numbers of big game here too, and we should see many Common Zebra, Cape Buffalo, Maasai Giraffe, Warthog, and antelope including Impala, Waterbuck and Hartebeest. Lions and Black Rhino are present, albeit in small numbers. We enjoy lunch at the important ivory-burning area, where the Kenyan Government makes a strong and highly visible stance against the ivory trade.
A unique aspect of wildlife watching in Kenya is our proximity to most animals and birds. Many are remarkably approachable and due to the open nature of most habitats, can be seen at very close quarters. In general, photographic opportunities are superb, with the exciting advantage of often enjoying exceptional light, and you will often face the difficult choice of 'binoculars or camera'! This is an easy-paced holiday with very little walking, in a magical place which casts a spell over many visitors.
This tour features unforgettable wildlife and excellent supporting services at a very attractive price. With two nights in Nairobi, three nights in 'the Mara', an experienced Guide from the UK supported by top quality local guides, a carefully researched itinerary which makes the most of our time while allowing time to relax, substantial, comfortable vehicles where everyone has a window seat, and excellent hotels and food throughout, we think this is the ideal short Kenyan safari both for birders and those with a general interest in African wildlife.
DAY 1 Wednesday November 6: LONDON HEATHROW - NAIROBI
Your pre-flight airport hotel is included in the holiday price, and we gather in a comfortable VIP Lounge the next morning before flying direct to Nairobi. We depart late afternoon flying Kenya Airways, arriving the following morning.
DAY 2 Thursday November 7: NAIROBI
We are met by our local guide and transfer directly to the nearby Nairobi National Park, where we take a boxed breakfast at the entrance, while watching our first birds and mammals. This small but excellent National Park is just 7 kilometres from Nairobi city centre, and extends right into the city itself. Among many possibilities we may see Ostrich, Secretary Bird, African Water Rail, Spotted Thick-knee, Black-winged Plover, African Finfoot, Pangani Longclaw, Jackson's Widowbird, Kori's Bustard, Hartlaub's Bustard, Saddle-billed Stork, African Yellow White-eye, Common Nightingale, Ruppell's Robin-chat, Northern Pied Babbler, White-tailed Lark, Rufous-naped Lark, Somali Short-toed Lark, Red-throated Tit, Speke's Weaver, Yellow-throated Sandgrouse, Martial Eagle, African Crowned Eagle, Wahlberg's Eagle, African Quail-finch, Zebra Waxbill, Harlequin Quail, Lappet-faced Vulture, Violet Wood-hoopoe, Nairobi Pipit, Grassland Pipit, Siffling Cisticola, Croaking and Desert Cisticola. A list of between 70 and 100 birds is possible by lunchtime! The park also hosts good numbers of big game, and we should see many Common Zebra, Cape Buffalo, Maasai Giraffe, Warthog, and antelope including Impala, Waterbuck, Hartebeest and Wildebeest. Lions and Black Rhino are present here, albeit in small numbers. Watching Giraffe and Ostrich with tower blocks in the distance behind is a wonderful if slightly surreal experience, and the wealth of birding and big game make this a wonderful place to begin our tour.
During our rest stop in the Park we visit the important ivory-burning area, where the Kenyan Government makes a strong and highly visible stance against the ivory trade. After our picnic lunch taken inside the Park, we drive to our nearby hotel and relax for the remainder of the afternoon after a long day. Dinner and birdlist are our priorities in the evening! Overnight Eka Hotel, Nairobi.
DAY 3 Friday November 8: NAIROBI - MASAI MARA NATIONAL RESERVE
We enjoy an early breakfast at our hotel, then depart for Masai Mara. Road travel is much improved in recent years, though the road is unmade in long sections, partly to discourage casual tourists from reaching the Mara. This is important, as tourist numbers here are already approaching capacity. Travel today will be around 240 km, and the transfer takes around 5.5 hrs, with washroom breaks and wildlife sightings enroute. We arrive at our hotel in time for lunch, relax around camp, then enjoy an afternoon game drive until sunset, seeking big game, antelopes and much more. We stay overnight for three nights in Mara-Sentrim Lodge.
DAYS 4 and 5 Saturday - Sunday November 9 - 10: MASAI MARA NATIONAL RESERVE
Famously described as the top reserve in Kenya, the Masai Mara is simply breathtaking. The open plains roll in all directions, and the abundance of wildlife is unparalleled. This area has much to offer, including African Lion, Leopard and Cheetah, and these top predators will be among our main targets. We may be lucky enough to see Lions mating, Cheetahs make a kill, and/or Leopard with prey lofted into a tree. All these were seen on our February 2019 tour, but cannot of course be guaranteed! You should see African Elephant in good numbers, herds of grazing herbivores include Wildebeest, Cape Buffalo, Impala, Topi, Eland, Thompson's Gazelle and impressive numbers of Common Zebra and Masai Giraffe, there are Black-backed Jackal and Hyena on the plains, Hippo and Nile Crocodile in the river pools, and Black Rhino are present in small numbers. More than 450 bird species have been recorded, with almost 60 raptors including vultures, eagles, snake-eagles, harriers, accipiters and Augur Buzzard. Marabou Stork, Secretary Bird, Southern Ground Hornbill, Grey Crowned Crane, Ostrich, and many passerines including rollers, barbets, shrikes, sunbirds, hirundines, starlings, larks, finches and weavers, add up to a wealth of birdlife. Game drives will likely be packed with excitement as we take transects across the vast savannah, keeping in close contact with the ground network of driver/guides who report outstanding sightings minute-by-minute.
One day we have a long time in the field and take a packed lunch to the Mara River, where Hippo and Nile Crocodile can be expected, another day we take a leisurely lunch break at the hotel between early and late-afternoon game drives.
DAY 6 Monday November 11: MASAI MARA TO NAIROBI
Today we enjoy a farewell early morning game drive before breakfast, then departing for Nairobi. We make stops for wildlife, washrooms and lunch, arriving back at our comfortable Nairobi hotel in late afternoon. We have dinner and stay overnight in the comfortable Eka Hotel once more.
DAY 7 Tuesday November 12: FLIGHTS HOME
Today we have an early breakfast at our hotel, and then take a private airport transfer for the flight home.
Please note: all itineraries are given as a guide only. Actual holiday content may vary according to the judgement of your guide, and elements beyond our control (eg weather).
What's included in your holiday price:
return scheduled flight from London – Nairobi, airport taxes, baggage up to 20kg, hand luggage to 5kg, in-flight meal, airport transfers.
accommodation and meals including breakfast and lunch, evening meal and water during the day
the services of your Heatherlea leader and professional local guide.
ground transportation and park entrance fees.
The Heatherlea Pre-Flight Service offers everything you need at the airport, including hotels, car parking, airport lounges, regional flights, and upgrades. Let Heatherlea take the strain! Pre-flight airport hotel and lounge included, subject to terms and conditions. Read more..
Free Field Guide! - 'The Birds of Eastern Africa' by Ber van Perlo is included in your holiday price. One copy per room booked.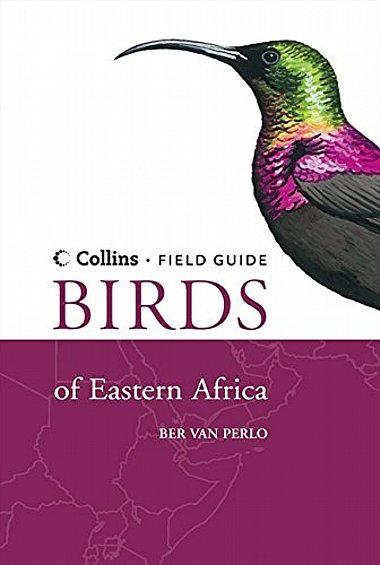 What's not included in your holiday price:
Travel to and from the airport before and after the holiday, baggage above 20kg, incidental tips, drinks with meals, expenses of a personal nature and personal insurance.
More holiday information
Accommodation is in two excellent and friendy hotels. Rooms are comfortable, clean and attractive with en-suite bathrooms. We stay for two nights in Eka Hotel, Nairobi, chosen for its easy access to both the Airport and Nairobi National Park. We stay for three nights at Sentrim Mara Camp, which is ideally situated for our safari activity. In the evenings, we may be entertained by Masai Dancers (optional).
Food is usually plentiful. Breakfasts offer a good choice, with tea, coffee, juice, fruits, eggs of your choice and other options. Lunches are taken at hotels or in the bush depending on the day's plan. Evening meals are at the accommodation with a full dinner. Vegetarian and other diets are available.
Walking is easy though restricted in the national parks. This is no hindrance, as we will be safe and able to get up very close to many animals and birds.
Travel is by comfortable Landcruiser-type vehicles (see Gallery), with open-top roofs. These are the best vehicles for this environment, smaller minivans are no more than adequate, and though you will see many of these, the larger vehicles are much better in our opinion. All clients have a window seat. Tarmac roads make travelling much easier these days, though there are rough and dusty roads en-route. Roads around National Parks are unmade, though we travel slowly here to maximise our chances of birding and game.
Weather will be warm to hot most days although it can sometimes be cool, especially in the early mornings. You will probably experience 'dry heat', though rain is certainly possible.
Insects There are few biting insects at this time of year, but precautions are advised. Before travelling consult your doctor about suitable anti-malarial medication, and on arrival take adequate precautions against mosquito bites although you may not encounter mosquitos.
Clothing We recommend a mixture of light and warm clothing as temperatures will vary from place to place. Gloves and hat are advised. Please bring waterproof clothing, it hopefully won't be needed but rain is possible at any time.
Your Leaders
Pete Cosgrove
Pete is a highly experienced leader and very well-travelled overseas birder, with an interest in Africa and Kenya in particular. Pete will be accompanied by experienced local driver/guides on this tour.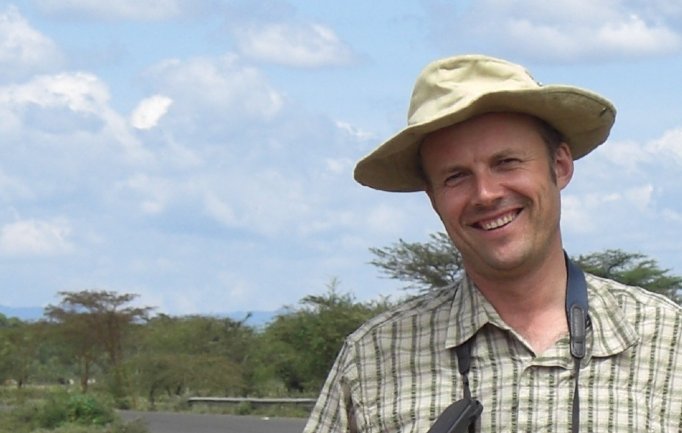 Why choose Heatherlea for your African wildlife holiday?
Our overseas holidays are planned with care to offer great birding and wildlife, led by capable Leaders who really look after you. Every holiday is run the 'Heatherlea Way', and we hope our Overseas Adventures remind you of the quality and care so many of you enjoy in Scotland. That means rewarding and exciting days in the field, and good quality accommodation and meals, with a real flavour of the country we are visiting. Heatherlea always seek to include the personal touches that make all the difference.
Heatherlea holidays are not 'dawn to dusk' expeditions. Our less-intensive approach is ideal for those who want to relax whilst experiencing the best wildlife watching, and wherever possible we organise early or late activity on an optional basis. We also take sensible breaks when in very hot places and regular comfort breaks on every holiday whenever possible. All itineraries are planned carefully around the best wildlife opportunities, and you won't miss out on memorable wildlife, whilst enjoying relaxed, informal days that are great fun.
The really important part of any wildlife holiday is the experience for you, our valued customer. Heatherlea invest in many things to offer you the best possible service;
We have been organising birding and wildlife holidays for over 30 seasons, and have a highly experienced and capable office team. We also offer a telephone and email service outside normal office hours.
Heatherlea overseas holidays have a maximum of 12 clients per trip, putting the emphasis on personal service, and helping you get the best possible experience.
Our holidays often include things which others might invite you to pay yourself, for instance Departure Taxes and tips to hotels.
All elements of our holidays are sold under our own licence, ATOL 6113. Under 'Flight-Plus' legislation it is a legal requirement of any tour operator to hold an ATOL licence for the supply of any overseas holiday where a flight is involved, if that holiday includes either overseas accommodation and/or car hire. It can be a criminal offence for an operator to book flights as part of a package without an ATOL licence. Heatherlea also hold full Tour Operator Insurance for your added protection.
Heatherlea is your complete wildlife holiday provider. Our 'Back Office' team can organise all your pre-flight and other travel needs. Our specialists will help you book the right services, at the best price. Book holiday extensions through us, and your ATOL protection is extended further. We don't charge extra for this service.
Heatherlea is a limited company, registered in Scotland, and registered to pay VAT (applies to all holidays within the European Union).
Free Bird Guide

FREE copy of Birds of Eastern Africa with every room booked on this holiday.