NEW!

Namibia
Fantastic wildlife and landscapes for an exciting, new African adventure
Destination
Focus
2022 Dates
Duration
17 Days
Guides
2022 Price

£6295 pp

£250 single supplement.

Deposit £1000

pre-flight airport hotel and lounge are inc.

2024 Dates
Duration
17 Days
2024 Price

Price TBC

Max Group Size
12
Namibia is an excellent choice for visiting birders, as it has a splendid combination of exceptional and relatively accessible species in a variety of habitats, abundant game, superb scenery and excellent infrastructure. Although the country possesses just one true endemic, Dune Lark, there are several near-endemics easier to find here than elsewhere, including Herero Chat, Rüppell's Korhaan, Gray's Lark, Damara Rockrunner, White-tailed Shrike, Violet Woodhoopoe, Bare-cheeked Babbler, Rüppell's Parrot, Carp's Black Tit and Hartlaub's Francolin. Big game includes endangered Black Rhino, Leopard, African Elephant, and our tour has been especially designed this tour is designed to offer a perfect blend of key birds plus a wide selection of African mammals, with extra time assigned to some of the best areas so you may be enjoy at a relaxed pace.
Most of the speciality birds are found in the spectacular Namib Desert, in the south and west of the country, and in the arid woodlands of the Namibian Escarpment, both of which we cover extensively. The Namib Desert is one of the most unique environments in all of Africa, and we dedicate time to explore its wildlife and scenic delights. The desert is home to endemic Dune Lark, which is naturally a key target and we have every chance. Here red sand dunes rise to almost 400m, one of the most scenic natural wonders of Africa, and we also search for near-endemic Ludwig's Bustard and Burchell's Courser, scarce Herero Chat and also Rüppell's Korhaan, Red-billed Spurfowl, Orange River Francolin, Monteiro's Hornbill and more.
Later we head west to Walvis Bay, which with its coastal lagoons attract some of the largest concentrations of waterbirds in Africa. Waders should be numerous, as will Greater and Lesser Flamingo while Damara Tern is a key target. Tricky species including Tractrac Chat are possible in this area, before we relocate to the dramatic Erongo Mountains to search for specialists such as Hartlaub's Spurfowl and Damara Rockrunner.
In the north we spend time at the famous game reserve of Etosha National Park, boasting an abundance of both birds and wildlife, and we have especially chosen to dedicate extra time to this rich region. Birds include, Blue Crane, Black-faced Babbler, Common Ostrich, Northern Black Korhaan, Kori Bustard, Double-banded, Temminck's and Burchell's Courser, Secretarybird, Southern Pale Chanting Goshawk, Tawny Eagle, Namaqua and Double-banded Sandgrouse and Rufous-eared Warbler.
One of premium game watching destinations in Namibia, the famous water holes at Okaukeujo, Namutoni and Halali all attract large densities of mammals, including African Elephant, Black Rhino, Lion, Leopard, Cheetah, Spotted Hyena, Black-backed Jackal, Wildebeest, Black-faced Impala and Blesbok. Diminutive Damara Dik-Dik is a target, and we have chances of rare and endangered Sable and Roan Antelope on the Waterberg Plateau, our final tour destination where we also hope to find Rüppell's Parrot and Violet Wood-Hoopoe.
This is a superb African adventure, ideal for keen birders and those who want to enjoy mammals, scenery and the relaxed feel of this wonderful country.
Enjoy your complimentary pre-flight overnight hotel before your holiday begins. Full details from our office! Read more about our Pre-flight Service here!
Days 1 & 2: Mon 29 & Tue 30 August - Fly UK to Namibia and transfer to Windhoek
We fly overnight from London to Hosea Kutako Airport, where we meet our local guide and travel the short distance on to Windhoek, the country's capital. If time allows, we may be able to do some introductory birding, and local species might include Crimson-breasted Shrike, Chestnut-vented Warbler, White-backed Mousebird, Black-faced Waxbill, Southern Masked and Lesser Masked Weaver, Red-billed Spurfowl, Ashy Tit or perhaps even Namibian specials such as White-tailed Shrike, Monteiro's Hornbill and Damara Rockrunner. Overnight Arebbusch Travel Lodge for one night.
Day 3: Wed 31 August – Windhoek – Solitaire
A morning birding in Daan Viljoen NR, close to Windhoek is a good way to start, before we make our way slowly towards the Namib Desert. As we travel we watch for all manner of birds, particularly raptors including Martial Eagle, Black-chested Snake Eagle, Augur Buzzard, Southern Pale Chanting Goshawk and Lanner Falcon. Other likely birds include Sociable Weaver, Yellow Canary, Red-billed Spurfowl, Orange River Francolin, Monteiro's Hornbill and more. In the afternoon we arrive at the desert town of Solitare, located in the Khomas region of Central Namibia, and an important staging point in the Namib Desert. Our accommodation for one night at Namibgrens Guest Farm with its large garden and abundance of water is an ideal environment for birdwatching. The views from the 1850m high escarpment into the Namib Desert are both breath-taking and good for birds, and we may take the opportunity to search for owls and nightjars while enjoying some of the least light-polluted skies in the world.
Days 4 & 5: Thur 1 & Fri 2 September - Namib-Naukluft National Park
Today we make an early start as we continue our progress south-westwards into the Namib Desert proper. Herero Chat is one of the major Namibian specials, and from Solitare we are well placed to explore the rocky hillsides on the Spreetshoogte Pass for this uncommon and sought-after resident. Other species to look out for include Rüppell's Korhaan, Pygmy Falcon, Sociable Weaver, Mountain Wheatear, and both Monteiro's and Southern Yellow-billed Hornbill. We continue to Sossusvlei and into the Namib-Naukluft National Park, where the iconic red sand dunes of the Namib rise to almost 400m, one of the most scenic natural wonders of Africa! Birding this area can be especially rewarding, and may include Dune Lark, Namibia's only true endemic bird, and a key target. Also possible are White-backed and Lappet-faced Vulture, Verreauxs' Eagle, Spotted Eagle Owl, Cape Sparrow and many others, all amid spectacular desert scenery. We stay at Hoodia Desert Lodge for two nights, where surrounded by majestic mountains and on the banks of the Tsauchab River, offering further wildlife opportunities.
Days 6 & 7: Sat 3 & Sun 4 September - Walvis Bay and Swakopmund
After an early breakfast we travel north-west through the harshest parts of the Namib Desert to the Atlantic Coast. Birdwatching as we travel, we may see Ludwig's Bustard, Rüppell's Korhaan, Red-capped and Gray's Lark and perhaps also Bradfield's Swift at Sesriem Canyon, which is not far from the lodge. On reaching the coast, at Walvis Bay large flocks of Greater and Lesser Flamingo draw the eye, while Damara Tern, Chestnut-banded and White-fronted Plover are specialities. In favourable tides, the bay and indeed nearby salt works attract large numbers, and a range of Palearctic waders include Black-winged Stilt, Pied Avocet, Bar-tailed Godwit, Whimbrel, Greenshank, Sanderling, Curlew Sandpiper, and Little Stint, with Caspian and Sandwich Tern, Cape Teal, Great White Pelican and Cape Cormorant likely too. Continuing to Swakopmund, featureless gravel plains inland of the coast give way to a rugged beautiful valley, within which the oasis of greenery may yield such species as Dusky Sunbird, Orange River White-eye, Cardinal Woodpecker, Swallow-tailed Bee-eater, Southern Masked Weaver and perhaps Tractrac Chat. Overnight Swakop Guest House, in Swakopmund for two nights.
Days 8 & 9: Mon 5 & Tue 6 September - Swakopmund - Erongo Mountains
With so little time on the coast, we may choose to spend another morning birding near Swakopmund before making our way back inland to the Erongo Mountain Range. An imposing expanse of rugged wilderness with spectacular landscapes, magnificent caves and rock painting sites the region supports an impressive array of wildlife including over 200 bird species. Among our many targets are Hartlaub's Spurfowl, Damara Rockrunner, Double-banded Courser, Namaqua Sandgrouse, Rosy-faced Lovebird, White-tailed Shrike, Layard's Warbler, Cape Bunting, Pale-winged Starling, Great Sparrow, White-throated and Black-throated Canary, Dusky and White-bellied Sunbird, Damara Red-billed Hornbill, Kalahari Scrub Robin, Swallow-tailed Bee-eater, Short-toed Rock Thrush and Carp's Tit. On reaching our lodge, Freckled Nightjars are usually vocal and may be seen at sunset, and if needed we have another chance to try a site for Herero Chat. Mammals may also be encountered at Erongo, perhaps including Southern Giraffe, Wildebeest, Black-faced Impala, Blesbok, Waterbuck, Kudu, Warthog, Rock Hyrax, Oryx and Eland. Overnight Ai Aiba Rock Painting Lodge for two nights.
Days 10 & 11: Wed 7 & Thur 8 September – Okaukeujo, Etosha National Park
Okaukeujo, a former military outpost founded in 1901, is our first destination, rightly famous for its waterhole around which a hub of animal activity may be appreciated. It is one of the best places to see wild game in Namibia, with endangered Black Rhino, African Elephant, Leopard, Zebra, Southern Giraffe and many more likely to be seen here. At the heart is the Etosha Pan, a shallow depression covering 5000 sq km, which though dry for most of the year, fills after seasonal rains attracting a range of species.
Birding possibilities include Common Ostrich, Northern Black Korhaan, Kori Bustard, Double-banded, Temminck's and Burchell's Courser, Secretarybird, Southern Pale Chanting and Gabar Goshawk, Tawny Eagle, Greater Kestrel, African White-backed Vulture, Namaqua and Double-banded Sandgrouse, Stark's, Red-capped and Pink-billed Lark, Capped Wheatear, Rufous-eared Warbler and plenty more. Overnight at Okaukuejo Resort for two nights.
Day 12: Fri 9 September – Halali, Etosha NP
After roughly an hour's drive east we arrive at Halali, birding in a relaxed manner around the resort grounds. Here we hope to see Violet Wood Hoopoe and Bare-cheeked Babbler, while other likely birds include African Grey, Montiero's and Damara Red-billed Hornbill, Southern White-crowned Shrike, Fork-tailed Drongo, Greater Blue-eared Starling, Groundscaper Thrush, Pearl-spotted Owlet, Shikra, Little Sparrowhawk, Grey-backed Cameroptera, Golden-breasted Bunting and African Red-eyed Bulbul. Halali also benefits from a waterhole and Black Rhino are regular visitors at dusk and around sunrise, while the denser vegetation here makes it a popular site for Leopard and African Elephant. Overnight Halali Resort for one night.
Day 13 & 14: Sat 10 & Sun 11 September – Namutoni, Etosha NP
Located in the eastern part of Etosha National Park, Namutoni is a hotspot for birders and game enthusiasts alike. We enjoy a two night stay here, dedicating more time than most to appreciate the bird rich Fischer's Pan, Andoni Plains and King Nehale Waterhole. We should enjoy great game viewing! Blue Crane is a major target, Namutoni being the only place outside South Africa where you may see this striking bird. Also likely are South African Shelduck, Cape Teal, White-headed and White-backed Vulture, Bateleur, Saddle-billed Stork, Kittlitz's and Three-banded Plover, Red-necked Falcon, Burchell's Sandgrouse, Red-crested Korhaan, Barred Wren Warbler, Burnt-necked Eremomela, Pink-billed Lark, Violet-eared Waxbill, Southern Pied Babbler and Red-billed Buffalo Weaver. A variety of mammals may include Spotted Hyena, Black-backed Jackal, Slender and Banded Mongoose and diminutive Damara Dik-Dik at or near watering holes. Overnight Namutoni Resort for two nights.
Days 15 & 16: Mon 12 & Tue 13 September - Waterberg Plateau National Park
After breakfast we leave Etosha, and visit a stakeout for Black-faced Babbler before pushing on to Waterberg. The Plateau National Park is a fascinating geological site featuring compressed sandstone crags, 200 million-year-old dinosaur footprints, and petrified sand dunes. The area's natural water sources make it far more fertile than its environs, and the park is blessed with a plethora of plant and animal species. These include healthy populations of Leopard, Cheetah and Bushbaby, while rare and endangered Sable and Roan Antelope may be seen on Waterberg's 50-kilometre-long sandstone plateau, dubbed 'Table Mountain'. We have a number of target birds to search for too, and on our full day can explore the area extensively looking for Bradfield's Hornbill, Pearl-spotted Owlet, Violet Wood Hoopoe, Rüppell's Parrot, Bradfield's Swift, Short-toed Rock Thrush, Carp's Tit, Rosy-faced Lovebird and Damara Rockrunner. Many others are also possible, and Waterberg will certainly be a fitting location to bring our tour to its climax. Overnight Waterberg Wilderness Lodge for two nights.
Day 17: Wed 14 September - Departure
We may have time for a short birding activity, before breakfast and transfer to Windhoek and the airport where the tour will come to an end. Our return flights will see us arrive back in the UK on (day 18) Thurs 15 September.
Please note: all itineraries are given as a guide only. Actual holiday content may vary according to the judgement of your guide, and elements beyond our control (eg weather).
What's included in your holiday price:
Outgoing and return flights London to Hosea Kutako International Airport via another airport if required, airport axes, baggage up to 20kg, hand luggage to 5kg, in-flight meal, airport transfers.
ground transportation, accommodation and meals including breakfast and lunch, evening meal and water during the day.
services of your Heatherlea leader and professional local guide.
park entrance and walk fees.
The Heatherlea Pre-Flight Service offers everything you need at the airport, including hotels, car parking, airport lounges, regional flights and upgrades. Let Heatherlea take the strain! Pre-flight airport hotel and lounge included subject to terms and conditions. Read More...
Free Field Guide! - 'Roberts bird guide' second edition by Hugh Chittenden, Greg Davies et al, published in 2016. One copy per room booked.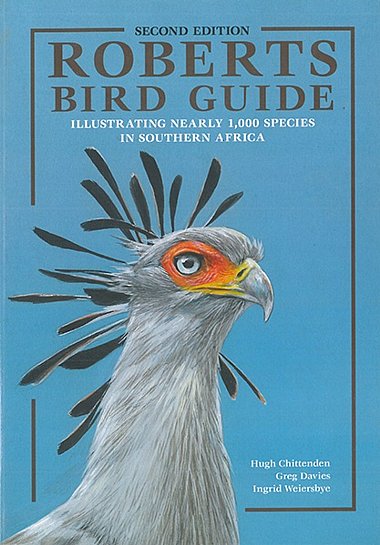 What's not included in your holiday price:
travel to and from the airport before and after the holiday, baggage above 20kg, incidental tips, drinks with meals, expenses of a personal nature and personal insurance.
More Holiday Information
Accommodation is in excellent and friendly hotels and lodges, often located in areas with expansive views where wildlife may be seen. Rooms are comfortable, clean and attractive with en-suite bathrooms. All hotels have been especially chosen for their location, accommodation and food, which are universally very good, and often exceptional.
Food is usually plentiful at breakfast offer a good choice, with tea, coffee, juice, fruits, pancakes, eggs of your choice and other things depending on location. Lunches are taken at hotels or somewhere in the bush depending on the day's plan. Vegetarian diets are usually available, though others may be more difficult to accommodate in what is very much a 'meat-eating' country. Please notify the office in advance of any requirements so we can organise as best we can.
Bottled water. Namibia can be very hot, and it is advisable to bring your own water bottle to fill up whenever possible. We will do our best to carry as much water for the group as we can within the vehicles, topping up throughout the tour. We do however advise purchasing your own supplies at garages/stores when the opportunity arises - it is important we don't dehydrate!
Walking is easy throughout, but can be restricted in the national parks and game reserves. This is no hindrance, as we will be safe and able to get up very close to many animals and birds. At times it is also important for safety reasons to stay close to if not inside the vehicle – remember we are not top of the food chain here!
Travel is by 4 x 4 touring vehicles, offering good viewing and photographic opportunities, particularly for mammals.
Baggage Soft bags are preferable as they are easier to pack into our vehicles when travelling between locations.
Weather will be warm to hot most days although it can sometimes be cool, especially at altitude, in desert habitats and also in the early mornings. You will probably experience 'dry heat', though rain is certainly possible. Most sites selected for this holiday are close to water and so should hold plenty of wildlife at the time of year we are visiting.
Insects There can be a few biting insects at this time of year so precautions are always advised. Before travelling consult your doctor about suitable anti-malarial medication, and on arrival take adequate precautions against mosquito bites, although you may not encounter mosquitos.
Clothing We recommend a mixture of light and warm clothing as temperatures will vary from place to place. Gloves and hat are advised especially when at altitude. Please bring waterproof clothing, hopefully it won't be needed but rain is possible at any time.
Why choose Heatherlea for your African wildlife holiday?
Our overseas holidays are planned with care to offer great birding and wildlife, led by capable Leaders who really look after you. Every holiday is run the 'Heatherlea Way', and we hope our Overseas Adventures remind you of the quality and care so many of you enjoy in Scotland. That means rewarding and exciting days in the field, and good quality accommodation and meals, with a real flavour of the country we are visiting. Heatherlea always seek to include the personal touches that make all the difference.
Heatherlea holidays are not 'dawn to dusk' expeditions. Our less-intensive approach is ideal for those who want to relax whilst experiencing the best wildlife watching, and wherever possible we organise early or late activity on an optional basis. We also take sensible breaks when in very hot places and regular comfort breaks on every holiday whenever possible. All itineraries are planned carefully around the best wildlife opportunities, and you won't miss out on memorable wildlife, whilst enjoying relaxed, informal days that are great fun.
The really important part of any wildlife holiday is the experience for you, our valued customer. Heatherlea invest in many things to offer you the best possible service;
We have been organising birding and wildlife holidays for over 30 seasons, and have a highly experienced and capable office team. We also offer a telephone and email service outside normal office hours.
Heatherlea overseas holidays have a maximum of 12 clients per trip, putting the emphasis on personal service, and helping you get the best possible experience.
Our holidays often include things which others might invite you to pay yourself, for instance Departure Taxes and tips to hotels.
All elements of our holidays are sold under our own licence, ATOL 6113. Under 'Flight-Plus' legislation it is a legal requirement of any tour operator to hold an ATOL licence for the supply of any overseas holiday where a flight is involved, if that holiday includes either overseas accommodation and/or car hire. It can be a criminal offence for an operator to book flights as part of a package without an ATOL licence. Heatherlea also hold full Tour Operator Insurance for your added protection.
Heatherlea is your complete wildlife holiday provider. Our 'Back Office' team can organise all your pre-flight and other travel needs. Our specialists will help you book the right services, at the best price. Book holiday extensions through us, and your ATOL protection is extended further. We don't charge extra for this service.
Heatherlea is a limited company, registered in Scotland, and registered to pay VAT (applies to all holidays within the European Union).