Brazil - The Pantanal
Superb birding and mammals in the heart of Brazil
Free Bird Guide

FREE copy of Birds of Brazil with every room booked on this holiday.
Brazil's Pantanal wetlands are one of the world's largest tropical wetland areas, undoubtedly one of the greatest wildlife areas in South America. The Pantanal covers an area of between 140,000 and 195,000 sq km, largely submerged during the rainy season (November – March), when this huge internal delta area is swamped by the run-off from several great rivers of the surrounding plateau. This vast ecosystem is home to around 740 bird species, 150 mammals and 480 reptiles. We visit in July, when travel is relatively easy, and wildlife generally is at its most accessible.
Heatherlea Pantanal guide Peter Cosgrove says "I cannot recommend the Brazilian Pantanal highly enough. This is one of the greatest wildlife spectacles on earth and yet strangely it is not on most people's 'must do list'. It easily rivals East Africa for a brilliant safari and has a fraction of the number of tourists". With a pleasant climate for wildlife watching and excellent chances for iconic species such as Jaguar, Giant Anteater and Giant River Otter, it is an incredibly exciting and safe destination. Unlike tropical rainforests, where many species are usually high up in trees, the dominant open savannah like and river edge habitats mean that most species are at eye-level and usually confiding. There is nowhere else like it in the world.
Birding is our main focus and a list of around 250 species can be reasonably expected. Helmeted Manakin, Dot-eared Coquette, Cinnamon-throated Hermit, Blue-winged, Red-shouldered Macaw, Red-and-Green Macaw, Blue-winged Macaw, Blue-headed Parrot, Swallow Tanager, Yellow-billed Blue-Finch, Bat Falcon, Euler's Flycatcher, White-backed Fire-eye, Yellow-tufted Woodpecker, Ornate Hawk-Eagle, Russet-crowned Crake, Chapada Flycatcher, Collared Crescentchest, Rufous-sided Pygmy Tyrant, Rufous-winged Antshrike, Shrike-like Tanager, Small-billed Tinamou, Sooty-fronted Spinetail, Coal-crested and Red Pileated Finches, Black-throated Saltator and Hyacinth Macaw, the world's largest parrot, are just some of the birds.
Brilliant blue Hyacinth Macaws, the world's largest parrot, breed in and around some of the lodges we stay at and they provide a superb distraction during an afternoon siesta.
Although birding is undoubtedly fabulous here, we also take time to target key mammals, including Giant River Otter, Giant Anteater, Brazilian Tapir, and especially Jaguar. The Pantanal holds one of the largest remaining populations of Jaguar, and our tour includes two full days on the river systems where they are most likely to be seen, giving excellent chances. We may see up to 30 mammal species in total.
We stay at a number of locally owned and run lodges and hotels along the length of the famous 'Transpantaneira', the only road across the northern Pantanal, supporting their superb conservation efforts. Much wildlife in the Pantanal is easily viewed from the Transpantaneira itself, often using the famous wooden bridges as viewing platforms, giving great photographic opportunities, and we also take two morning boat trips at other locations searching for birds and other wildlife. The pace is relaxed throughout, with minimal walking, and should be suitable for most visitors. A wealth of tropical wildlife awaits!
If you would like to add an extra Brazil destination on your itinerary e.g. perhaps Rio, the Atlantic rainforest they please let us know. Finally, if you are keen to find out more or want to speak to our Pantanal guide, Pete, then please don't hesitate to contact Heatherlea for further details.
Day 1:
After relaxing at our complimentary airport lounge, we depart London on an overnight flight.
Day 2:
We arrive in Brazil and connect with our local flight to Cuiaba, deep in the heart of Brazil. Early afternoon we rendezvous with our local guide at Cuiabá City Airport and drive to Chapada dos Guimarães. This road is one of the best in the region for birding, and there will also be photo opportunities among the most spectacular landscapes in this part of Brazil. Chapada dos Guimaraes is a region of seasonally dry woodland-savanna interspersed with spectacular cliffs and waterfalls. We spend time birding the surrounding area, including forested sections that allow us chances to observe such wonderful birds as colourful Band-tailed and Fiery-capped Manakin, endearing Southern Antpipit, Tataupa Tinamou, Sharp-tailed Streamcreeper (often located by its striking calls), Streaked Xenops, Sepia-capped Flycatcher and eye-catching Pectoral Sparrow. Overnight Pousada do Parque
Day 3:
We spend today exploring this stunning area. The cliffs and strange rock formations of Chapada dos Guimaraes offer a habitat quite distinctive and different to the Pantanal, so the species present are completely different. Chapada National Park sits on the divide of the Amazon and Parana River basins, over the western edge of the Cerrado grasslands of the Central Planalto Plateau. The Cerrado, or Campo Cerrado, corresponds to the arboreal savannah of other tropical continents. It spans over more than 2 million square kilometres, covering 23.5% of Brazil's land area dominating west-central Brazil, and it extends all the way south into Paraguay.
The habitat is shaped by sparsely scattered low trees, and bushes with twisted branches, thick grooved bark and leathery leaves. Reddish-colored termite nests are prominent on the trunks and give shelter to nesting Campo Flicker and Peach-fronted Parakeet, who tunnel into their depths. The bird specialities here include Stripe-tailed Yellow-Finch, White-rumped and Shrike-like Tanager, Coal-crested Finch, Red-legged Seriema, Red-winged Tinamou, Yellow-faced Parrot, secretive Collared Crescentchest and endemic Rufous-winged Antshrike.
The forested riverine Cerradão is home to Helmeted Manakin, a common sighting during our tour. Narrow, true riverine forests cover the banks of streams and rivers in this area, and are home to such spectacular birds as Dot-eared Coquette, Cinnamon-throated Hermit, Blue-winged, Red-shouldered and Red-and-Green Macaw to name but a few.
The raucous calls of Blue-winged Macaws and Blue-headed Parrots might welcome us to the scenic Veu de Noiva Waterfall, where Swallow Tanager, the scarce Blue Finch (Yellow-billed Blue-Finch) and Bat Falcon also occur. In a nearby forested area we'll search for Euler's Flycatcher, the often vocal White-backed Fire-eye, Yellow-tufted Woodpecker, Ornate Hawk-Eagle calling overhead and elusive Russet-crowned Crake, with an outside possibility of both Pheasant and Pavonine Cuckoo. In more open and thorny habitat we may find localised Chapada Flycatcher, Collared Crescentchest, Rufous-sided Pygmy Tyrant, Rufous-winged Antshrike, Shrike-like and White-rumped Tanager, Small-billed Tinamou, Sooty-fronted Spinetail, delightful Coal-crested and Red Pileated Finch, Black-throated Saltator and perhaps even sleek Horned Sungem. Overnight Pousada do Parque.
Day 4:
After a final morning exploring the area around Chapadas, we set off for the Pantanal. We take the only road across the northern Pantanal to the small village of Poconé, the last village before entering the Transpantaneira. We then continue along the unmade road to our lodge, where we hope to see Planalto Slaty Antshrike, Black-bellied Antwren, Cinereous-breasted Spinetail, Red-legged Seriema, Rufous-sided Crake, Golden-collared Macaw, Orange-winged Amazon and many other birds. Two nights at Pouso Alegre Lodge.
Days 5 and 6:
This morning we take a boat ride to see spectacular Giant River Otter, a family of which lives close to our lodge. The rest of our time here is spent exploring the 
northernmost section of the
Transpantaneira, which is drier and quite different in terms of
 wildlife from the southern part. We expect to find a wide variety of localised birds here
 including Red-legged
 Seriema, Chestnut-bellied Guan, 
Sungrebe, Sunbittern, Long-tailed Ground-Dove and Red-winged Tinamou, all of which we have to work to connect with. Mammals are quite widespread at the Pantanal, though given the open savanna-like vegetation of this area, some species including Brazilian Tapir, White-lipped Peccary and Marsh Deer are often easier to spot here than further south.

Day 7:
We wake early this morning, to the sounds of birds and Black-and-gold Howler Monkeys roaring in the distance, and enjoy a pre-breakfast birding walk in the surroundings of our lodge. After breakfast we drive south along the Transpantaneira all the way to the Porto Jofre area, where we'll spend the following three nights. We'll make several birding and photo stops as we drive, and also enjoy Pantanal's vibrant wildlife. Birds might include Campo Oriole, Blue-fronted Parrot, White Woodpecker, Greater Thornbird, Grey-crested Cacholote, Pygmy Kingfisher, Ashy-headed Greenlet, Buff-bellied Hermit and many more during our frequent stops. One of Pantanal's most sought-after birds is Hyacinth Macaw, and this striking large parrot may be a common sighting along the way. As we enter into the richest lower area of the Transpantaneira, plant and animal diversity increases. Herds of Capybara, the world's largest rodent, are likely to be seen, and Pantanal Cayman dwells in streams and ponds by the roadside. Chances for mammals, including South American Coati, Brown Capuchin, Crab-eating Fox, Bare-eared Marmoset and Crab-eating Raccoon are quite high, and we might come across some remarkable reptiles, including huge and colorful Yellow Anaconda. We expect to arrive to our lodge in the early evening. Overnight Porto Jofre.

Days 8 and 9:
We spend two full days exploring the Porto Jofre from a superb boat – Southern Transpantaneira area, searching for mammals, birding and enjoying local wildlife. One of our main targets here is Jaguar, protected here by the Brazilian Government, and sightings of this striking cat have become fairly regular in the last few years. From our lodge in the Porto Jofre area we will have the chance to make half-ay boat trips along the Cuiabá River, to reach some isolated areas where Jaguars are frequent. Most sightings are made from the boat, and the animals normally offer good photo opportunities. The boat tours also offer excellent chances for other mammals and of course for a diverse array of colourful birds. We also have more chances for Giant Otter, and Capybara should be frequent along the riverbanks. Two nights at Porto Jofre.

Day 10:
After breakfast we transfer back towards the northern Transpantaneira. Birds en route will be many, but we shall keep a particular eye out for Red-legged Seriema, Greater Rhea and the beautiful Buff-necked Ibis. We should arrive at our Pousada in good time to explore the garden and surrounding wetland where the birding can be excellent. Photography will be tempting as we pass close to many waterbirds that may include numerous Jabiru, herons and kingfishers. After dinner we head out for some 'spotlighting', and hope to find Giant Anteater or its smaller cousin Southern Tamandua, as well as Crab-eating Fox and deer species. Overnight Pousada Piuval.
Day 11:
We leave Pousada Piuval after breakfast, and drive all the way back along the Transpantaneira to Cuiabá. On the way, we have several stops for birds and mammals we might have missed in previous days. Overnight in Cuiabá.
Day 12:
Some early birding prior to our transfer back to Cuiaba to take the early pm flight to Sao Paulo, and our international flight back to the UK.
Please note: all itineraries are given as a guide only. Actual holiday content may vary according to the judgement of your guide, and elements beyond our control (eg weather).
What's included in your holiday price:
return scheduled flight from London – Cuiaba - London, airport taxes, transfers from and to airports as appropriate.
full-board accommodation at hotels and lodges (as detailed), picnic lunches
ground transportation, National Park entry fees
incidental tips including mealtimes, and the services of your leaders.
The Heatherlea Pre-Flight Service offers everything you need at the airport, including hotels, car parking, airport lounges, regional flights, and upgrades. Let Heatherlea take the strain! Pre-flight airport hotel and lounge included, subject to terms and conditions. Read more....
Free Field Guide - 'Birds of Brazil' by Ber van Perlo is included in your holiday price. One copy per room booked.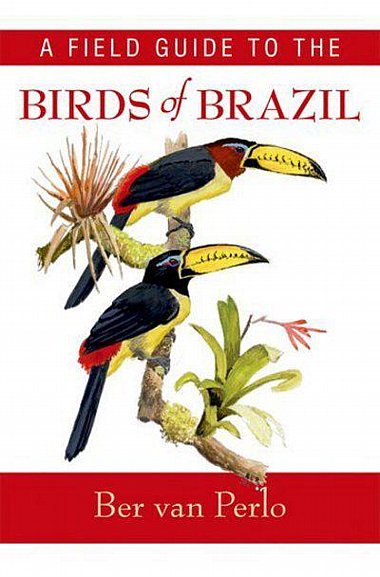 What's not included in your holiday price:
holiday insurance, optional tips to local guides/other staff, drinks, and other personal expenses.
More holiday information:
Accommodation is in comfortable hotels and lodges. All accommodation is en-suite.
Food: good quality local dishes, with packed lunches in the field. Evening meals usually consist of beef, pork and/or fish combined with rice, beans and vegetables. If you are a vegetarian or have a special diet, please tell us in advance.
Walking: is generally light/moderate. An average level of fitness is required.
Weather: will be mostly hot and quite humid. Temperatures are hot by day and cool by night, with occasional short bursts of rain. Temperatures in the Pantanal usually peak at (35C/100F).
Insects: Mosquitoes can be a problem in some areas. A good insect repellent is recommended.
Group size: is restricted to 12 clients maximum.
Flights: are by scheduled airline from London Heathrow via San Paulo. We may be able to offer flight arrangements from another airport and/or or quote without flights so you can make your own arrangements. If you wish to add an extension either before or after your holiday, please contact us and we will be happy to arrange this for you.
Bird Photography: Opportunities are good.
Your leaders:
Peter Cosgrove will be accompanied by experienced local ornithologist/guide to give you the best possible experience on this trip. With a maximum of 12 clients on the trip, the ratio of 'guides' to 'clients' will be very favourable. Peter is a professional eco-consultant and has a passion for birding everywhere, particularly in tropical climes, with a real love for the Americas. He looks forward to joining you in Brazil.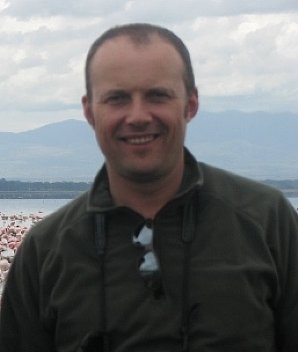 Peter Cosgrove
Why choose Heatherlea for your birding and wildlife holiday in the Americas?
Our overseas holidays are planned with care to offer great birding and wildlife, led by capable Leaders who really look after you. Every holiday is run the 'Heatherlea Way', and we hope our Overseas Adventures remind you of the quality and care so many of you enjoy in Scotland. That means rewarding and exciting days in the field, and good quality accommodation and meals, with a real flavour of the country we are visiting. Heatherlea always seek to include the personal touches that make all the difference.
Heatherlea holidays are not 'dawn to dusk' expeditions. Our less-intensive approach is ideal for those who want to relax whilst experiencing the best wildlife watching, and wherever possible we organise early or late activity on an optional basis. We also take sensible breaks when in very hot places and regular comfort breaks on every holiday whenever possible. All itineraries are planned carefully around the best wildlife opportunities, and you won't miss out on memorable wildlife, whilst enjoying relaxed, informal days that are great fun.
The really important part of any wildlife holiday is the experience for you, our valued customer. Heatherlea invest in many things to offer you the best possible service;
We have been organising birding and wildlife holidays for over 30 seasons, and have a highly experienced and capable office team. We also offer a telephone and email service outside normal office hours.
Heatherlea overseas holidays have a maximum of 12 clients per trip, putting the emphasis on personal service, and helping you get the best possible experience.
Our holidays often include things which others might invite you to pay yourself, for instance Departure Taxes and tips to hotels.
All elements of our holidays are sold under our own licence, ATOL 6113. Under 'Flight-Plus' legislation it is a legal requirement of any tour operator to hold an ATOL licence for the supply of any overseas holiday where a flight is involved, if that holiday includes either overseas accommodation and/or car hire. It can be a criminal offence for an operator to book flights as part of a package without an ATOL licence. Heatherlea also hold full Tour Operator Insurance for your added protection.
Heatherlea is your complete wildlife holiday provider. Our 'Back Office' team can organise all your pre-flight and other travel needs. Our specialists will help you book the right services, at the best price. Book holiday extensions through us, and your ATOL protection is extended further. We don't charge extra for this service.
Heatherlea is a limited company, registered in Scotland, and registered to pay VAT (applies to all holidays within the European Union).
Trip Reports
Free Bird Guide

FREE copy of Birds of Brazil with every room booked on this holiday.