KEY SPECIES
The fabulous birdlife of Scotland just can't be beaten, and here at Heatherlea we have over 80 holidays per year in Scotland alone, and many years' experience, so we are familiar with them all!
Here are a few notes about the key species;
Key Birds: Capercaillie, Black Grouse, Scottish Crossbill, Crested Tit, Golden and White-tailed Eagle, Dotterel, Ptarmigan, Divers and Slavonian Grebe, Seabirds (incl Puffin), Corncrake, Hen Harrier and Merlin.
Key Mammals: Otter, Dolphins, Whales and Basking Shark, Red Squirrel
KEY BIRDS
Capercaillie
In our opinion, there is no 'best time' to see Capercaillie. Scotland's largest remaining population is right here within a few miles of Mountview Hotel, and we see the birds all year round. Our experienced and capable guides have their ear to the ground, and our local knowledge and strong contacts give you the very best chances whenever you come. Birds are active in winter and spring, then quieter in the moulting season between June and August, though female birds with chicks are seen in these months. Autumn and winter can be surprisingly good, not least because dawn, when birds are particularly active, breaks much later.
A key advantage for Heatherlea is our relationship with local landowners, especially our unique 'Private Estate' access. We usually visit after breakfast, which not only avoids any possible disturbance during the breeding season, but also means you don't have to rise at the crack of dawn to see the birds. Access is through secure gates, and we stay inside our 'mobile hide' minibuses, driving around tracks with keen eyes to all sides! We are convinced our methods give the very best opportunity to see these wonderful birds anywhere in Scotland and conforms with the 'Capercaillie Code of Conduct'. Capercaillie are increasingly scarce in Scotland, though we have a good track record for finding the birds – you really can see Capercaillie!

Black Grouse
Our local population is strong, and you can expect to see Blackcock throughout the winter until the end of May, then again from mid-September. Depending on the weather and breeding season it is possible to see them in the summer months but it is not as reliable and advise birders who are keen to see them do so in the winter, spring or autumn. Sometimes we visit lekking areas en-route to Mull, but usually we see these wonderful birds close to our home before breakfast. We are careful not to disturb these sensitive birds at the lek and view through telescopes, offering undisturbed views of Black Grouse acting naturally.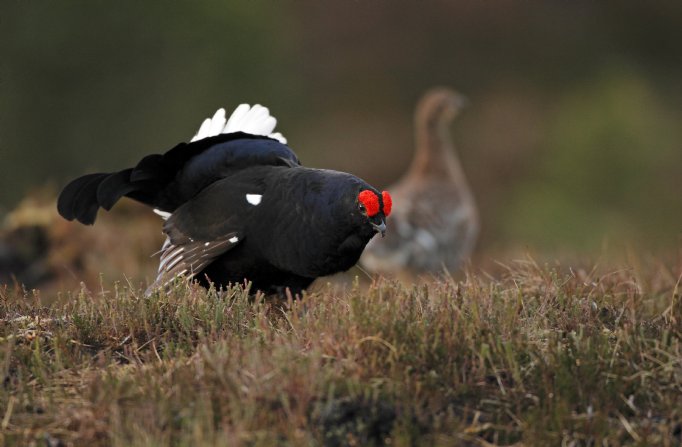 Scottish Crossbill
Heatherlea see crossbills virtually every week throughout the year, and since the birds tend to stay for some time in a favoured area, we can often take you straight to them. Some years see an influx, but you will benefit from up-to-date local knowledge, and in times when crossbills are scarce your chances of seeing them are considerably greater by choosing Heatherlea.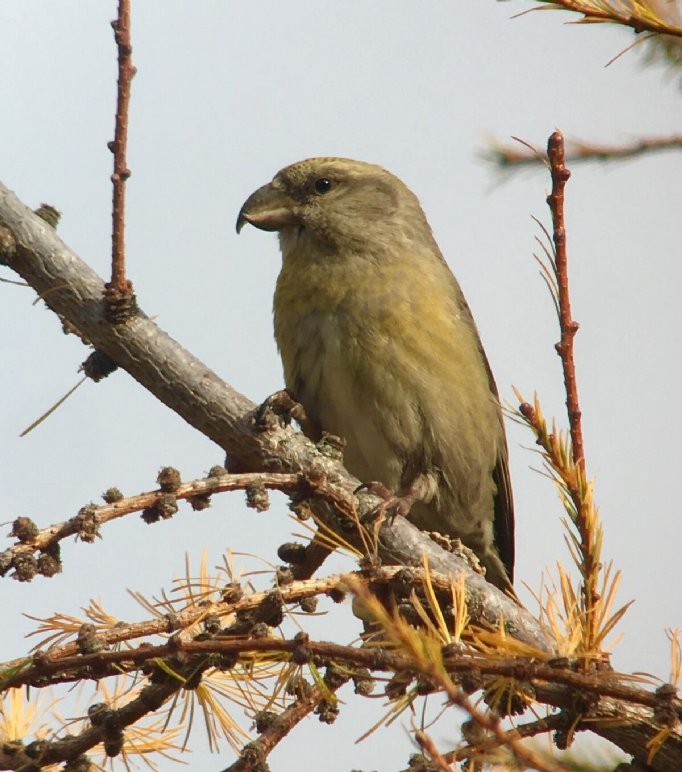 Scottish or Parrot? The debate continues, but both species are currently recognised. We see birds with bills of varying sizes, and long evenings studying photos keep us entertained here at Mountview Hotel. We will continue to show you the birds, which frequently include smaller-billed Common Crossbill too!
Crossbills are nomadic by nature and all three species are currently considered to be present and breeding within the Highlands. Identifying them is extremely difficult with overlapping features and a great deal of individual variation with all three species. DNA and Sonogram analysis are the only way to achieve positive separation, neither of which can be regularly achieved in the field. Therefore, please be aware that Heatherlea guides can only offer their 'best opinion' as to the identity of any crossbills we may see and at times, particularly with flyover birds will not attempt specific identification.

Crested Tit
A fairly common resident, seen on our feeders in winter and nearby all year. In May, Crested Tit can be elusive, as only one bird is feeding whilst the other stays hidden in the nest, but we usually see cresties fairly readily at any time. A lovely bird and a real favourite at Heatherlea.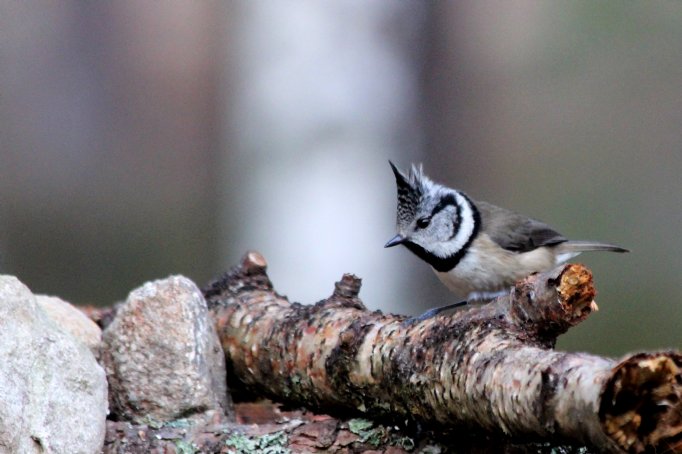 Golden and White-tailed Eagle
Eagles are key targets every week of the year, with Golden Eagle seen nearby throughout the year and White-tailed Eagles increasingly common. All our trips to the West Coast give options to see both eagle species. We always view eagles from public roads and never approach the birds within breeding territories. By late July young birds are airborne, and late summer and autumn are particularly good, with winter being superb for birds displaying and maintaining their territories.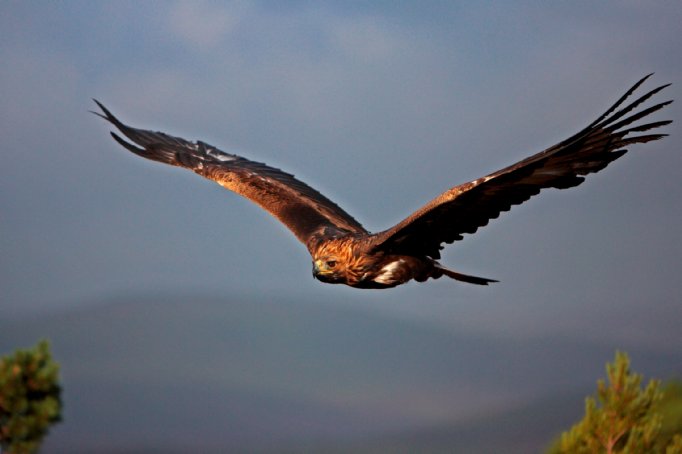 Dotterel
Dotterel are present on their breeding grounds in the Cairngorms from early May till mid-August, with the best chance of seeing colourful females in May, and males with chicks in July. One advantage of our fabulous location in the centre of the Cairngorms National Park is that we are close to all the key habitats for special birds, and we pick the best day for our mountain adventure. Weather plays a big part in our search for these birds, and we try to pick the best available day. We generally require an optional walk on a good trail, going at a slow pace.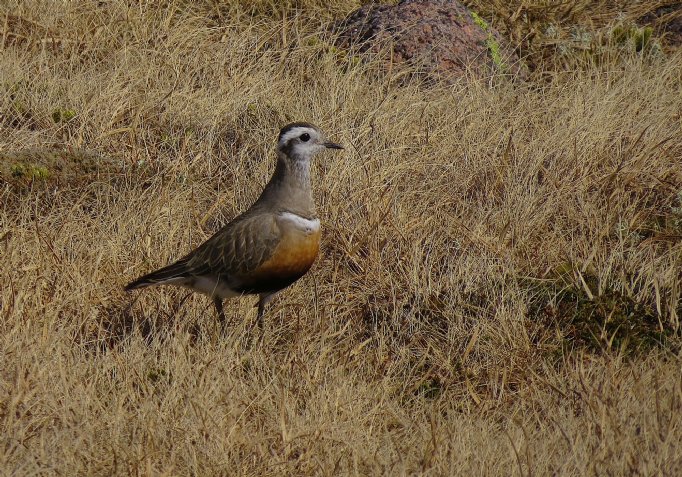 Ptarmigan
A resident species that moves across and up and down the mountains according to weather and time of year. In all seasons it is possible to see them though the best and most consistent views are gained by walking up the hill, often for 1- 3 miles return on a good path. Some weeks Ptarmigan are visible from the road, while some weeks (particularly mid-summer), we may have to search on the high tops, requiring a longer walk. Our experienced guides are in the hills most weeks of the year and know the best places to look, so we have a very high success rate with this enigmatic species.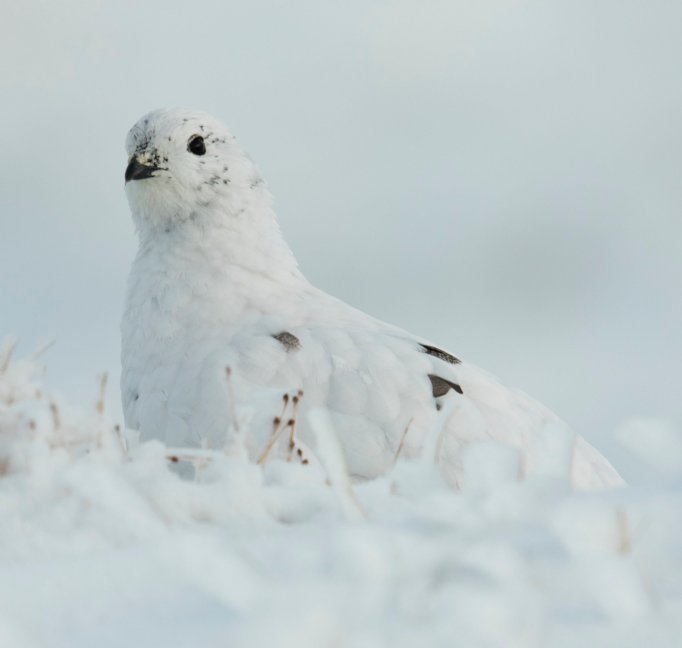 Divers and Slavonian Grebe
These beautiful birds are rare inland, and we are careful not to disturb them. All are seen in breeding plumage from late March till mid-August. Black and Red-throated Diver are seen most weeks, as are Slavonian Grebe, which have declined in recent years. Great Northern Diver are excellent in early spring, especially on trips that visit the West Coast. All four species can be seen on the open sea in winter months. White-billed Diver are rare, but we enjoy occasional sightings in spring.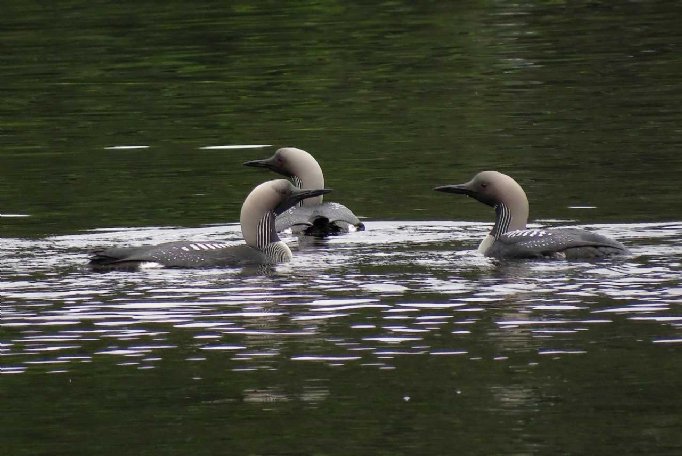 Seabirds (including Puffin!)
The seabird spectacle of northern and western Scotland is one of the great ornithological experiences in Europe. From mid May to late July seabird colonies are buzzing with birds, and our trips to Handa, the Bass Rock, Isle of May, Orkney, Shetland and the north coast of Sutherland and Caithness are all timed to see the colonies at their best, with tens of thousands of seabirds of over a dozen species including breeding Great and Arctic Skua. Our most intimate Puffin encounters are on the Treshnish Isles on our Mull and Inner Hebrides holidays and in Shetland.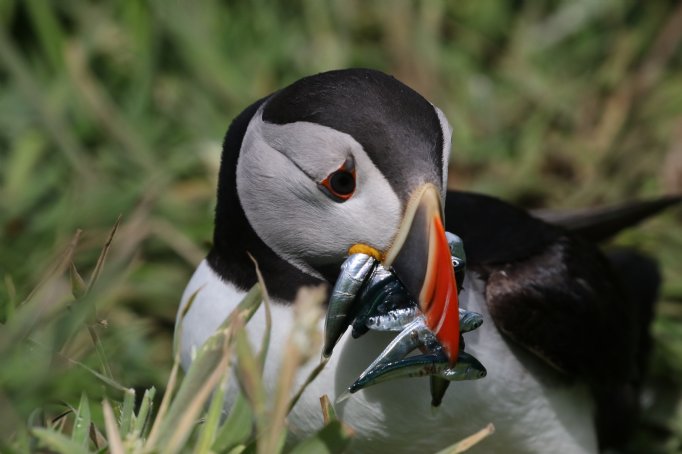 Corncrake
The elusive Corncrake has consistently proved to be one of the highlight birds of our trips to the Inner and Outer Hebrides in late Spring and early Summer. Not only do we hear numerous birds, we also succeed in seeing them. Every guest on our Outer Hebrides in Spring and Scottish Island Adventure holidays has seen Corncrake. You can now also choose our 'Highlands and Corncrake' option in May.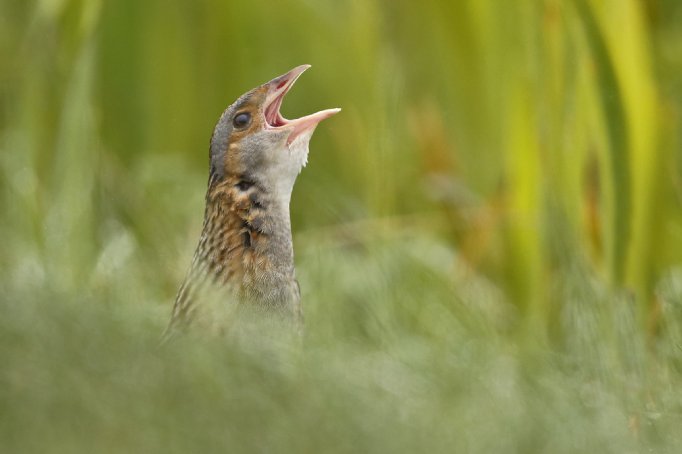 Hen Harrier and Merlin
The highest densities of these raptors is on Orkney and the Inner and Outer Hebrides and all our trips to these places offer a good chance of seeing both. While the birds move around, and some of ours migrate south for winter, we get northern birds in to replace them, so it is possible to see them every week of the year right across the Highlands and Islands. Peak time is when they are hunting lower down and migrating through, with March/April and September/October being the best months.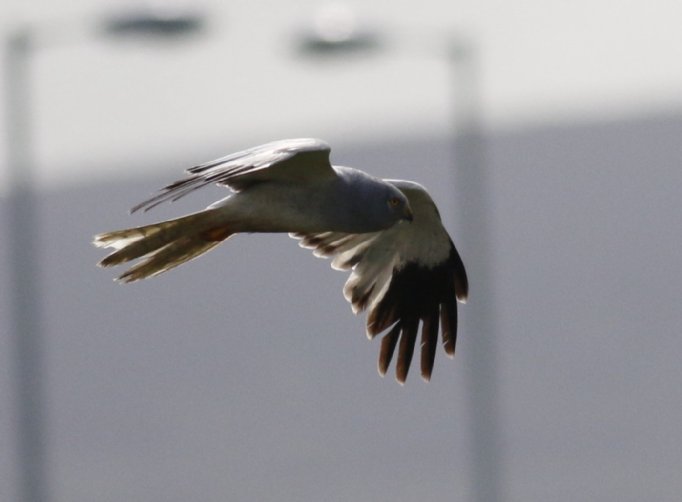 KEY MAMMALS
Otter
Local knowledge goes a long way for these hard to find mustelids! Otters are possible on all holidays throughout the year, with itineraries that stay on the West Coast, Inner and Outer Hebrides and Shetland offering the best opportunities.


Dolphins
Dolphins can be seen throughout the year on both the East and West Coast. The peak for sightings however is in summer and early autumn. Most weeks we find our resident Moray Firth Bottle-nosed Dolphins, while on the West Coast it is usually the short-beaked Common Dolphin that we come across. Each year we record Risso's, White-sided and White-beaked Dolphins, but these encounters are a bonus and are not a weekly occurrence. Many of our longer ferry crossings produce at least one species of Dolphin.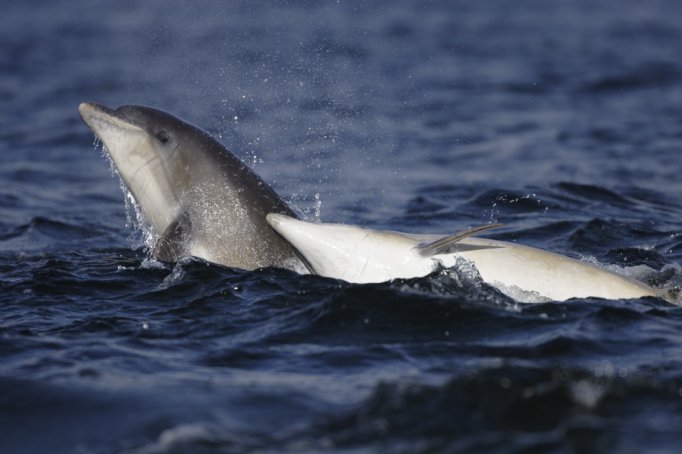 Whales and Basking Shark
Over the years we have seen Sperm, Pilot, Humpback, Sei and Killer Whales in Scottish waters, though it is always a red letter day when we connect with one of these rarities. More common are the Minke Whale sightings we enjoy between May – September on both the East and West Coast. Basking Shark numbers vary year on year, but in the right conditions on the West Coast in Summer and Autumn they can be plentiful.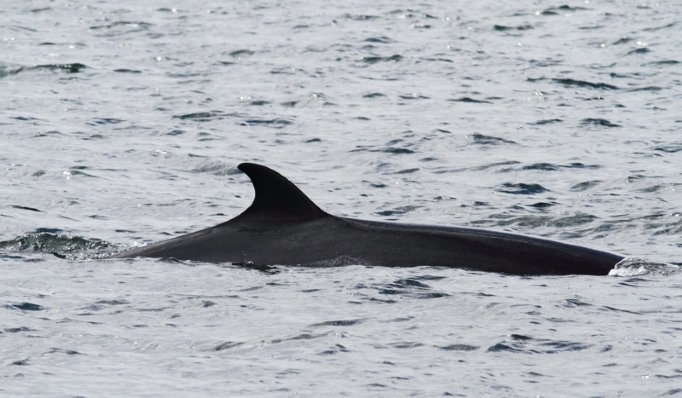 Red Squirrel
Red Squirrels are resident and locally common across the Highlands. We have several obliging individuals that visit our bird feeders here at the Mountview Hotel several times a day and almost all groups have superb sightings throughout whatever the season. You might see Red Squirrels on our feeders whilst enjoying your own breakfast.