FREE Field Guide
With HEATHERLEA, the Field Guide is INCLUDED!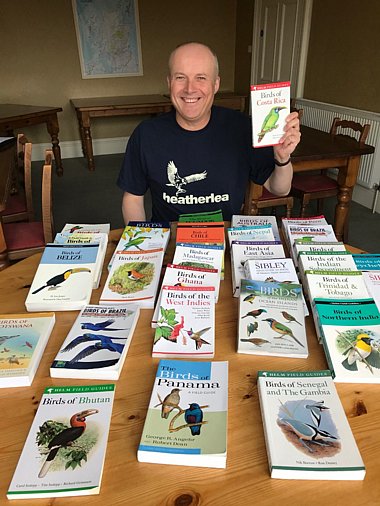 Our unique Pre-flight Service offers you more! With most of our long-haul overseas birding holidays in the 'Americas', 'Africa', 'Asia and Australasia' we include one free copy of a field guide that is relevant to the holiday with each room booked.
With some titles costing around £40, this is another benefit from Heatherlea which saves you money!
Heatherlea Guide Pete Cosgrove has reviewed all the bird books for our holidays, and recommends the most appropriate for your choice.
You can book with confidence you will have the most suitable Field Guide, and what's more, all your fellow travellers will be on the same page!