Fantastic birding on our four-night breaks!
Posted on
Our recent Short Break & Birders' Blast guests have been really lucky t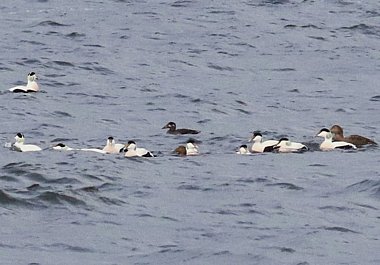 o have some great rarities in the Highlands over the past few weeks! Our days at the Moray Coast have featured a number of American vagrants including Ring-necked Duck and Green-winged Teal, the latter found by our guide Mark Warren. A drake King Eider has also been seen regularly but poses quite a challenge! It is associating with a flock of approximately 800 Common Eider so picking it out isn't easy, especially if there's a swell. A drake American Wigeon has been intermittently seen on the Black Isle, another bird associating with others, this one with hundreds of closely related Eurasian Wigeon. Three pale-phase Snow Goose showed well for a couple of groups, these have now moved eastwards but we are still tracking them! Finally at the coast we have a number of Surf Scoter and a single Black Scoter, all with Common and Velvets in a remote location we don't usually visit. Well worth the effort!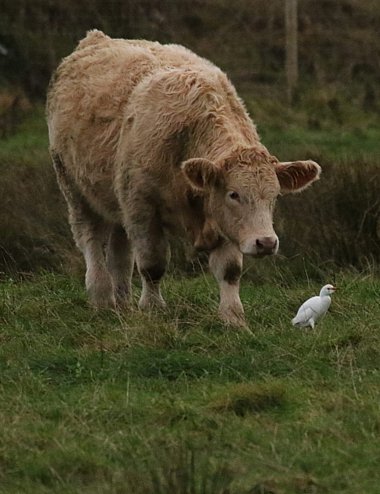 Inland we've had a Cattle Egret in Badenoch, and, while it's becoming almost a common bird down south, this is only the second record in the Highlands. A male Capercaillie has been showing well on private land, and we have seen big numbers of both Golden and White-tailed Eagle at a few different locations. With Ptarmigan and Snow Bunting on the hills, and Crested Tit, Crossbills and both Black and Red Grouse seen regularly, these short November days are just filled with excitement. What fantastic late Autumn Birding!
Our next four-night breaks are in January and February, with some places left at discounted prices - come and see for yourself!