NEW!

Picos Mountains and Meseta Plains
Wonderful Spanish birding with many key species
A great late-spring tour designed to maximise our chances of seeing many key Spanish species. This two-centre holiday combines the breeding birds of the high peaks of the Picos de Europa with the steppe and dehesa species around the Meseta Plains close to Zamora.
There are several key species in the alpine habitats of the Picos, and we target them all. This is one of the best locations in Spain for Wallcreeper, which should be actively foraging on the rocky plateau. With some luck we will watch birds coming and going to nests higher up the mountain face. Lammergeier have been reintroduced here, and reputedly are now breeding. We hope to see birds lifting on thermals or crossing cliff faces. On the slopes Alpine Accentor can be amazingly confiding, and in the same area White-winged Snowfinch may be breeding. With luck we will locate this large, long-winged finch feeding amongst the rocky screed. Other attractions include Egyptian Vulture, Alpine and Red-billed Chough, Water Pipit, and at lower levels Golden, Booted and Short-toed Eagle, Honey Buzzard, Black Kite, Red-backed Shrike, Wryneck, Middle-spotted and Black Woodpecker, Rufous-tailed Rock Thrush, Iberian Chiffchaff, and both Cirl and Rock Bunting. We stay in a tiny mountain village where time appears to have been left behind; the air is full of lingering wood smoke, and there is the constant sound of running water from the rapid river that flows through the middle of the village.
Leaving the Picos we travel south through the vast beech forest via a high pass into the region of Castile-Leon, until we reach the rich agricultural plains of North Meseta. This is one of the best locations in Spain to see Great Bustard, with a supporting cast of Little Bustard, Black-bellied Sandgrouse, Black and White Stork, Black-shouldered Kite, Great Spotted Cuckoo, Roller, Bee-eater, Hoopoe, Golden Oriole, Azure-winged Magpie, Red-necked Nightjar, Pallid and Alpine Swift, Red-rumped Swallow, Sardinian, Dartford and Western Bonelli's Warbler, and a variety of shrikes and larks. Our base here is ideally placed for us to explore steppes, plains and farmland, seasonal wetlands, riverine habitats and extensive Dehesa with holm oak, as we extend our birding as far as the Portuguese border.
A superb Spanish adventure with a large number of iconic species, and brilliant birding throughout in a wide variety of habitats.
Enjoy your complimentary pre-flight overnight hotel before your holiday begins. Full details from our office! Read more about our Pre-flight Service here!
Day 1: Friday 3 June Bilbao to Espinama
After relaxing in our complimentary VIP Lounge, we fly from Gatwick to Bilbao, arriving mid-morning. Leaving the airport, we drive to a river estuary for some introductory birding, amid lush green farmland and rolling, wooded hills. The estuary is very sandy with open views and several good viewpoints, and we begin birding with a few common waders, gulls and terns, Black Kite or even a singing Melodious Warbler. After lunch in the seaside town of San Vicente de la Barquera we move inland, collecting our first mountain birds perhaps including Griffon and Egyptian Vulture and Crag Martin. As we drive, the valley opens up with stunning views of the countryside, then onto the tourist town of Potes and our destination at Espinama in the high Picos de Europa, where we stay for four nights.
Day 2: Saturday 4 June Espinama-Fuente De, the high peaks
If the weather forecast is good, we take our earliest opportunity to visit the high peaks via cable car, hopefully as soon as possible in the morning. The journey is spectacular, taking us to an elevation of 1823 mts in just four minutes. We aim to spend all day birding at this high elevation to maximise our chances of finding our key targets, Wallcreeper, White-winged Snowfinch and Alpine Accentor. We also check flying raptors, as vultures and eagles are frequently seen moving over the mountains or flying through the valleys, and we have good chances of Lammergeier. Wild, immature birds have been relocated here from the largest breeding population in the Pyrenees. Other birds in this alpine zone include Alpine Chough (perhaps in large flocks), Red-billed Chough, and Water Pipit. The Pipit can be a skittish bird, though with luck we should be able to see the pink suffusion on its breast, a real treat. We aim to take our time gently walking on decent tracks in awesome mountain scenery up in the clouds. Through careful scanning Chamois are normally found grazing on the mountainside. A memorable day, and with luck good chances of exceptional birding.
Day 3: Sunday 5 June Birding the Lebena valley
A more relaxed, slower-paced day after our mountain adventure. After breakfast we enjoy a walk around our fascinating village, set back in a time when many houses still have a part of their ground floor given over to cattle and horses, kept inside during the snowy winter months. In the village we should find singing Serin, plus Common and Black Redstart in gardens, with Dipper in the fast-flowing river Deva. On the steep meadows surrounding the village Red-backed Shrike abound, with Bullfinch and Spotted Flycatcher around the woodland edges. Overhead Goshawk and Common Buzzard are possible, with a chance of flyover Black Woodpecker. We explore some local valleys where we have a chance of adding more species, and on a delightful hillside with open woodland we have an excellent chance of finding Wryneck breeding in an area of ancient chestnut trees. Nearby we look for singing Iberian Chiffchaff, and with majestic views of a sweeping panorama below, good conditions at this point should find plenty of raptor activity with Short-toed and Booted Eagle plus Egyptian and Griffon Vulture in the skies. Another spot with old orchards is a favourite place for Middle-spotted Woodpecker. In another valley off the Hemida Gorge we take a high mountain road checking out very isolated meadows and steep rocky gorges for other birds of interest including Rock Bunting and perhaps both species of Rock Thrush.
Day 4 Monday 6 June La Vega De Liebana
Today we explore the valley around La Vega La Liebana, taking a very scenic route away from the high peaks into an area of lower mountains with lush valleys and thickly forested hillsides. We should find plenty of Red-backed Shrike and Cirl Bunting, and perhaps Pied Flycatcher. As the day warms up we should witness plenty of raptor movement: Honey Buzzard may be out on the thermals slowly rising alongside Common Buzzard, offering a great opportunity for comparison. Other raptors may be found, with a good chance of Golden Eagle, both morphs of Booted Eagle or perhaps even a Short-toed Eagle carrying a snake! On some of the lower more open slopes we may hear singing Tree Pipit or the scolding of Common Whitethroat. At several sites we look out for Rufous- tailed Rock Thrush, which frequently breed around the rocky slopes. At Puerto San Gloria there is a magnificent viewpoint with stunning views of the surrounding high mountain peaks, and we can set up our scopes to scan the mountain side for any movement. We might be very lucky here and see Brown Bear, a memorable experience!
Day 5: Tuesday 7 June Transfer to the Meseta Plains
Today we depart the high Picos De Europa for our journey south-west towards Zamora in the region of Castile-Leon, a journey of around four hours, though longer with birding stops! We drive through extensive beech forest and via the Piedrasluengas Pass at 1375 mts, and onwards through a variety of habitats, perhaps including La Nava de Fuentes wetland, part of a huge over-drained basin now managed for wildlife. Eventually we reach the plains, where vast areas are given over to growing crops. Some of this land is farmed in a sympathetic method to many of the special breeding birds, and this habitat promises Great and Little Bustard, indeed this area holds one of the largest populations of Great Bustard in Spain. Other key species include Stone Curlew, Black-bellied Sandgrouse, Montagu's Harrier, Lesser Kestrel, Short-toed and Calandra Lark and Tawny Pipit. During the next few days we visit many varied habitats, including the Dehesa woodlands, seasonal lagoons set in the vast farming area, and the riverine habitat around the Duero and its tributaries, adding to our bird list as we travel. Overnight near Zamora for three nights.
Day 6: Wednesday 8 June Villafafila Plains
Our first full day birding on the plains around Lagunas de Villafafila, where our top target birds are both Great and Little Bustard as well as many of the key Spanish steppe species. We have excellent chances of finding Montagu's Harrier, Lesser Kestrel, Stone Curlew, Fan-Tailed and Spectacled Warbler, Calandra and Short-toed Lark and Spotless Starling. Another area to visit is the abandoned village of Otero de Sariegos, for Rock Sparrow. Later in the day we might visit the River Elsa area for a few more species, with luck including Purple Heron. Tonight we may try a suitable place nearby for Red-necked Nightjar, which has a lovely nocturnal song.
Day 7: Thursday 9 June Arribes de Duero Park
Our destination today is the Arribes del Duero International Park, which lies along the Spanish-Portuguese border. This is a very extensive area with a variety of habitats, including open Dehesa woodland interspersed with grassland grazed by cattle and sheep. This creates a rich environment for several scarce species, including Rock Sparrow, Turtle Dove, Woodchat and Iberian Shrike, Black-shouldered Kite, Great Spotted Cuckoo, Roller and Azure-winged Magpie to name a few. In other parts we check out scrubby areas for Dartford and Western Bonelli's Warbler, plus Western Orphean Warbler and perhaps Thekla's Lark. In the afternoon we can cross the border into Portugal to scan for Alpine and Pallid Swift, Crag Martin and possible Red-rumped Swallow. Along the river are high sided cliffs where we may find Golden and Bonelli's Eagle, Peregrine and vultures.
Day 8: Friday 10 June return to Bilbao and depart
After breakfast we head back towards Bilbao, a journey of around six hours including lunch and birding stops. Taking the scenic routes, we should be able to enjoy relaxed birding in a few suitable locations, aiming to arrive at the airport early evening, for our flight back to the UK.
Please note: all itineraries are given as a guide only. Actual holiday content may vary according to the judgement of your guide, and elements beyond our control (eg weather).
What's included in your holiday price:
scheduled return flights between London and Bilbao, including all airport taxes.
ground transportation as outlined including all transportation in Spain in a modern air-conditioned vehicle,
accommodation and all meals, including breakfast, lunch and dinner.
the services of your leaders
entrance fees to parks and reserves, and tips to hotels and restaurants.
The Heatherlea Pre-Flight Service offers everything you need at the airport, including hotels, car parking, airport lounges, regional flights, and upgrades. Let Heatherlea take the strain! Pre-flight airport hotel and lounge included free of charge subject to terms and conditions.
What's not included in your holiday price:
Travel insurance
alcoholic drinks
laundry
optional tips guides
any other costs not specified as 'included'
More Holiday Information
Accommodation is in comfortable hotels or guest houses with all rooms en suite.
Food and drink. Toast, jams and preserves, yoghurts and fruit are available for breakfast, they tend to be rather Spartan (which is typical for Spanish mountain hotels) though each hotel varies slightly with eggs, cheese and cold meat as alternatives. Most days we will take a packed lunch from our hotels to allow as much field time as possible. We will make stops for coffee and formal facilities at least once a day too. Cold, bottled water will be provided. Vegetarian and other diets are welcome.
Walking is generally light/moderate. There will be some uphill track and road walking, though generally an average level of fitness is required.
Weather. Temperatures will vary from 6 - 12 degrees C in the cooler mornings, but will quickly rise as the day goes on. Temperatures between 19-26 degrees C are the norm for this time of year. Hot summer weather in the mountains can lead to thunderstorms and heavy rain, especially in the afternoon and evening, though when we are in the high passes any wind will often feel cold. As we are in the mountains, the weather can be changeable at short notice. The weather can be very changeable in the mountain, therefore need plenty of layers may be needed.
Insects. There may be biting insects at times, so a good mosquito repellent is recommended.
Group size is restricted to 12 clients maximum.
Flights are by scheduled airline, from London.
YOUR GUIDE
Bernie Forbes - Bernie is a highly experienced tour leader with a deep love of nature and birding, and his groups enjoy great birding in his company, learning from his vast experience of bird calls and songs. Bernie has led many groups in Europe, North Africa, Turkey and Texas, and has been a Heatherlea Guide for several years, in a number of destinations including Scotland as well as overseas. Popular and in great demand, Bernie still leads field trips around Sussex when not working for Heatherlea! Bernie will be joined by another from the Heatherlea team with more than six clients.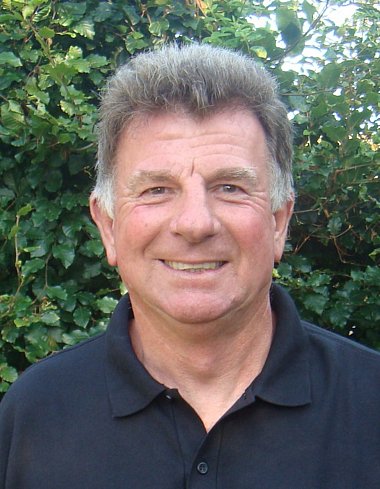 Why choose Heatherlea for your birding and wildlife holiday in Europe?
Our overseas holidays are planned with care to offer great birding and wildlife, led by capable Leaders who really look after you. Every holiday is run the 'Heatherlea Way', and we hope our Overseas Adventures remind you of the quality and care so many of you enjoy in Scotland. That means rewarding and exciting days in the field, and good quality accommodation and meals, with a real flavour of the country we are visiting. Heatherlea always seek to include the personal touches that make all the difference.
Heatherlea holidays are not 'dawn to dusk' expeditions. Our less-intensive approach is ideal for those who want to relax whilst experiencing the best wildlife watching, and wherever possible we organise early or late activity on an optional basis. We also take sensible breaks when in very hot places and regular comfort breaks on every holiday whenever possible. All itineraries are planned carefully around the best wildlife opportunities, and you won't miss out on memorable wildlife, whilst enjoying relaxed, informal days that are great fun.
The really important part of any wildlife holiday is the experience for you, our valued customer. Heatherlea invest in many things to offer you the best possible service;
We have been organising birding and wildlife holidays for over 30 seasons, and have a highly experienced and capable office team. We also offer a telephone and email service outside normal office hours.
Heatherlea overseas holidays have a maximum of 12 clients per trip, putting the emphasis on personal service, and helping you get the best possible experience.
Our holidays often include things which others might invite you to pay yourself, for instance Departure Taxes and tips to hotels.
All elements of our holidays are sold under our own licence, ATOL 6113. Under 'Flight-Plus' legislation it is a legal requirement of any tour operator to hold an ATOL licence for the supply of any overseas holiday where a flight is involved, if that holiday includes either overseas accommodation and/or car hire. It can be a criminal offence for an operator to book flights as part of a package without an ATOL licence. Heatherlea also hold full Tour Operator Insurance for your added protection.
Heatherlea is your complete wildlife holiday provider. Our 'Back Office' team can organise all your pre-flight and other travel needs. Our specialists will help you book the right services, at the best price. Book holiday extensions through us, and your ATOL protection is extended further. We don't charge extra for this service.
Heatherlea is a limited company, registered in Scotland, and registered to pay VAT (applies to all holidays within the European Union).