Northumberland in High Summer
Including the Farnes, Coquet Island, Lindisfarne and Kielder Forest
Dates

20 Jun - 27 Jun 2020
19 Jun - 26 Jun 2021

Destination
Duration
8 Days
Focus
Guides
Max Group Size
7 per guide
2020 Price

£1695 pp

£165 single supplement.

Deposit £200

2021 Price

£1795 pp

£275 single supplement.

Deposit £200
Focusing on the summer wildlife of one of the most picturesque and unspoilt corners of England. This slow-paced single-centre holiday takes in the highlights of the coast, islands, uplands, farmland and forest of this beautiful region, with a range of birds and wildlife on offer, with visits to iconic cultural and historical sites along the way.
Potential Highlights of our week:
The Farne Islands: huge colonies of Puffins, Eider, Shag, Terns, Guillemots, Razorbill, Kittiwakes, Atlantic Grey Seals
Cheviot Hill Valleys: upland scenery & habitat, Dipper, Common Sandpiper, Grey Wagtail, Raven, Ring Ouzel, Wheatear, Whinchat, Buzzard, Wild Goats,
The Holy Island of Lindisfarne: History & Saints, peace & solitude, mudflats & waders, walks, flowers, butterflies
RSPB Saltholme on Teesside & Derwent Valley, Tyneside: Avocet, Water Rail, Yellow Wagtail, Terns, migrants, Red Kite, woodland birds, mixed-industrial landscape
Coquet Island & Northumberland Coast: Nesting Roseate, Little & Arctic Terns, Kittiwake colonies, unspoilt beaches
Kielder Forest & Hadrians Wall: Ospreys & Raptor watchpoint, Crossbill, iconic scenery
Potential for a 100+ birdlist in the week
Day 1 - Saturday Arrival
After arriving by train, road or other means we gather at our comfortable hotel, our base for the next 7 nights, for our first group meal and an introduction to the week ahead. Please note, if travelling by train your guide will meet you at Alnmouth station at 15:00 on arrival day. If travelling by car, we will meet at our hotel at approx. 16:00. You can leave your vehicle parked here for the duration of your holiday.
Day 2 - Sunday The Farne Islands
The Farnes are our primary target for the week - gauging our best day to visit by tide and weather conditions. The Farnes are one of Britain's greatest wildlife spectacles – especially during the summer breeding season with huge colonies of thousands of terns, Puffin, Guillemot, Razorbill, Eider, Kittiwake, Shag and Atlantic Grey Seal. All of your senses will be engaged, as you stand toe-to-toe and face-to-face amongst the clamouring throng of seabird life. Departing from the harbour at Seahouses we aim to spend all day visiting the two main islands, Staple Island in the morning, transferring to Inner Farne in the afternoon. Late-June and early-July is a great time to visit; some birds will have fledged young, others small chicks whilst some will be on eggs. A photographers paradise with time to fully enjoy and appreciate the experience.
Day 3 - Monday The Cheviot Hills
Today we head inland to the Cheviot Hills and Northumberland National Park, to the west and north of the county. A huge block of wild, untamed lands with few people but a number of narrow secluded valleys that penetrate into the heart. We will visit two or three of these valleys, choosing from College, Harthope, Alwin, Ingram and Coquet, exploring the typical upland habitat and wildlife. We might see Dipper, Raven, Peregrine, Red Grouse, Grey Wagtail, Ring Ouzel, Wheatear, Common Sandpiper and maybe a few Wild Goats too.
Day 4 - Tuesday The Holy Island of Lindisfarne
If the tides are suitable we will intentionally become stranded and cut off by the sea on The Holy Island of Lindisfarne - where the causeway floods twice daily. It is comprised of 3500 hectares of dunes, saltmarsh and mudflats; great for walks through the interior and rocky shore and for breeding birds, flowers, butterflies and sea-watching with both Grey & Common Seal resident. The island is famed for its Christian and bloody Viking past, the Castle, Gertrude Jekyll garden and of course the Priory. When the tide is high the island relaxes from the pressures of modern life and takes on a discernable spiritual tranquility, similar to Iona, where there are ancient monastic connections. This gives us time and opportunity to soak up the unique atmosphere before we head back across to the mainland.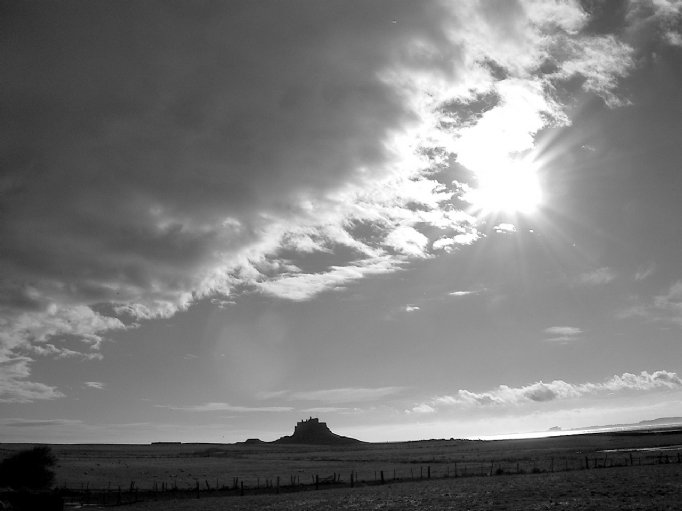 Day 5 - Wednesday Derwent Valley and RSPB Saltholme
Today we head south to the Derwent Valley on the fringes of Tyneside, the only UK urban release site for Red Kites, a great area to see these magnificent birds, with river and woodland species nearby. Further afield, we venture south of the Tyne and to the RSPB Saltholme reserve on Teessid, and Seal Sands - an area of wetland, reedbeds, grassland and meadow, great for birds and visiting migrants with the backdrop of industry and post-industrial architecture. This fairly newly constructed reserve has developed well during its short life span and the area attracts one of the northernmost colonies of breeding Avocet. We may see Bittern, Marsh Harrier, Reed Warbler, Yellow Wagtail and terns, with chances of migrant waders too. Depending on time we may return via the Tees or Durham dales.
Day 6 - Thursday Coquet Island and the Northumberland coast
Back in Northumberland, this day will be spent on the coast in the south-east part of the County where a string of nature reserves, pools and coastline attract wonderful wildlife. Perhaps the highlight will be a boat trip (tide dependent) around Coquet Island (only a mile offshore and an RSPB reserve with unfortunately no public landing arrangements) home to 90% of the UK's population of the very rare Roseate Tern and another huge seabird breeding colony. From the boat it is possible to pick out these birds from the massed throng of wheeling birdlife that we will encounter at close range. We also visit some of the other places in the area; Hauxley Reserve, Druridge Bay & Pools, Cresswell Ponds, Newbiggin Bay, we will pick the best spots according to the weather and recent sightings.
Day 7 - Friday Kielder Forest
Heading inland again we go west over the Otterburn Moors and Ministry of Defence Training area to Kielder Forest and Kielder Water, very good in summer for forest, woodland and moorland birds with currently three pairs of breeding Osprey, breeding Crossbill and a raptor watchpoint particularly known for Goshawk. Our return will take us back along the Military Road, running parallel to Hadrian's Wall where we may have time to walk a section (at Steel Rigg or Cawfields) that typifies this ancient site.
Should weather and conditions seriously affect our plans throughout the week we still have many places all along the Northumberland coast to potentially visit for mainland seabird colonies, geological features and other points of interest. These include Beadnell Bay, the Long Nanny Reserve for Little and Arctic Tern, Embleton Bay, Craster, Dunstanburgh Castle, Howick and the Cullernose Point Kittiwake colony, beaches at Boulmer and Alnmouth, and the Coquet River at Amble/Warkworth. Even further north we may visit the ancient Border Town of Berwick-upon-Tweed, to see the River Tweed, harbour, estuary, beaches, geology, history, fortified walls, and the Lowry Trail; an art trail dedicated to the work of LS Lowry, a frequent visitor, parts of which are great for wildlife watching onto the river and estuary. Away from the coast we have chance to visit The Chillingham Wild Cattle (entrance fee), an 800 year-old herd of truly wild, untamed, undomesticated, unique group of animals that hark back to medieval times. Run by a charitable trust they have a DNA unmatched by any other cattle in the world and speculation is still uncertain as to their origins. So, whatever the weather, there are more than enough places, habitats and experiences to fill a week long tour in and around Northumberland with a potential birdlist of over 100+ species.
Day 8 - Saturday Departure
After our final breakfast, guests will be dropped off at Alnmouth railway station for ongoing trains departing from 09:30 onwards.
Please note: all itineraries are given as a guide only. Actual holiday content may vary according to the judgement of your guide, and elements beyond our control (eg weather).
What's included in your holiday price
Seven nights comfortable en-suite hotel accommodation. We choose from our personally inspected shortlist, where birders are welcome and the hospitality is special. Guests are never expected to share. All rooms are en-suite. Full details with your joining pack.
Full English breakfast and dinner from Saturday evening till Saturday morning, packed lunch each day from Sunday to Friday.
All ferry crossings
All entrance fees for reserves
All transport by comfortable minibus.
Guidance from a professional Group Leader.
What's not included in your holiday price
Insurance, drinks and other items of a personal nature.
Guide
Mike Coleman
Mike is a very experienced Heatherlea Guide in the UK and in many overseas destinations. Mike became familiar with birding in Northumberland during his time at Newcastle University in the 2000's, and is looking forward to taking you birding in this beautiful part of the north-east.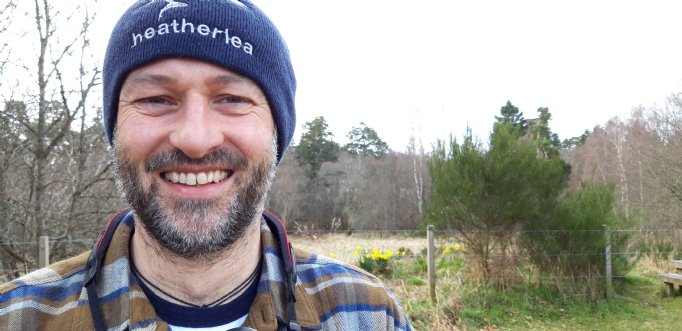 Mike will be joined by another from our team with more than seven clients.
Field Notes
Expect a wide variation in weather conditions, which can be wild and unpredictable, with temperatures perhaps averaging around 16 degrees Celsius. Sunshine, rain and strong winds are all possible, and you will probably experience a bit of everything. Biting insects are not expected. Please bring waterproof walking boots or shoes, weatherproof clothing and a small rucksack. Boat trips and exposed coastal locations can be cold at any time of year if the wind picks up, please pack accordingly. The holiday will be run at a relaxed pace, with time for photography, general wildlife and botany as well as fabulous birdwatching in a spectacular setting! There will be short to moderate (1 to 3 mile) walks most days mainly on well walked tracks and paths, nothing over strenuous, usually on well marked paths without too much climbing but a reasonable level of health would be an advantage to be able to get off the beaten track and away from vehicular access.
Travel
Easily accessible by car with good road connections (A1, A69, A19) or by mainline London-Edinburgh rail services – collection available from Alnmouth rail station. Newcastle Airport is not too distant with good taxi/public transport links for transfer too. Any questions please just contact the office.
Why choose Heatherlea for your birding and wildlife holiday?
Heatherlea is one of Britain's leading wildlife holiday operators. In 2019 we celebrate our 29th Anniversary with more choice than ever, both in Scotland and overseas. Relax and enjoy yourself, as we do all the planning! Above all, we make it our business to show key wildlife to you. Our fully inclusive guided holidays concentrate on the real experience, and we take time to ensure that each of our guests enjoys everything we do.
We have been organising birding and wildlife holidays for 30 seasons, and have a highly experienced and capable office team. We also offer a telephone and email service outside normal office hours.
We are a small company, run BY birders FOR birders. Come and see!
Heatherlea are Mainland Scotland's FIRST '5-Star Wildlife Experience!' This is the highest available grading, classified as 'exceptional' by visitScotland.
Heatherlea hold full Tour Operator Insurance for your added protection.
Heatherlea is a limited company, registered in Scotland. We are also registered to pay VAT, which is included in your holiday price as quoted on this page.
Once your holiday is confirmed in writing by us, we promise not to surcharge the price for any reason.
Trip Reports