BBC Wildlife Magazine Reader Holiday to Costa Rica
Discover the astonishing richness of Costa Rica's wildlife!
More Info

Expert local Leader Paco Madrigal, plus Heatherlea Guide Kevin Shaw.
Max group size 12 clients.
Direct flight from London Gatwick.

This holiday itinerary has been specifically designed to include elements requested by BBC Wildlife Magazine. The night walk at La Selva Biological Station, and our search for Green Turtle hatchlings at Tortuguero are exclusive to this itinerary.
Costa Rica is very different from the usual European idea of Central American countries. For example "teachers, not soldiers" is the watchword, and as a result the country has one of the highest rates of literacy in the world. The people are welcoming and friendly, and also very proud of their commitment to conservation. They have a national park system that covers around 12 percent of the land surface, in addition to numerous privately-run reserve areas, which in total protect over a quarter of the country. Costa Rica has sunny, pristine beaches, wonderful tropical wetlands, lowland rainforest, high cloudforest festooned with orchids and bromeliads, and cool, misty mountain tops.

This intensely beautiful tropical land is dominated by a chain of spectacular mountains and active volcanoes rising to over 3,500m. The mountains divide the country into quite separate ecological zones, each with its characteristic fauna and flora, with the result that Costa Rica is one of the most biologically diverse countries in the world, with more bird species to the square mile than any other country on earth. This is a birdwatcher's paradise where more than 850 species have been recorded, nearly 10% of the world's total - and all this in a country less than the size of England!
This BBC Wildlife Magazine Reader Holiday promises a vast range of colourful birdlife, exotic monkeys and sloths, lizards and crocodiles, bats, amphibians, turtles and snakes, harmless large rodents including Agouti, a host of butterflies and a wealth of flora. We include a walk to find Green Turtle hatchlings and a night walk at La Selva Biological Station which are exclusive to this BBC Wildlife itinerary.

You'll visit unique range of habitats, from pristine beaches and tropical wetlands to high cloud forest festooned with orchids and cool, misty mountain tops. Amongst many highlights you will discover Tortuguero National Park on the Caribbean coast, where you'll go in search of all six kingfishers of the Americas, and Neotropical River Otter on a gentle boat ride through brackish mangroves. And as the first of our exclusive reader offerings, you will also go looking for Green Turtle hatchlings heading for the sea, and Red-eyed Tree-frogs.
Other highlights include the misty highland cloud forest at the northernmost point of the Paramo habitat, home to magnificent Resplendent Quetzal. Arenal Observatory Lodge is a birding and wildlife hotspot, with breath-taking views of adjacent Arenal Volcano, and the stunning natural beauty here will astound you. La Selva Biological Station is a famous research station where many of the world's discoveries about tropical rainforests have taken place. Peccaries, agoutis, coatis, sloths, and monkeys frequent the area, and as another exclusive offering for BBC Wildlife readers, we take a night walk to experience the rainforest. You may see kinkajous, potoos, owls, bats, and invertebrates such as stick insects, cicadas, moths, katydids, spiders and peanut-headed bug, and perhaps bioluminescent fungi. Each evening there will also be an optional get-together at dinnertime to go over the bird list.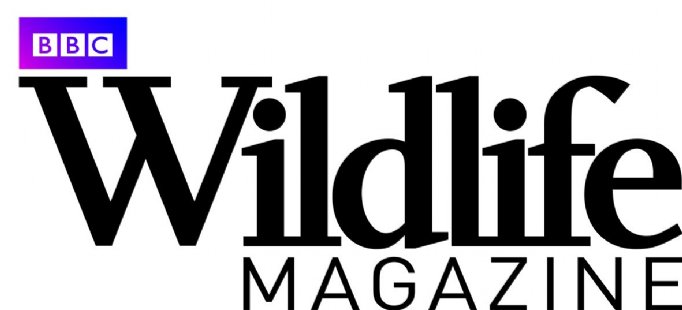 Your Tour Leader for this holiday is Paco Madrigal, widely regarded as one of Costa Rica's very finest wildlife leaders. The tour will be organised by Heatherlea, a leading UK Tour Operator, and Kevin Shaw of Heatherlea will travel with you from London and throughout the holiday. Kevin has completed similar holidays to this four times, and is looking forward to joining you as Tour Guide.
Walking is generally easy, and the pace is relaxed and laid-back. This is not an intensive birding holiday, rather a hugely enjoyable and rewarding experience. Our local agents here are noted for their meticulous organisation and excellent guiding, to ensure a really first class holiday. Expect fabulous wildlife, comfortable accommodation in excellent hotels and lodges, all of which are experienced at hosting groups of birders, and which offer good food with a wide choice.
Feedback from our very successful 2015 holiday

Hi Kevin,
I wanted to thank you so much for organising such a brilliant trip to Costa Rica. I really cannot emphasise enough how much I enjoyed it. Each day seemed to get be better than the one before, but at the end, I couldn't really say which place I had enjoyed the most. They were all so different and each one was brilliant in it's own unique way. It was so hard choosing only 3 highlights, and since I have been home, I have changed my mind several times!

The transport was wonderful, and of course Carlos was the best driver ever. How he manoevered that bus up and down so many steep, windy roads, I have no idea! Naturally, words cannot convey how impressed I was with Paco's knowledge. He is a great find for your tours! Please pass on my best wishes to him and his family, and reiterate how much I enjoyed learning from him. Toby was great company and good fun too. Again, his knowledge was impressive, considering he had not been there before, but he clearly has a gift when it comes to birds.

I have been raving about this trip to my friends and family, and bearing in mind how much travelling I have done in Africa, I have surprised myself in rating this one of the best ever. You and your company did a wonderful job with the organisation, so THANK YOU very much indeed. I shall always remember these last 2 weeks, and the trout will have a special place in my memory!!!
Thank you so much for the trip report. I spent a happy 20 minutes reading it yesterday and it brought back wonderful memories. It was interesting, enjoyable and very well written. We did have a super time didn't we? The photos are great and added to the whole report. It must have taken ages to write, and a depressingly short time to read!!!! I will make sure I read it regularly so I can relive the whole holiday, and will also pass it on to my birding friend in South Africa, and make her even more jealous!

I hope to join you again some day - it was such fun.

Please pass on my thanks to Toby for his good humour, knowledge and patience.

With all good wishes for Christmas and the New Year
Ms JA
..........................................
Dear Heatherlea,
Just to say a big thank you for a truly excellent and very well planned trip to Costa Rica. The wildlife was stunning, and non stop – the guides made such an effort to make sure everyone saw everything. The accommodation was brilliant, and the standard of care and attention exceeded all expectations; no little detail was overlooked and it was a delight to be relieved of all the usual airport stress. Its the best £4,500 I have ever spent.

Thanks again to all concerned,
Ms SP
............................................
Hello Kevin,
I'm still reeling from the mind blowing Costa Rica trip and I'd like to thank you, Toby, Paco and all the other local guides for your endless patience and good humour. Your attention to detail was second to none and I will recommend your company whenever I get the chance.
Regards
Ms AS
.............................................
For the attention of Kevin Shaw,
Mrs F and I would like to thank you and all the Heatherlea team for a most enjoyable holiday. The guiding was first class, the accommodation was excellent, and the organisation was flawless. We found Costa Rica a fascinating country and will be recommending it (and Heatherlea), to all our friends.

Thanks again,
Mr and Mrs HF
...........................................
Dear BBC Wildlife,
We have just returned from the holiday of a life-time in Costa Rica having seen the advertisement in your magazine, BBC Wildlife, last year.

The organisation by Heatherlea was first class and the knowledge of wildlife by the Costa Rican guide, Paco Madrigal, was outstanding. Every aspect of the environment was observed and discussed from dawn til dusk and ended with a bird list of 327 different species (including Resplendant Quetzals).

I nearly booked up again when I saw the advertisement in this month's magazine!

Mrs LF
.............................................

To all staff,

We have just returned from the BBC Wildlife Costa Rica holiday, and would like to thank you all for such a wonderful trip, the astonishing wildlife, accommodation, food, experts, and fellow travellers, were all without fault. We appreciate that it's not just the "front of house", Kevin, Paco, & Toby, but the many backroom people who organise and plan such a trip.

Many thanks,

Mr and Mrs AH
............................................
To read the full Trip Report of this holiday, which took place in November 2015, please click the 'Download Extrapack' button at the bottom of this page.
Outline Itinerary
Day 1: Tuesday 22 November ARRIVAL and WELCOME
We arrive in San Jose where you will be warmly welcomed by your guide and driver, and escorted back to your comfortable hotel. Depending on arrival time, you may be able to walk in the lovely gardens to relax after a long day of travel. The gardens are home to many spectacular tropical birds, including Blue-crowned Motmot, Hoffman's Woodpecker, Ferruginous Pygmy Owl and Rufous-tailed Hummingbird. You will be impressed by the extensive orchid and bromeliad gardens here as well. Anyone interested in geology? This hotel has an amazing rock and mineral collection with nearly every piece found right here in Costa Rica. In the evening you can venture out to look for frogs at the frog pond. (Overnight: Hotel Bougainvillea)
Day 2, 3: Wed 23 Nov, Thur 24 Nov TORTUGUERO
In the morning we enjoy a little light birding at the hotel before our exciting journey by land and then boat to Tortuguero National Park on the Caribbean coast, known as the Amazon of Costa Rica. Here we explore the rich labyrinth of waterways which will afford us excellent wildlife viewing. The area boasts 320 bird species, including Tiger Herons, Agami Heron, White-fronted Nunbird, and all six species of Kingfishers belonging to the Americas. Along with birds, we may also see sloth, caiman, iguanas, poison-dart frogs, fresh-water turtles, basilisk lizards, Honduran White Tent-making Bats, and three species of monkeys which frequent the banks. In the evening we venture along the nearby beach to look for Green Turtles, which nest here between June and October. We may see baby turtles hatching and making their way to the ocean waters, and this part of our itinerary is exclusive to BBC Wildlife Magazine. This is also a great place to look for Red-eyed Tree Frogs that come out to sing in the evenings. (Overnight: Laguna Lodge)
Day 4: Fri 25 Nov TORTUGUERO - SARAPIQUI
Travel to Selva Verde Lodge in the tropical lowlands of Sarapiqui, where we spend the afternoon exploring the wildlife-rich riparian zone along the banks of the Sarapiqui River. This rain forest region at the base of the Caribbean slope is well-known for hosting the greatest diversity of tropical flora and fauna in the country. Here Sunbittern, Black-faced Grosbeak, and Gray-necked Wood-Rail are a few of the spectacular inhabitants, and this is the most likely spot on the trip to see Great Green Macaw, an endangered species that depends on the Dipteryx tree for feeding and nesting. This is one of the emergent trees commonly found in Sarapiqui. Also lurking in the forest are two- and three-toed sloth, monkeys, agoutis and peccaries. We will also seek tiny poison-dart frogs. Their bright colours will astound you. (Overnight: Selva Verde Lodge)
Day 5 & 6: Sat 26 Nov, Sun 27 Nov LA SELVA BIOLOGICAL STATION
We spend the next two days at La Selva Biological Station run by the Organization for Tropical Studies (OTS), a highlight of the trip. The station is among the most famous tropical research facilities in the world, and there is no better place to experience the rainforest with its outstanding abundance of wildlife. The station is home to more than 420 bird species, more than 500 species of butterflies, 55 species of snakes, and 120 species of mammals. A vast variety of trees can be seen in the arboretum. You will enjoy the unique opportunity to explore the rich forests in the place where much of the world's discoveries about Tropical Rainforests take place. Animals here are not camera shy, so there will be ample photo opportunities. Peccaries, agoutis, coatis, sloths, and monkeys frequent the area, all of which makes for an unforgettable experience. We will also venture out one night for a taste of the rainforest after dark where a whole host of new creatures can be seen and heard, including kinkajous, frogs & toads, potoos, owls, bats, maybe a snake or two, and insects that come in all different shapes and colors such as stick insects, cicadas, many moths, katydids, spiders and peanut-headed bug. There is also a chance we may find bioluminescent fungi. This night walk is exclusive to those who join this BBC Wildlife Magazine holiday. (Overnight: Selva Verde Lodge)
Day 7, 8: Mon 28 Nov, Tue 29 Nov ARENAL VOLCANO
We spend two nights at the Arenal Observatory Lodge, which offers breath-taking views of the jungle-covered Arenal Volcano. This is a birding and wildlife hotspot, where the stunning natural beauty will astound you. There are fabulous feeders at the Lodge, and we recommend an early-morning session here with a cup of Costa Rican coffee as you watch perhaps a dozen brightly-coloured bird species including tanagers, jays, oropendolas and more. The feeders are framed against mighty Arenal Volcano immediately opposite, an unforgettable spectacle. The extensive trails at the lodge also allow tremendous opportunities for birding, and we may see Crimson-collared Tanager, White Hawk, Brown-hooded Parrot, and Golden-olive Woodpecker, along with an array of colorful hummingbirds and three species of Toucan. This is also a wonderful spot to view a variety of butterflies in the gardens. Sloth are common inhabitants of the area as are Coatimundi, Anteater and monkeys. One night, we will go owling in search of Black-and-White Owl, Mottled Owl, and Striped Owl in open fields below the lodge. (Overnight: Arenal Observatory Lodge)
Day 9: Wed 30 Nov ARENAL - CARARA
We travel to Hotel Villa Lapas, situated at the edge of the Carara National Park on the banks of the Tarcoles River near the Pacific coast. Along the way we stop to look for Blue-winged Teal, Least Grebe, Northern Jacana, Anhinga and other dryforest specialties. When we arrive, there may be time to explore the wildlife-rich trails through the forest, where we hope to see Scarlet Macaw and Tiger Herons, leaf-cutter ants, Spiny-tailed Black Iguana, Brown Basilisk Lizard and Long-tailed Manakin among many others. This is also a great location for frogs. With plenty of water in the nearby ponds, we are sure to enjoy a concert of several species at night, including Hourglass Frog (genus Hyla), Leopard Frog and a new species of Red-eyed Tree Frog (different from the one in Tortuguero), as well as Masked Frog. (Overnight Hotel Villa Lapas)
Day 10, 11: Thur 1 Dec, Fri 2 Dec CARARA NATIONAL PARK
We spend the next two days in the Carara National Park, a unique zone where the ecosystem of the humid southern coastal region joins the dry climate of the northern Pacific area, becoming a rich meeting ground for species from both regions. This is a great location to find army ants which bring a whole host of wildlife following behind, scooping up the escaping insects. While looking out for army ant swarms, we also hope to spot antbirds, up to five different species of Trogon, Rufous-tailed Jacamar, Royal Flycatcher and beautiful Orange Collared Manakin. One afternoon, we will enjoy a two hour mangrove tour by boat along the Tarcoles River with a local guide. During the tour we will not only be impressed by the giant crocodiles that inhabit the area but also the variety of shorebirds, water birds, and raptors. We will also take time to visit Playa Azul at dusk where some of the species we look for are Green Iguana, Gray-necked Wood-Rail, Roseate Spoonbill, Yellow-crowned Night-Heron, Red-crowned Woodpecker, Melodious Blackbird, Bare-throated Tiger-Heron, Pacific Screech-Owl, Spectacled Owl, and many species of shorebirds. One of the highlights here is the spectacle of Lesser Nighthawks which emerge by the hundred to hunt at dusk. (Overnight Hotel Villa Lapas)
Day 12 & 13: Sat 3 Dec, Sun 4 Dec SAVEGRE CLOUD FOREST
Today we travel to Cerro de la Muerte and the Savegre river valley where we spend the next two days. You will be astounded by this magnificent misty highland cloud forest region, home to the Resplendent Quetzal, as well as Fiery-throated Hummingbird, Black-and-yellow Silky-flycatcher, and Large-footed Finch, to name just a few. This highland region is one of Costa Rica's largest protected areas, and the northernmost point of the Paramo habitat – a highland shrub and tussock grass habitat most common in the Andes. Here we look for regional endemic birds Volcano Junco and Timberline Wren, as well as Green Spiny Lizard. The area also boasts vast expanses of pristine cloud forest, dominated by several species of towering oaks laden with a variety of epiphytes including a variety of micro-orchids. Mammals of the area include Mexican Porcupine, Red-tailed Squirrel, Tayra (in the same family as the River Otter), and we may also hear the distant howling of coyotes in the evenings. The crystalline water of the Savegre River cascading through the highland valleys adds to the enchanting appeal of this very special place.
Day 14: Mon 5 Dec SAVEGRE – SAN JOSE
After lunch we travel back to the Hotel Bougainvillea in the central valley making a few stops along the way. We arrive for a farewell dinner where we will reminisce about the wonderful experiences we have shared. The following morning (Tues 6 Dec) we transfer to the airport for our flights home, arriving Weds 7 Dec.
Please note: all itineraries are given as a guide only. Actual holiday content may vary according to the judgement of your guide, and elements beyond our control (eg weather).

More Holiday Information:
Accommodation is in hotels or lodges with all rooms en suite. Some of the lodges are remote, and have simple style rooms. All are spacious, have en suite facilities, and are very comfortable to a good standard. Some hotels and their locations are spectacular - please see the links provided above.
Food is usually served as a buffet, with a wide choice. Vegetarian and other diets are welcome.
Walking is light/moderate. There may be some uphill track and road walking, though generally an average level of fitness is required.
Weather will be mixed. Mostly the temperature will be warm, with the possibility of rain. In some locations the weather is hot and humid, in others hot and dry, and at altitude can be cool and wet.
Insects There are biting insects, though not usually as a major problem.
Group size is restricted to 12 clients maximum.
Flights are from London Gatwick. We may be able to offer flight arrangements from another airport and/or or quote without flights so you can make your own arrangements. If you wish to add an extension either before or after your holiday, please contact us and we will be happy to arrange this for you.
Your Leaders:
Paco Madrigal is an exceptional local Leader. Paco will personally lead the holiday, and we are fortunate to secure his services. Paco was raised in the lowland rain forest of Sarapiqui, Costa Rica, and has over 20 years experience guiding both bird watching and natural history tours throughout Costa Rica. As a child, the rain forest was his backyard playground. He learned about the diverse local plants and animals from his father who had learned from his father. Paco became the first resident naturalist guide at the nearby Selva Verde Lodge tropical reserve, and in 1989 was selected to participate in the first 4 month intensive training course for naturalist guides, sponsored by the World Wildlife Fund and the Organization for Tropical Studies.
Paco studied English and Ornithology at the University of Florida. Upon returning to Costa Rica, Paco worked for the renowned Organization for Tropical Studies (OTS) at La Selva Biological Station in Sarapiqui where he began to lead guided tours, and his personal enthusiasm to share his knowledge with visitors has led to a devoted following. We can tell you from first-hand experience that Paco is extremely capable with wildlife, organisation and people. This is an extremely enjoyable and smoothly-organised holiday.
Paco remarks, "There is no greater satisfaction than to witness the joy experienced by clients when they see a Sunbittern, a Three-wattled Bellbird, Tinamous, a Quetzal, a sloth, orchids in bloom or any of the wildlife on their wish list for the first time!"

Kevin Shaw is the Principal of Heatherlea, which he founded in 1991 together with wife Caryl. Costa Rica is one of Kevin's favourite wildlife destinations, and he has guided tours tours here many times together with Paco.

What's included in your holiday price:
* scheduled return flights between London Gatwick and San José, airport taxes,
* ground and boat transportation as outlined, including all transportation in Costa Rica in a modern and spacious air-conditioned vehicle,
* accommodation and all meals, including breakfast, lunch and dinner. Water is provided in the vehicle each day. Our guides also provide cold slices of mango and pineapple in very hot places!
* the services of your leaders.
* entrance fees to parks and reserves, and tips to hotels and restaurants.
* departure taxes, currently USD29.

What's not included in your holiday price:
* personal insurance, personal expenses including drinks ordered at the lodges, visa costs where necessary, optional tips to the driver and local guide, and any other costs not specified as 'included'.
WHY CHOOSE HEATHERLEA?
Our overseas holidays are planned with care to offer great birding and wildlife, led by capable Leaders who really look after you. Every holiday is run the 'Heatherlea Way', and we hope our Overseas Adventures remind you of the quality and care so many of you enjoy in Scotland. That means rewarding and exciting days in the field, and good quality accommodation and meals, with a real flavour of the country we are visiting. Heatherlea always seek to include the personal touches that make all the difference.
Heatherlea holidays are not 'dawn to dusk' expeditions. Our less-intensive approach is ideal for those who want to relax whilst experiencing the best wildlife watching, and wherever possible we organise early or late activity on an optional basis. We also take sensible breaks when in very hot places and regular comfort breaks on every holiday whenever possible. All itineraries are planned carefully around the best wildlife opportunities, and you won't miss out on memorable wildlife, whilst enjoying relaxed, informal days that are great fun.
The really important part of any wildlife holiday is the experience for you, our valued customer. Heatherlea invest in many things to offer you the best possible service;
* We have been organising birding and wildlife holidays for 25 seasons, and have a highly experienced and capable office team. We also offer a telephone and email service outside normal office hours.
* Heatherlea overseas holidays have a maximum of 12 clients per trip, putting the emphasis on personal service, and helping you get the best possible experience.
* Our holidays often include things which others might invite you to pay yourself, for instance Departure Taxes and tips to hotels.
* All elements of our holidays are sold under our own licence, ATOL 6113. Under 'Flight-Plus' legislation it is a legal requirement of any tour operator to hold an ATOL licence for the supply of any overseas holiday where a flight is involved, if that holiday includes either overseas accommodation and/or car hire. It can be a criminal offence for an operator to book flights as part of a package without an ATOL licence. Heatherlea also hold full Tour Operator Insurance for your added protection.
* Heatherlea is your complete wildlife holiday provider. Our 'Back Office' team can organise all your pre-flight and other travel needs. Our specialists will help you book the right services, at the best price. Book holiday extensions through us, and your ATOL protection is extended further. We don't charge extra for this service.
Please note: all itineraries are given as a guide only. Actual holiday content may vary according to the judgement of your guide, and elements beyond our control (eg weather).