Special Offers - December/January
With our thanks …. just a little extra!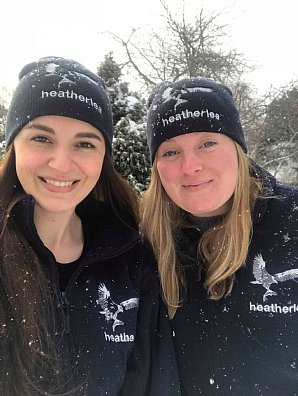 FREE HEATHERLEA BEANIE!
Book a holiday during the month of December 2018 or January 2019, and we will give you one of our brilliant Heatherlea Beanie hats free of charge.
Designed to keep you warm while birding, these lovely little hats are very popular here in Scotland, particularly among those visiting in autumn or winter!

How it works
Contact Heatherlea by telephone or email, and book your holiday. We will ask you how you would prefer to receive your Beanie and arrange for despatch.

Terms and Conditions
For these purposes your booking must be received by Heatherlea no earlier than 1 December 2018 and no later than 31 January 2019.
A booking is deemed to take place on receipt of your deposit. Provisional bookings without deposit payment do not qualify.
One beanie may be claimed for each place booked.
No cash alternative or part alternative is offered.
Postage and packing is included, to UK addresses only. There may be a charge to overseas addresses.
*Beanies will be sent out after 31 January 2019.