Bird ID Competition Answers September 2023
Posted on
Thank you to everyone who entered our Bird ID competition last month. We are happy to announce that the winner of a New Year Birdlist Booster holiday is Ian Tulloch - congratulations!
We are now pleased to share the answers to our ID challenge: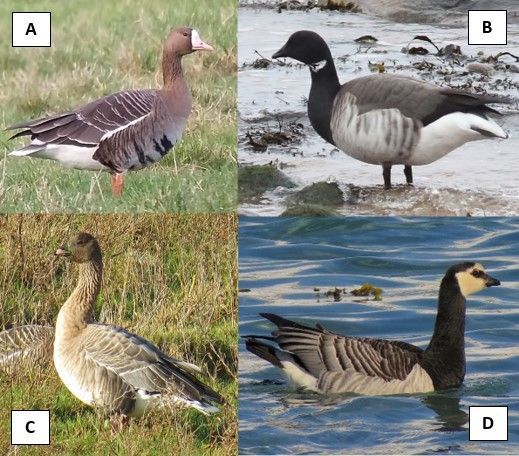 A: (Greater/Russian/European) White-fronted Goose
B: (Pale-bellied) Brent Goose
C: Pink-footed Goose
D: Barnacle Goose
Well done to those who answered correctly. Watch out for another chance to win a superb holiday!