The Top 30 - birds and mammals in summer
More Info

Your guide(s) will be a member of the Heatherlea team: Ian Ford, Toby Green, Phil Knott, Jonny Pott, Dave Pullan, Kevin Shaw, Scott O'Hara, Rob Jordan, John Picton, Dave Pierce and Mark Warren

Max group size 7 clients per guide.
Previously known as 'The Top Twenty', this extraordinary holiday is so packed with wildlife we upgraded it to THE TOP THIRTY! Based in two centres, to show you the key birds and mammals of Scotland, we use our specialist knowledge, local access to private estates, and a sea trip off the West Coast to find the most elusive and sought after of Scotland's wonderful wildlife. This is only possible with experienced guides, and Heatherlea know the wildlife of this holiday extremely well.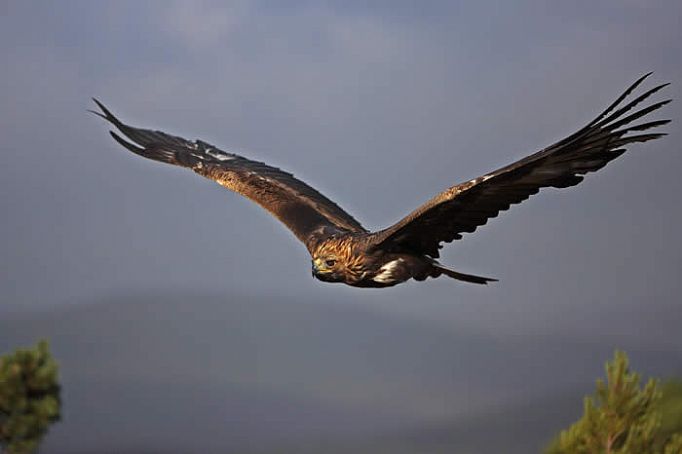 KEY MOMENTS at our Friday round-up - which will be yours?
Pine Marten coming to bait
Golden Eagle family flying together
Minke Whale 'investigating' our boat
Otter playing on the rocks on the shore of a West Coast sea loch
THE TOP THIRTY - TOP 15 BIRDS & TOP 15 MAMMALS
BIRDS
MAMMALS
1.
Capercaillie
1.
Pine Marten
2.
White-tailed Eagle
2.
Otter
3.
Golden Eagle
3.
Minke Whale
4.
Dotterel
4.
Badger
5.
Ptarmigan
5.
Red Squirrel
6.
Osprey
6.
Mountain Hare
7.
Scottis

h (Parrot) Cr

ossbill
7.
Harbour Porpoise
8.
Crested Tit
8.
Red Deer
9.
'Real' Rock Dove
9.
Grey Seal
10.
Slavonian Grebe
10.
Roe Deer
11.
Twite
11.
Common Seal
12.
Manx Shearwater
12.
Daubenton's Bat
13.
Red-throated Diver
13.
Reindeer
14.
Black-throated Diver
14.
Bottle-nosed Dolphin
15.
Black Guillemot
15.
Pipistrelle Bat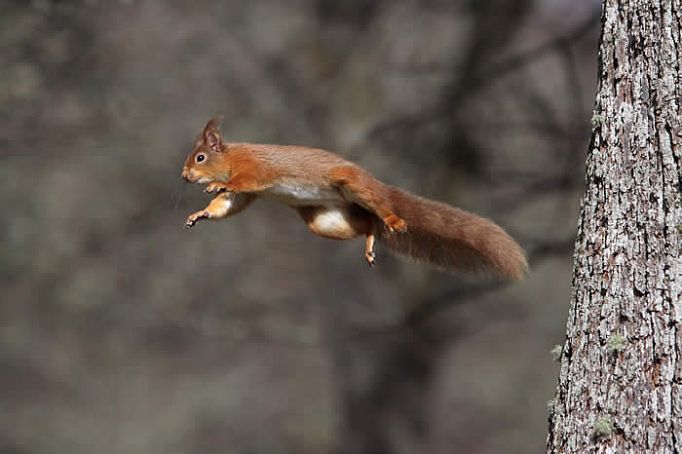 ALSO POSSIBLE Black Grouse, Wildcat, Long-eared Bat, Ring Ouzel, Brown Hare, Peregrine Sika Deer ...over 100 bird species! ...up to 18 mammals!
Outline Itinerary
DAY 1 (Saturday)
Arrival, welcome, dinner and briefing. Don't forget our courtesy collection service from Aviemore.
DAY 2 (Sunday) Nethybridge
Strathspey is a wonderful place for many target species, and we search here for Crested Tit, Scottish (Parrot) Crossbill, Red Squirrel, Slavonian Grebe, Roe Deer, Black-throated Diver and Osprey. An early morning start gives us our first chance of Capercaillie, and the supporting cast may also include Black Grouse. In the evening we take a stroll to look for both Daubenton's and Pipistrelle Bat.
DAY 3, 4, 5 (Monday, Tuesday, Wednesday)
WEST COAST WILDLIFE EXPERIENCE One of the most beautiful parts of Scotland. North of Mull, west of Fort William, often overlooked and blessed with wonderful wildlife. Rugged coastline and mountains, vast moorland and lovely sea lochs. Heatherlea have access to remote wilderness sites here, and our stalker/naturalist prepares for our visit by setting baits to tempt Pine Marten in close. Sometimes the animals eat as well as we do, with venison and chicken to add to the usual jam butties and peanut butter! We also seek excellent views of Golden Eagle and White-tailed Eagle. This is an exceptional experience, and our stalker friend is also employed by wildlife filming companies - sallies often produce first rate views. Otter are another key target, and we may also see Red Deer, both seals, Raven, Hen Harrier... quiet parts of western Scotland hold very special wildlife! This part of the holiday includes transfers from and back to Nethybridge by comfortable minibus and ferry. WEST COAST BIRDING AND WHALE DAY Minke Whale is the main target on our unforgettable boat trip. Watching a thirty-foot whale swimming alongside and even underneath our boat is one of the truly wonderful wildlife experiences of Scotland. Grey and Common Seal, Manx Shearwater, Black Guillemot, Raven, and maybe Bottle-nosed Dolphin, Harbour Porpoise, Skuas, Puffin and a tiny darting Storm Petrel ensure a wildlife day to remember! We may also see 'Real' Rock Dove, Hooded Crow, Raven, Red-throated Diver, and perhaps eagles and skuas, plus thousands of Guillemot, Razorbill, a few Puffin, lots of Gannet, Kittiwake.... birds all the way! On Wednesday we return to Nethybridge and Mountview Hotel for dinner.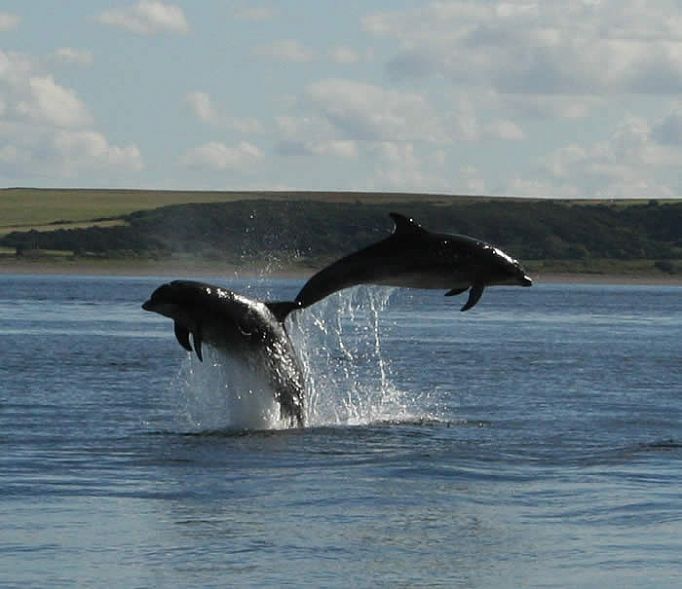 DAY 6 (Thursday)
Nethybridge The Roof of Scotland! Ptarmigan and Dotterel are key targets during our Cairngorm exploration, with Mountain Hare, Reindeer, Snow Bunting in the hills and Red-throated Diver on the way home. In the evening, Badger at a secure warm hide, or outside if conditions allow.
DAY 7 (Friday)
Nethybridge Round-up day. We will watch the weather and take stock of progress during the week before settling on the day's activity. We may go to the glens, to private woodland for Capercaillie, or the coast for cetaceans and waders. In the evening, Badger for those who had an early night on Thursday!
DAY 8 (Saturday)
Breakfast and departure.

Please note: all itineraries are given as a guide only. Actual holiday content may vary according to the judgement of your guide, and elements beyond our control (eg weather).
More holiday information
Accommodation at Mountview Hotel can be seen here. www.mountviewhotel.co.uk . All accommodation is en-suite unless otherwise advised before your booking is confirmed.
Food There is a choice of evening meal, and vegetarian, vegan and other diets are welcome. Breakfast may be chosen from a full Scottish menu. You don't need flasks for hot drinks or wellies.
Walking will be moderate, although mountain walking for Ptarmigan and Dotterel is strenuous.
Weather Expect a wide variation in weather conditions. Blazing sunshine and rain are equally likely, and you will probably experience a bit of everything. Bring waterproofs, walking boots or shoes and warm clothing.
Biting insects may be encountered in the evenings or around standing water, especially in the west of Scotland, though not as a serious problem.
Group size maximum 7 clients per guide.
Optics. Telescopes will be useful, and you should bring binoculars. We have a limited number of top quality Swarovski binoculars, which you may borrow at no charge (subject to availability). A camera would be useful too!
Getting here is easy!
BY CAR Travel north to Perth. Take A9 signposted Inverness to exit north of Aviemore. Follow signs northeast through Boat of Garten to Nethy Bridge (ten miles). In Nethy Bridge, drive through the village, over the River Nethy, and you will see our sign 200 metres ahead on the right.
BY RAIL Don't forget our courtesy collection service from Aviemore on Saturdays at 16:30 and 19:30, but please let us know at least 48 hours in advance! The best train to Aviemore is the 'Highland Chieftain' on the East Coast Line. This leaves London Kings Cross at 12.00, arriving Aviemore at 19.28. We recommend you connect with this service if possible. Our pickup also works well with the 16:19 arrival from Edinburgh. In general, rail travel via Edinburgh is easier than via Glasgow, where a trip across the city between stations is needed, often followed by a change at Perth. Return trains leave Aviemore at 07.25, 08.29 (fast train to London –recommended), 09.24. 10:27 and 11.23. However we can only make 2 journeys to Aviemore on Saturday morning, so you may be taken to Aviemore a little earlier. Rail enquiries: 0845 7484950, www.nationalrail.co.uk.
BY AIR Flights to Inverness are becoming available all the time, for latest info call our office. Currently direct flights to Inverness are available from: Belfast, Dublin, Amsterdam, Birmingham, Jersey (all Flybe), London Gatwick, London Luton and Bristol (all Easyjet). A new service has just been launched with daily service to London Heathrow with British Airways. Guests arriving in Inverness airport can then take a taxi to Nethy Bridge, or take the Airport Flyer bus to Inverness, from where they can take the train to Aviemore where we can collect you. Our courtesy collection service is at Saturdays at 16:30 and 19:30, but please let us know which at least 48 hours in advance! We will be able to meet the 15:51 and 18:46 trains departing from Inverness that arrive at 16:34 and 19:24 respectively.
What's included in your holiday price
Five nights comfortable accommodation at The Mountview Hotel, VisitScotland rated 3 Star. All rooms are en-suite, with colour TV and hospitality tray. There is no single supplement, and guests are never expected to share. Single guests may be upgraded to double room accommodation at no extra charge.
Two nights hotel accommodation in Sunart featuring comfortable, en-suite accommodation and good home-prepared food. Our groups have great fun here.
Full Scottish breakfast, a substantial packed lunch, and a delicious dinner.
Six full days wildlife watching. Fees on boat between Arisaig and Eigg.
Guidance from a professional Group Leader, and any extra guiding services on the west coast.
All transport by comfortable minibus.
All transfers between Nethybridge and the west coast by comfortable minibus and authorised ferry operator.
A checklist specifically prepared for your holiday to record your sightings and notes.
Courtesy bus service to and from transport in Aviemore.
What's not included in your holiday price
Insurance, drinks and other items of a personal nature.
WHY CHOOSE HEATHERLEA?
Heatherlea is THE place for top quality birding holidays in Scotland, chosen by more and more birders each year. Stay in our own three star Small Hotel, and enjoy first-rate birding with Scotland's best guiding team. Relax and enjoy yourself, as we do all the planning! Above all, we make it our business to show key wildlife to you. Our fully inclusive guided holidays concentrate on the real experience, and we take time to ensure that each of our guests enjoys everything we do.
* We have been organising birding and wildlife holidays for 25 seasons, and have a highly experienced and capable office team. We also offer a telephone and email service outside normal office hours.
* Our 'Mainland Scotland' holidays based at Mountview Hotel have a maximum ratio of 7 clients per guide, putting the emphasis on personal service, and helping you get the best possible experience.
*We are a small company, run BY birders FOR birders. Come and see!
* Heatherlea are Mainland Scotland's FIRST '5-Star Wildlife Experience!' This is the highest available grading, classified as 'exceptional' by visitScotland.
* There is no single supplement. Single guests are never expected or invited to share.
* Our holidays often include things which others might invite you to pay yourself, for instance loan of Swarovski binoculars, packed lunch and tips to hotels.
* We offer a courtesy transfer between our Hotel and Aviemore rail/bus links on Saturdays.
* Heatherlea hold full Tour Operator Insurance for your added protection.
* Heatherlea is a limited company, registered in Scotland. We are also registered to pay VAT, which is included in your holiday price as quoted on this page.
* Once your holiday is confirmed in writing by us, we promise not to surcharge the price for any reason.
Enjoy an excellent birding and wildlife holiday with Heatherlea.
Mainland Scotland's FIRST '5-Star Wildlife Experience!'
'Exceptional' Visit Scotland
Please note: all itineraries are given as a guide only. Actual holiday content may vary according to the judgement of your guide, and elements beyond our control (eg weather).