NEW!

Forest of Dean and Somerset Levels
Excellent winter birding, including some difficult and highly sought-after UK species.
| | |
| --- | --- |
| Prices: | £1695 PP, £175 single supplement. Deposit £200. Prices for 2020 TBC, please enquire to the office to reserve a place |
| Dates: | 23 Feb - 2 Mar 2019, 2 Mar - 9 Mar 2019, 22 Feb - 29 Feb 2020, 29 Feb - 7 Mar 2020 |
| Guides | John Picton |
Overview
This is an opportunity to enjoy some of the best winter birding in England, as we search for elusive and sought after forest species, and also seek wintering waders and wildfowl in estuary and wetland locations. Rewarding birding in three fascinating and very different habitats in the south-west of England.
The first part of our holiday is spent in the Forest of Dean, around 35 square miles of mixed woodland nestled between the River Severn and River Wye on the Gloucestershire/Welsh border. The Forest holds some of the oldest Oak woods left in England, and is arguably the best place in the country to see Hawfinch and Goshawk, two of the UK's hardest-to-find breeding species.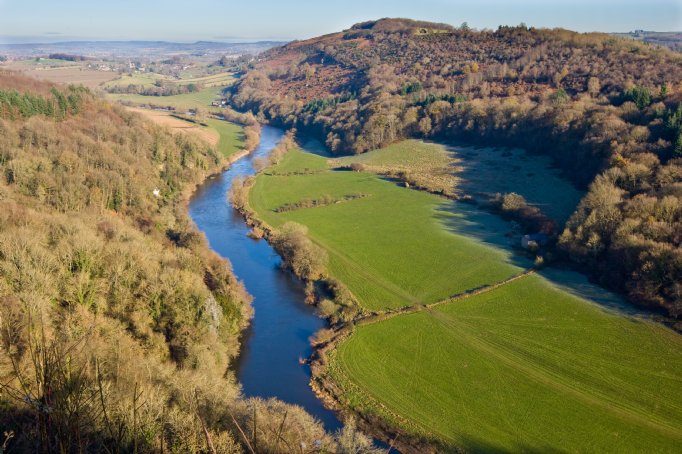 In March, resident Hawfinch numbers are boosted by continental wintering birds. They favour a small number of favourite feeding places, thereby increasing our chances of seeing them. The Forest also holds perhaps the highest density of Goshawk in the country, and the birds will be starting to display at this time of year. We know the 'secret' places to find these elusive species, often over-looked by visiting birders, and local contacts will also be useful, providing up to date information.
The Forest of Dean also supports probably the largest population of free-living Wild Boar in the country. There is an established population of over 200 individuals, either escaped from farms or from releases. Although unofficial the return of this 'keystone' species is integral to a healthy forest ecosystem and this is the best place to see the novelty of British Wild Boar.
In the Somerset Levels we'll be looking for wintering wildfowl and wetland species, including Bittern, Water Rail, Marsh Harrier, thousands of wintering duck, Little and Great White Egret, Pochard, Shoveler, Gadwall, Teal and Goldeneye amongst many others. We will also be looking for the population of Common Crane which call the levels home, and of course the UK's largest Starling roost with up to a million birds which if attacked by raptors will go into their mesmerising murmuration, a truly unforgettable experience!
KEY MOMENTS
The Forest of Dean searching for Goshawk and Hawfinch
Lesser-Spotted Woodpecker and Firecrest
Wild Boar
The Severn Estuary for wildfowl & waders
The Somerset Levels for Cranes, Egrets, wetland birds
The amazing Starling murmuration
Itinerary
Rail pick-up is from Gloucester station, and drop-off at Bridgewater station. Please contact our office for full details. Drivers can leave vehicles safely parked at our first hotel, and you will be returned here at the end of the holiday.
DAY 1: Sat 2 March

We gather at our excellent hotel in the heart of the Forest of Dean. After settling in we have a briefing, and may take a short walk nearby to familiarize ourselves. This hotel is perfectly placed, with walks directly into the woods and the possibility of feeding Hawfinch nearby. Our excursions are within a short drive, giving us more time for birding. The building dates back to the 17th century when it was used as a hunting lodge, and is full of character with an excellent and varied menu. Four nights at Speech House Hotel, Forest of Dean.
DAY 2: Sun 3 March

A day exploring the Forest of Dean. Our main targets will be Hawfinch and displaying Goshawk, but we'll also be looking for other woodland birds. We take short walks at various locations around the Forest. On a sunny day the Goshawks could be displaying, hopefully we can see them performing their magnificent 'sky-dancing' display. Resident Hawfinch numbers are boosted in winter by continental birds and rove the forest in small elusive flocks looking for seeds, sometimes in mixed feeding flocks of Common Crossbill, Redpoll, Siskin and Brambling. These flocks can contain many small birds, and we will be looking for nationally declining Willow Tit, plus Nuthatch, Treecreeper and if we're very lucky Lesser-spotted Woodpecker and Firecrest. Over recent years the Forest has held wintering Great Grey Shrike and Waxwing plus Fieldfare and Redwing, so we shall be searching for these too if present. The Forest of Dean also supports probably the largest population of free-living Wild Boar in the country and we take a night drive looking for them as they often root-up the roadside verges.
DAY 3: Mon 4 March

Today we drive down from the forest escarpment into the Severn Vale, where we spend the day exploring the Severn estuary, an excellent place for wintering wildfowl and waders, and we may see Greenland White-fronted Geese, Bewick's Swan, godwits, raptors and more. We visit WWT Slimbridge, Peter Scott's flagship reserve, and although this is perhaps the best known place, other sites visited today might include Ashleworth Ham, Coombe Hill meadows, Frampton Marsh and Fretherne. Wildfowl and waders will dominate our birding, perhaps including godwits, Spotted Redshank, Jack Snipe, Little and Temminck's Stint, Grey and Golden Plover, though these places often turn up Peregrine, Merlin, the occasional harrier, and both Long and Short-eared Owl. Other wintering birds may include Bittern, Iceland, Glaucous and Mediterranean Gulls, and under certain weather conditions skuas and shearwaters, blown into the estuary.
DAY 4: Tues 5 March

Another day in the forest to find species we may have missed, including a visit to Symonds Yat viewpoint which not only gives stunning views over the River Wye but is home to a resident pair of Peregrine. It's also a good location for other raptors, with Goshawk, Red Kite, Buzzard, Sparrowhawk and Raven all regularly seen. As well as this we'll explore the various water bodies around the forest looking for Mandarin ducks, Goosander, Dipper, Grey Wagtail and Kingfisher; of course we could bump into any of the other forest specialities whilst doing this day. In the evening we may again take a drive around the forest lanes looking for Wild Boar.
DAY 5: Wed 6 March

After a little more time in the woods we decamp down to the Somerset levels, where we stay for three nights. After arrival we settle in, and should have time to begin exploring this excellent birding area, including the awesome Starling murmuration.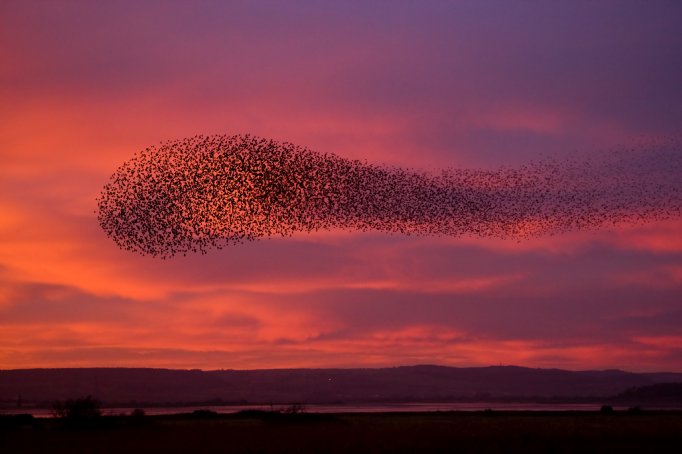 Only a short drive from the Ham Wall and Shapwick Heath reserves, our accommodation is at the comfortable and friendly Meare Manor, a historic manor house rebuilt in 1802, and now a 4-star guest house, perfect for our needs, and with great views over the Vale of Avalon. Three nights at Meare Manor Guest House.
DAY 6: Thurs 7 March

A full day exploring the levels, where the birding may include Great White Egret, Bittern, Marsh Harrier, Water Rail, wintering Short-eared Owl and huge flocks of wintering duck. Great Crested and Little Grebe fish the open water while Kingfisher zip up the ditches giving their piping calls. Loud bursts of song from Cetti's Warbler come from the reeds, while the subtle 'pings' of Bearded Tits can be heard as small flocks fly low over the reedbeds. Barn Owl hunt the levels at dusk, and Otter and Water Vole are resident and could be encountered if we're lucky. We won't know where to look first! The reserves of Ham Wall (a nationally important wetland created by the RSPB from old peat workings) and Shapwick Heath will be our main areas of exploration during the day, perhaps ending with another session watching the Starling roost, with up to a million birds performing their aerial murmuration.
DAY 7: Fri 8 March

Another day exploring the levels and the many species it holds. We search for the Common Cranes which now inhabit the levels, and visit a few more reserves perhaps including Grey Lake (a mix of reeds, grassland, willow and open water), Catcott (an area of grazing marsh which floods in the winter providing an excellent area for foraging wildfowl), and Westhay Moor, part of the mystical Avalon Marshes, a mosaic of marsh, reed beds and lakes.
DAY 8: Sat 9 March

Breakfast and departure.
Trip Information
Expect a wide variation in weather conditions, which can be wild and unpredictable, with temperatures perhaps averaging around 15 degrees Celsius. Sunshine, rain and strong winds are all possible, and you will probably experience a bit of everything. Biting insects are not expected. Please bring waterproof walking boots or shoes, weatherproof clothing and a small rucksack. The holiday will be run at a relaxed pace, with time for photography and botany as well as fabulous birdwatching in a spectacular setting! There will be short to moderate (1 to 3 mile) walks most days mainly on well walked tracks and paths.
What's included in your holiday price
• Seven nights comfortable en-suite hotel accommodation. We choose from our personally inspected shortlist, where birders are welcome and the hospitality is special. Guests are never expected to share. All rooms are en-suite. Full details with your joining pack.
• Full Scottish breakfast and dinner from Saturday evening till Saturday morning, packed lunch each day from Sunday to Friday.
• All transport including rail transfers as stated, by comfortable minibus.
• Guidance from a professional Group Leader.
What's not included in your holiday price
• Insurance, drinks and other items of a personal nature.
Why choose Heatherlea for your birding and wildlife holiday?
Heatherlea is one of Britain's leading wildlife holiday operators. In 2018 we celebrate our 28th Anniversary with more choice than ever, both in Scotland and overseas. Relax and enjoy yourself, as we do all the planning! Above all, we make it our business to show key wildlife to you. Our fully inclusive guided holidays concentrate on the real experience, and we take time to ensure that each of our guests enjoys everything we do.
We have been organising birding and wildlife holidays for 28 seasons, and have a highly experienced and capable office team. We also offer a telephone and email service outside normal office hours.
We are a small company, run BY birders FOR birders. Come and see!
Heatherlea are Mainland Scotland's FIRST '5-Star Wildlife Experience!' This is the highest available grading, classified as 'exceptional' by visitScotland.
Heatherlea hold full Tour Operator Insurance for your added protection.
Heatherlea is a limited company, registered in Scotland. We are also registered to pay VAT, which is included in your holiday price as quoted on this page.
Once your holiday is confirmed in writing by us, we promise not to surcharge the price for any reason.
Please note: all itineraries are given as a guide only. Actual holiday content may vary according to the judgement of your guide, and elements beyond our control (eg weather).