NEW! Spain - Asturias and 'Le Danois Bank'
Birding, cetaceans and bears - the best of Biscay and Northern Spain!
Prices:
£1395 PP, £110 single supplement. Deposit £300
Dates:
7 Aug - 14 Aug 2013
More Info
Leader Phil Knott and expert local guides. Max 12 clients.
NEW! Spain - Asturias and 'Le Danois Bank'

This unique, brand new holiday is a combination of the most spectacular wildife in northern Spain. We target some of Spain's most sought after montane and forest birds coupled with the chance of seeing Cantabrian Brown Bear combined with an exciting boat excursion far out into the Bay of Biscay for rare seabirds and cetaceans. A fantastic and unmatched choice for anyone interested in birding and big mammals!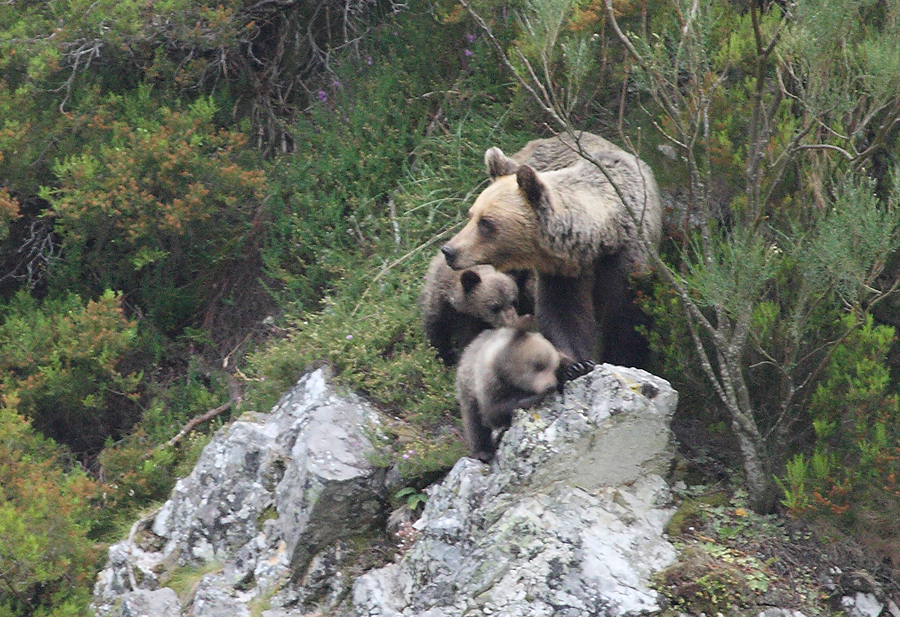 We stay in three centres, and the first part of the trip targets Wallcreeper, Snowfinch, Water Pipit, Rock Bunting, Egyptian Vulture, Red-billed Chough and Alpine Chough. Other birds might include Blue Rock Thrush, Woodlark, Crested Tit, Short-toed Treecreeper, Firecrest and Black Woodpecker. In the evening and again in the early morning we go bear watching (you don't have to do this but it is highly recommended!).
Our exciting pelagic adventure takes us to an amazing maritime area, 'Le Danois Bank', where waters are extremely rich, visited by sought-after species of cetaceans and birds. Abundant marine birdlife includes Storm Petrel, Balearic, Sooty, Manx, Cory´s and Great Shearwater, Great, Pomarine, Long-tailed and Arctic Skuas, and especially Wilson's Storm Petrel, a southern-hemisphere breeder rarely seen from land, but regular here at this time. Spectacular Sperm and Fin Whales are common in these waters, and we may see Killer Whales, Northern Bottlenose Whale, Risso's Dolphin and Long-finned Pilot Whale. Very rare Cuvier's Beaked Whale and Gervais's Beaked Whale are possible, and we will probably see several dolphin species.
Finally we drive across the beautiful 'Fito Pass' in the western part of Picos Europa for another two nights, again to see montane and forest birds. We stay in small hotels in quiet rural villages for five nights and in double cabins on board our boat for two nights. This original and unique holiday is bound to be popular!

OUTLINE ITINERARY
Wednesday 7th August – We fly from London to either Santander or Oviedo (depending on flight timings, more details tba), meet our local guides and transfer to Somiedo National Park. Transfer from Santander 3.5 hours, from Oviedo 90mins. Rest of day itinerary depends on flight arrival time, though we plan some initial coastal birding. Overnight in Pola de Somiedo.
Thursday 8th August – Birdwatching in and around Somiedo National Park. Key targets include Wallcreeper, Snowfinch, Water Pipit, Rock Bunting, Griffon Vulture, Red-billed Chough and Alpine Chough; we should also see Chamois. A very relaxed day with a picnic lunch near the lakes. In the afternoon we return to Pola de Somiedo with stops for birding, amid more spectacular mountain scenery. There will be gentle walking of 1-3 miles today. Depending on recent sightings, we will take a short trip to search for bears either before or after our evening meal. This excursion is optional, though recommended!
Friday 9th August - Spend the morning in Babia, where we can find more raptors including Booted Eagle and Montagu´s Harrier, White Stork, Red-backed Shrike and Ortolan Bunting with chances of Hoopoe, Melodious Warbler and Golden Oriole. After lunch, we drive to another part of the mountains for Cantabrian Brown Bear watching, with Iberian Chiffchaff and Bonelli's Warbler in the rich mixed woodlands.

Saturday 10th August – Optional pre-breakfast Brown Bear search. After breakfast we head off through the San Lorenzo pass and Teverga Valley, where we can see several species of raptor including Egyptian Vulture and mountain birds including Rock Thrush. Our main stop is in the Trobaniello Beech forest. These wonderful old open woodlands provide a good habitat for Black Woodpecker and Woodlark, and they also allow us to compare Short-toed and Common Treecreeper as well as Goldcrest and the more abundant Firecrest side by side!

In the afternoon we head down from the mountains and have dinner in Gijon, before we board our boat and head out into the Bay of Biscay. Our overnight voyage takes us to the continental shelf, where incredible currents create an upwelling of nutrients, making rich pickings for all marine life. Overnight at sea.

Sunday 11th August - We awake on our catamarans in "El Cachucho" or Le Danois Bank as it is known in scientific circles. We will not travel far today, for we are in one of the richest pelagic areas in Europe! Our target list for both birds and cetaceans is truly mouthwatering, we should hope to see several species of skua, gull, tern, shearwater and petrel, with specialities such as Great Shearwater, Wilson's Petrel and Sabine's Gull high on the list. The pioneering nature of this trip means that we cannot rule out any northern hemisphere seabird on this adventure. The cetacean wish list is also incredible. Large whales might include Sperm and Fin Whale, with the smaller whales being represented by Northern Bottle-nosed and Long-finned Pilot Whales. If we are very lucky we shall also connect with some of the enigmatic beaked whales, which include the commoner Cuvier's to the rare Gervais'. Another exciting possibility is coming upon a school of tuna, which attract hunting Killer Whales from miles around. Up to four species of Dolphin are possible too. We spend the whole day in this incredible area and sleep on the boat for a second night as it returns us to Gijon overnight.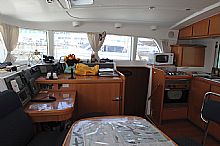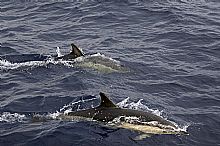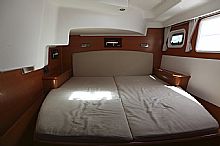 Monday 12th August – In the morning (once we have adjusted to being on dry land again!) we will take breakfast in Gijon before heading along the coast to look for migrants at several estuaries. A variety of waders are to be expected, and might include Spoonbill alongside the commoner species. In the vegetation we can expect Fan-tailed Warbler and Cetti's Warbler. We then head back into the mountains and head over the Fito Pass with its stunning views of the Picos de Europa. We shall spend the next two nights in Cangas de Onis. There will be some time to enjoy this quaint, historic town before dinner.
Tuesday 13th August - From Cangas we head up to Covadonga, where Spain's first National Park was established in 1918. This National Park now comprises the western flank of the greater Picos de Europa National Park, an incredible, wildlife rich landscape. Only a relatively short distance from the sea, these stunning mountains rise to a height of 2650m and are photogenic at all times of year. In the mountains here we will be looking for the birds of the Oak and Beech forests, the forest clearings, and the mountain slopes and pastures themselves. This will include Alpine Accentor, Goshawk and Rock Bunting. We will also take a look at the Covadonga Lakes, two high glacial lakes. We spend our last night in Cangas de Onis.
Wednesday 14th August – We return to the airport after breakfast, with birdwatching en-route if practicable.